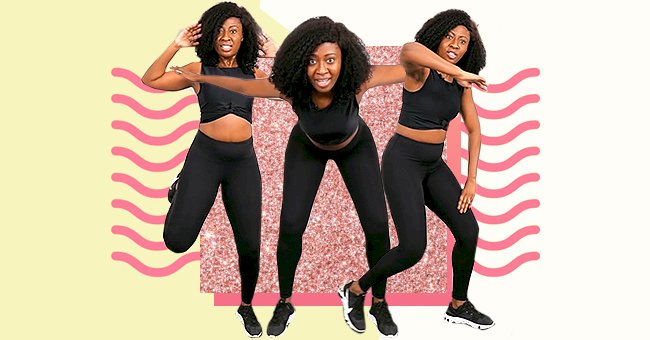 5 Fun Youtube Workout Videos To Help You Get Back Into Excercise
More fun doesn't equal less workout. Shake up your usual at-home workout routine with something fun that'll make you want to come back for more.
Dance fitness classes are associated with improved mental and physical health because of the endorphin-releasing effects of music combined with cardio. A study published in the International Journal of Environmental Research and Public Health looked at how adding Zumba classes to their weekly routine affected the health of women who weren't regular exercisers and came to this conclusion.
By the time you're done awkwardly giggling at how ridiculous it feels to be dancing (but lowkey lunging) by yourself in your apartment, you'll have reached your cardio goals for the day without even realizing it. Here are five fun dance workout channels on YouTube to spice up your home workouts.
Best Dance Workout Videos For Apartment Dwellers - MadFit
You may feel slightly demotivated by the idea of working out in a small space where you can't necessarily jump around without disturbing the downstairs folk asking when you'll be done moving?
Maddie Lymburner of MadFit creates at-home workouts designed with people of all fitness levels to be performed in small living spaces. Her workouts are about fifteen to thirty minutes set to some upbeat pop hits.
Afrifitness No-Equipment African Dance Workout
Expect African-inspired dance workouts that'll get your
"Afrobeat lovers, check out Afro dance fitness instructor Rachael Okesola, creator of Afrifitness. Her movement and music selection are always on point, and the moves are easy to follow and will help you work up a sweat in under 30 minutes—you can look forward to a full-body workout. You'll also want to download her playlist to keep you pumped up throughout the day." —Agénor
The Studio By Jamie Kinkeade
If you miss sweating it out in the studio workout, here's the channel for you. Expect total-body workouts targeting specific muscles designed to tone your arms, abs, and booty.
An ideal option for people who need extra motivation - rest assured that a sweat will break, but the trainers keep you going with their upbeat and energizing words.
TikTok Dance Party Workout
Here's a quick dance cardio workout to super-fun and recognizable songs that promise to hit all the right spots and have fun.
"Kerrington Johnson brings you heart-pumping moves to Top 40 tracks. The dance moves are simple and straightforward. Guaranteed good vibes for the day!" —Agénor
Best Dance Workout Videos For Dance Cardio Fitness - 305 Fitness
Up the intensity with squatting, twerking, and jumping moves in 305 Fitness's online workouts. Expect trainer-led workouts filmed with a live DJ!
If you're looking for something that will get you really moving out this high-intensity class. Don't fret, there also tons of fun so you'll definitely be back for more.