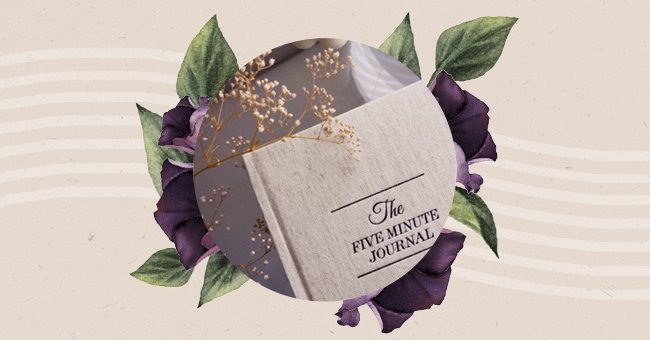 5 Gratitude Journals To Try This Year
Expressing gratitude may be a challenging task for many during these turbulent times, and that is okay. Fortunately, some journals make this wellness task easier for those who need a little prompt.
Life is all about looking at things from a different perspective to navigate what truly matters. Journaling is a fantastic way to write down your thoughts, feelings, and views to tend to your wellbeing.
Several experts have identified expressing gratitude as a crucial activity for positively shifting your perspective. As a result, we've listed five journals that will make your appreciation lists much easier to write.
Alleyoop Grateful Duo
If you're looking for a journal you can take on the go, then this compact journal is perfect for you. It comes with three pens, inspirational quotes, thoughtful prompts, and three lines on each page to jot things down.
Two Minute Morning By Neil Pasricha
All you need is two minutes of your time in the morning to set out the mood for your day. This efficient day starting journal includes writing prompts about gratitude, aligning your focus, and letting go.
We love this journal because it is an excellent tool for setting yourself up for the best day possible. If you are feeling off in the morning, you can redirect the negative feelings by writing for two minutes before you go off.
Aya Paper Co. Manifestation Journal
Manifestation is a practice that teaches you to say 'thank you' for things that have not yet happened. This beautiful journal may be blank on the inside, but the message on the cover reminds us of what's essential.
Ink + Volt Gratitude Journal
This journal is both helpful and beautiful, which is the ideal combination for any discouraged writer. The high-quality notebook is available in numerous stunning colors like lilac, winter sage, and cashmere blue.
This comprehensive journal includes writing prompts on 60 blank entry pages and ten weekly challenges. You will always feel encouraged to write in this gorgeous and super helpful, and carefully curated journal.
The Happiness Project By Gretchen Rubin
This journal requires you to write a single sentence about a moment you enjoyed every day for five years. You can build a habit out of your gratitude and look back at your best moments over five years in one book.