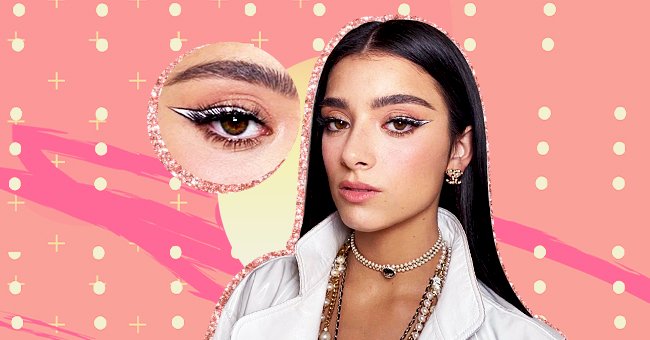 5 Hair & Makeup Trends That Are Making A Comeback From The 80s
The '80s are making a comeback with big hair and bright makeup popping up all over the red carpet. Even shoulder pads and leg warmers are slowly being modernized for current beauty trends.
The resurgence of blue eye makeup and brushed back hair was even seen at the Grammy Awards 2020. Here is a look at some of the defining hair and makeup trends of the '80s that recently made a reappearance in Hollywood.
1. Bold Eyes & Lips
Remember looking back at pictures of family members from the '80s and seeing the clashing bright eyeshadow and bold lipsticks? The trend has been slowly filtering back in fashion with a modern twist. From Tracee Ellis Ross pairing black eyeliner with a classic matte red lipstick, Cara Delevingne color-blocked her eyeliner and lipstick, and most recently, Aymee Nuviola attending the Grammy Awards with bold blue lipstick to match her deep blue smokey eyeshadow.
2. Draped Blush
Long before contouring swept through the beauty industry, professionals used a technique called blush draping to sculpt cheeks. The look is created by applying blush over the natural bone structure. The trend has made a comeback with stars like Demi Lovato, who takes a subtle approach to blush draping with sheer rose blush, and Rihanna, who uses vibrant shades for a statement look.
3. Spiral Curls
One of the most popular hair trends from the '80s was the perm. The treatment already made a comeback with a modern twist with loose bends instead of tight curls being popular for a while. However, the original voluminous spiral curl look is also making a comeback. Stars like Alison Brie, Lily Collins, and Khloe Kardashian have all sported defined and bouncy spiral curls recently.
4. Blue, Purple & Pink Eye Makeup
To be on-trend in the 80s one had to embrace the bold and colorful eyeshadow trend. Unusual color eyeshadow especially blue, pink, and purple were extremely popular. While the trend seemed to have been written off as tacky, it has recently made a resurgence with a modern twist. Instead of layering blue eyeshadow on the entire eyelid from the brow bone, Celebrities are now using the shade to add an unexpected pop of color to their makeup looks or smoking it out and blending it with other colors for drama. Dua Lipa's 2020 Grammy look is the perfect example of a modernized '80s inspired look done right.
5. Brushed Back Hair
A practical and fun twist on an easy everyday hairstyle is the '80s trend of brushing the front pieces of your hair back. It works on every hair type and length and has recently made a comeback. Celebrities have put a spin on the style with some like Yara Shadidi and Jennifer Lawrence opting for a wet look while Margot Robbie has sported the look dry and voluminous. This chic and versatile style is perfect for anyone who has a busy schedule.