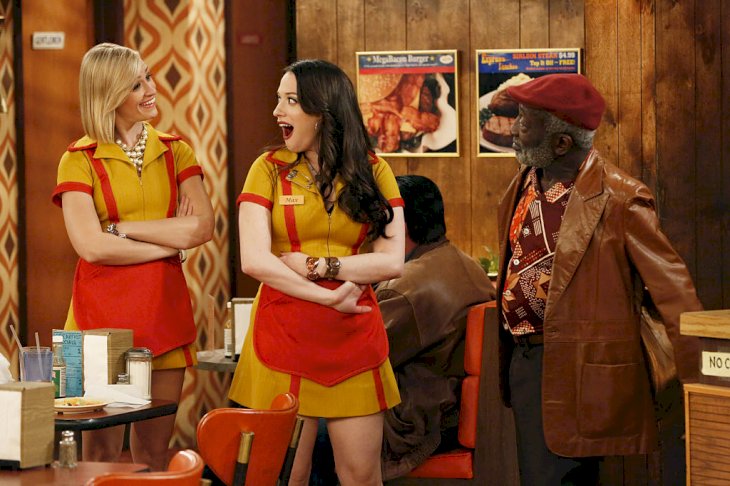 5 Hilarious Comedies Focused On Strong Women
While swooning over your favorite male character may be a good way to pass the time. However, sometimes it is more satisfying to see a strong female as the lead character.
You can have an enjoyable time in front of the TV and enjoy a few laughs and giggles watching women's antics. Here are some of the best comedies that have women play the protagonist:
Jane the Virgin (2014 - 2019)
Jane the Virgin is a satirical romantic dramedy developed by Jennie Snyder Urman based on a loose adaptation of the Venezuelan telenovela Juana la Virgen. Gina Rodriguez is the star of this comedy.
Although "Jane the Virgin" follows three generations of Hispanic women living under one roof, it is actually a coming-of-age tale centered on Jane (Gina Rodriguez). Jane gets accidentally artificially inseminated after a routine checkup at the gynecologist. It changes her life forever. The show has more feminist clout from references to the Bechdel Test to Jane's matriarchal family.
Gina Rodriguez won a Golden Globe Award for Best Actress – Television Series Musical or Comedy.
Grace and Frankie (2015 - )
Grace and Frankie is a comedic take on life after 70 with a twist. Grace (Jane Fonda) and Frankie (Lily Tomlin), two 70-year-old women, are forced to live together when they learn that their husbands have been romantically involved. The longtime rivals' attempts to be friends and their search for a new life post-marriage to start their second acts are portrayed superbly. The unlikely pair eventually form a bond that allows them to explore entrepreneurship, dating, and the power of female friendships.
The Golden Girls (1985 - 1992)
Even in 2020, it's rare to find older women in prominent roles. Yet, In the mid-80s, four ladies aced prime-time comedy – and forced the world to re-think how older, single, women are portrayed. The Golden Girls follows the lives of four older divorced/widowed women who are now roommates. Dorothy's (Bea Arthur) looks for a companion she can relate to while her mother, Sophia (Estelle Getty), adds her comical outlook, sharp tongue, and frequent "Picture This" stories. Rose (Betty White) is a little corny but lovable, while Blanche (Rue McClanahan) is the ultimate party girl.
The show won an impressive number of Golden Globes and Emmy Awards.
2 Broke Girls (2011–2017)
Streetwise Max(Kat Dennings) and sophisticated Caroline(Beth Behrs), two girls in their mid-twenties, work as waitresses on the night shift at a Brooklyn restaurant. While Max works two jobs to make ends meet, Caroline is an entitled trust fund young woman just down on her luck. Together, they dream of starting up a cupcake business but are always without money. With lots of laughs, the show portrays the struggles young women face as they try to forge their careers.
Mom (2013 - )
Single mom Christy(Anna Faris) has her hands full maintaining her newfound sobriety and her two children, Violet and Roscoe. However, she is forced to deal with her estranged mother, who is a recovering alcoholic. Bonnie(Allison Janney) is critical of Christy's life. Christy tries to be the best mother she can be while battling dysfunctional relationships and her irresponsible ex-husband, Baxter. The show tackles sex, drugs, and alcohol issues humorously.