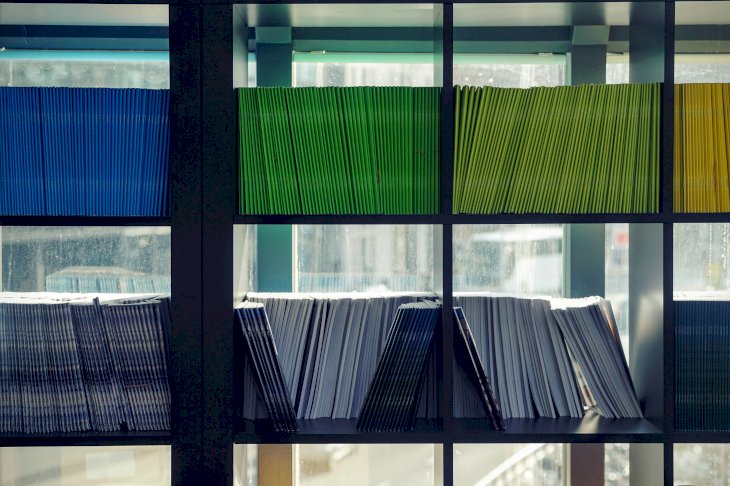 5 Inspiring Books Penned By Extraordinary People
A good book can offer relaxation, guidance, or inspiration. Reading the right book can make you feel ready to conquer the world.
Whether you want proof that hard work pays off, are seeking career advice, or want a bit of motivation, inspirational books will give you all the motivation you need to make positive changes in your life. Here are a few books to inspire you.
1. Make Your Bed: Little Things That Can Change Your Life...And Maybe the World
The speech went viral. This book shares the ten principles he learned during his Navy Seal training. These principles helped him overcome challenges not only in his long Naval career but also throughout his life.
The practical advice, simple wisdom, and words of encouragement are timeless and will inspire readers to achieve more, even during difficult times.
2. My Life on the Road
Gloria Steinem, writer, activist, organizer, and an inspirational leader, gives a candid account of her early life on the road. She learned while traveling, and listening to people, to be a catalyst for change.
My Life on the Road is the profound story of Gloria's growth and also the growth of a revolutionary movement for equality. The story is sometimes moving and at other times funny, offering deeply personal insights into what shaped her as the woman she is today.
3. Year of Yes: How to Dance It Out, Stand In the Sun and Be Your Own Person
As an introvert, Shonda shied away from the camera and suffered panic attacks before interviews. She took up a challenge to face her fears for a year, by saying, "Yes," to everything that scared her. Her Year of Yes forced her out of her comfort zone and onto the stage. Her book can motivate anybody to get out and try something new.
4. So Close to Being the Sh*t, Y'all Don't Even Know
Parks and Recreation star, Retta, shares the stories that made her a success in Hollywood in this hilarious book of essays. Her rags to riches story is told in a way that will make you laugh, cry, and at times, laugh so hard you'll cry.
She abandoned her plans to attend med school after graduating from Dukes University and headed instead to Hollywood. She won Comedy Central's stand-up competition, but her fear of success derailed her dream of having her own sitcom. "So Close to Being the Sh*t" will, however, have you rooting for Retta to make it and inspire you to chase your dreams.
5. Becoming
In this memoir chronicling her life, the former first lady, Michelle Obama, invites readers on a journey through the challenges and triumphs that have shaped her into the fearless female leader she is today. Michelle describes her triumphs and her disappointments with honesty and wit.
Becoming is the deeply personal account of a woman who defied all expectations. Every female reader can take away messages of strength and determination from her story.