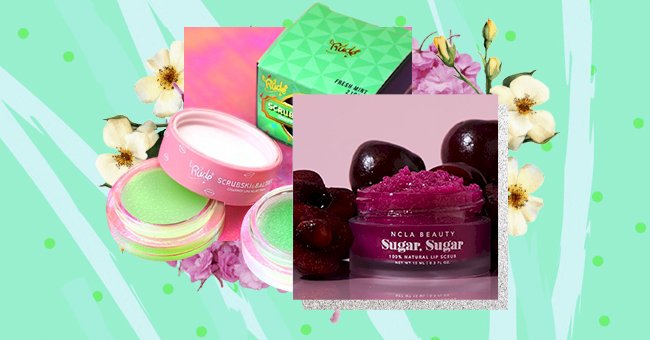 5 Lip Scrubs To Keep Your Lips Smooth
While a good lip balm or tint can promise you rich color and some moisturization, your dry, parched lips still need to be rescued. Herald the lip scrubs that not only hydrate and nourish your chapped lips but also remove dead skin cells.
We are all fond of scrubbing and consider it an essential step in our skincare routine. Who knew scrubs could be applied on lips too, but the only difference here is that you need not resort to harsh movements. Take a little amount and gently glide it onto your lips.
Some people might think they don't need a lip scrub, but exfoliating your lips is just as important as your face and hands. The best lip scrubbing formulas also prevent discoloration and rejuvenate your lips with the natural rosy glow. Check out these five lip scrubs to keep your lips smooth and supple this winter season and beyond.
1.Sugar, Sugar
Infused with the richness of black cherries, this sugary lip scrub will feel gentle on your skin and rid your lips of those crusty flakes.
2.Candy Cane
Enriched with the goodness of shea butter and jojoba oil, Candy Cane is super hydrating and helps restore soft and supple lips. You will love the subtle and sweet peppermint flavor.
3.Scrubski & Balmer
You can find a lip exfoliator and lip balm in this exciting green bundle. The exfoliator will help scrub off the dead, chapped skin, and the balm will boost hydration.
4.Strawberry Cheesecake
With this 'pretty in pink' lip scrub, wave goodbye to your dead, dry skin and embrace soft, supple, and gorgeous lips. Bonus: it smells and tastes just like a strawberry cheesecake.
5.Nico Lips
For those pout-ready and selfie-perfect lips, try this lip scrub. It will combat discoloration and help rekindle that natural, rosy pink color of your lips.