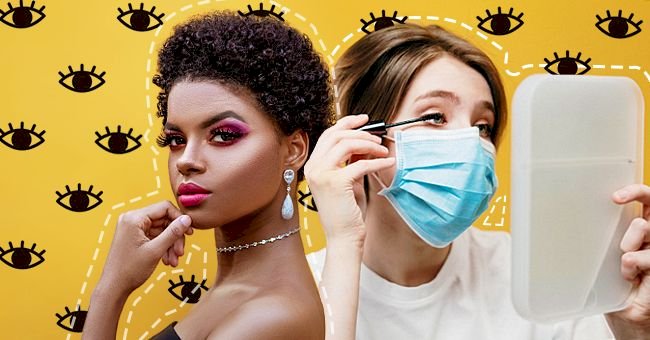 5 Magnetic Lashes That Deserve A Space In Your Makeup Bag
Magnetic lashes are the safest alternative to traditional adhesive eyelashes. It is a challenge to put on the sticky glue stuff on your delicate eyes.
Magnetic eyelashes are easy to apply and mess-free. Below is a list of five magnetic lashes that deserve a space in your makeup bag:
1. Kiss Magnetic Eyeliner Lash
Kiss Magnetic Lashes deserve a space in your kit. They are effortless to apply even in the inner corners of the eyes.
The lashes include five double-strength magnets at the base, which help them to stay locked in place. Due to the absence of any glue, they are comfortable to wear all day long.
2. MoxieLash Classy Lashes
MoxieLash Classy Lashes are crisscrossed layered lashes that will enhance your eye look for sure. If you are a beginner in the game of lashes, try this pair out.
They are easy to apply and won't create a mess. This makes them perfect to practice putting lashes on.
3. Ardell Magnetic Lash Accent
Ardell Magnetic Lash Accent are lightweight eyelashes that can boost your eyelash game. The feel and look of these lashes are very natural.
The magnets used are small in size and, thus, unnoticeable. This makes them perfect for those who want just a tiny bit of glam to their natural look.
4. Arishine Magnetic Eyelashes
Arishine Magnetic Eyelashes are water-resistant and do not flake, fade or smudge. The kit comes with five pairs of lashes in different lengths.
Although they may feel a bit heavier than the other lashes, they stay on for hours. Best of all, they won't require any touch-ups during the day.
5. One Two Lash Magnetic Lashes
One Two Lash Magnetic lashes are extremely hyped in the beauty community. These lashes are effective in enhancing the outside corners of your lashes. However, since they take some skill they are not beginner-friendly. However, once you get the hang of it, there is no looking back.
They are so light weighted that you will forget that you are wearing anything on your eyes. These babies can give you a dramatic but natural look. Each kit comes with two pairs of easy-to-wear lashes, a magnetic applicator for the ease of application, and a compact carry case making it worth every cent.