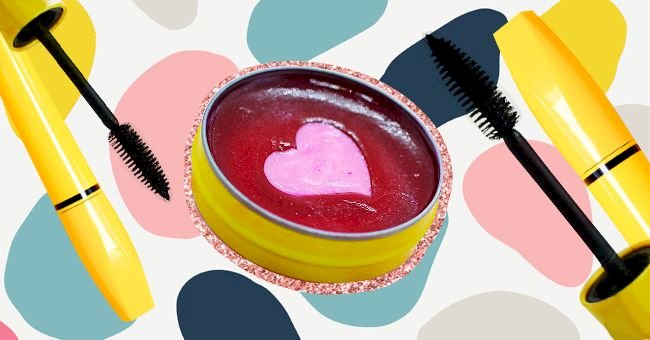 5 Makeup Products That Can Be Used As Substitutes For Other Products
The pandemic has most of us running low on our favorite cosmetics. Unfortunately, mascara and blush are not essential items worth running out to get right now.
Instead, we find ourselves scrambling to find ways to complete our look in other ways. Here are five makeup product substitutes that work:
1. Mascara And Eye Shadow As Brow Product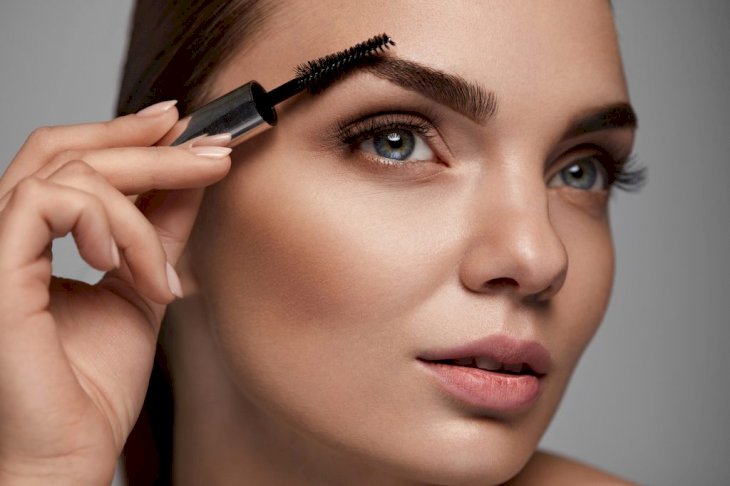 Shutterstock
Filling in your eyebrows is the perfect way to look put together for a Zoom call but not overdone for being at home. So if you've run out of your favorite brow product, do not despair.
Simply grab a shade of mascara similar to your natural hair and brush a small amount through your brows to fix them in place. To fill any bald spots simply brush on a little bit of eyeshadow using an angled brushed.
"Wipe off the excess product onto a tissue, then use the wand to groom your brows. To set, just comb through. To fill, be a little more precise and turn the wand vertically to draw stroke-like hairs."

says makeup artist Melanie Inglessis.
2. Lipstick For Cream Blush And Vice Versa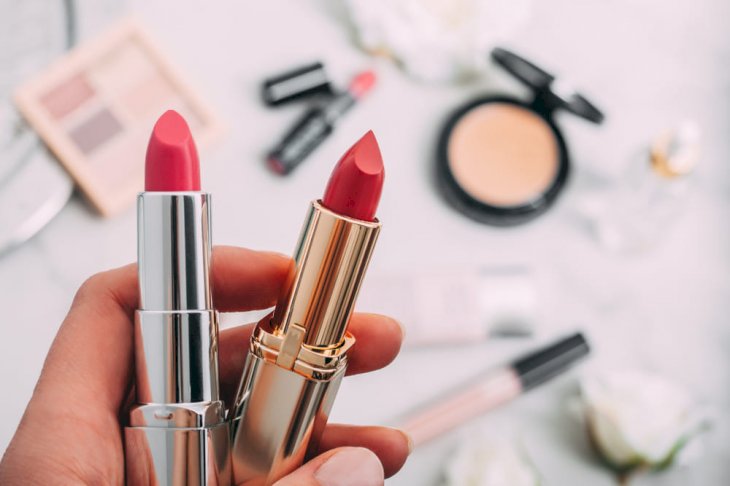 Shutterstock
Remember when you were little and your mum dotted on a dab of red lippie and blended it into your cheeks to add "just a touch of color?" She may have been onto something.
Cream lipsticks are the perfect substitute for cream blush as they blend out almost as seamlessly. And if there's no lipstick around, you can use your cream blush to add a pretty flush to your pout before topping with some gloss to complete the look.
3. Eyeshadow As Contour & Highlight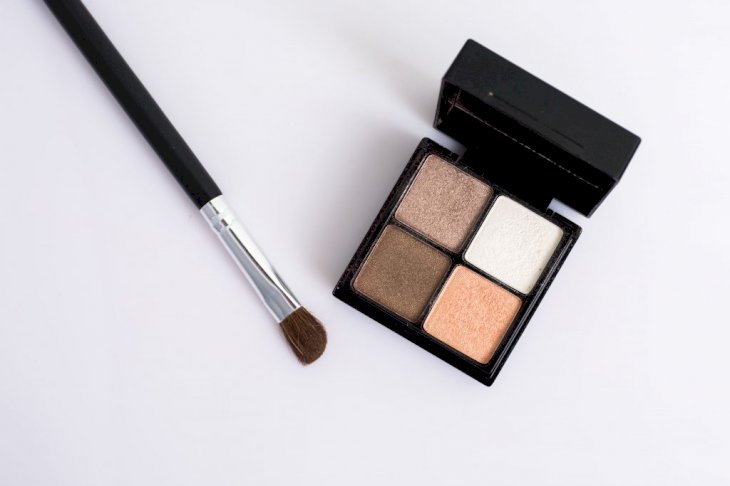 Shutterstock
Eyeshadow palettes often come with a wide variety of colors. So why not turn to your shadows when you run our of your favorite highlight and contour.
4. Mascara For Eyeliner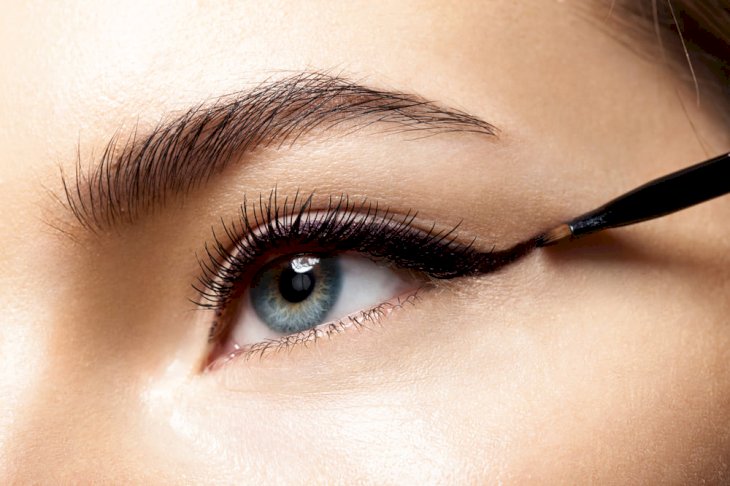 Shutterstock
While mascara won't give you a flawless cat eye, it's still a better option than going without any liner at all. Not to mention it will last super long on the eyelid and you'll need a very good makeup remover to get it off.
Simply use a small angular brush and dip into your mascara like it is a potted liner. Then draw the desired shape carefully onto your lid. For a darker finish follow with some black eyeshadow to seal it all in.
5. Concealer As Eyeshadow Primer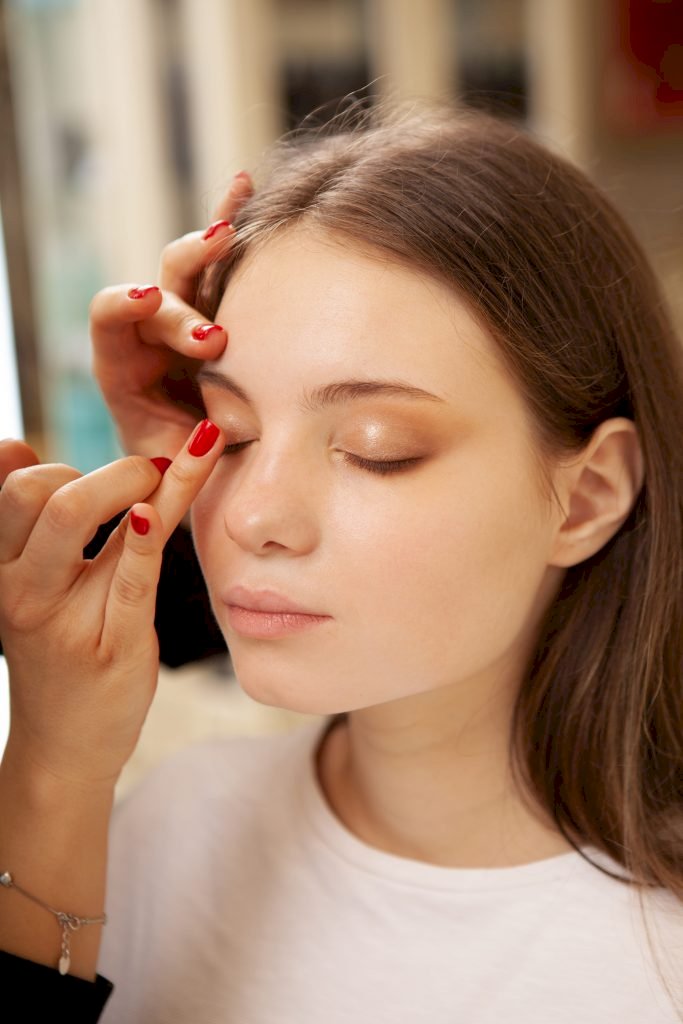 Shutterstock
Lastly, one of my personal favorites if done right. While concealer is not designed for eyelids and can break down and make everything slip around if you're not careful, when used sparingly it can work.
So if your eyeshadow primer is completely out, use a tiny dot of concealer and blend it across the lid with your finger. Gently pat a small amount of shadow over it to set it in place before following with the rest of the shadows you want to wear. However, it is recommended that you be very careful to choose a concealer that is long-wearing and crease-proof.