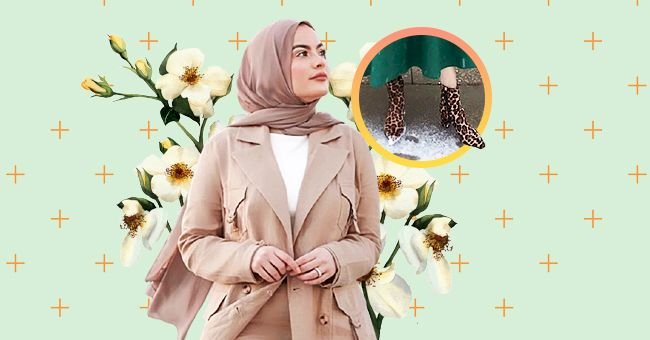 5 Modest & Hijab Friendly Outfits You Need In Your Closet
Modest clothing options can help strike a perfect balance between style and comfort. We now have a myriad of dressing options to choose from, ranging from elegant skirt sets and matching scarves to long coats and chic boots.
Fashion trends have gradually started to become more inclusive, with exciting style options popping up to cater to all market segments. Over time, we have realized that wearing our favorite attire does not always have to come at the cost of our comfort.
If you're into dressing modestly, you would know the struggle of swapping the same color palettes, swinging between black, white, and brown dresses. If you've been down this road, too, here are five modest and hijab-friendly outfits that will spruce up your wardrobe.
1.Elegant Nadia Set
Pastel and earth shades define elegance and style like nothing else, and here is all the proof you need. The dusty green scarf takes matching to a whole new level.
2.Classy Hijab Set
After seeing this two-piece hijab set, we can't help but agree that modest is the best policy. Trendy has never looked so classy before.
3.Leopard Boots
If you're looking to make a modern yet moderate switch from long, flowy linens to chic options, this warm green dress, and Leopard boots are an excellent choice.
4.Sophistication With A Twist
Playing around with the same color palette doesn't have to be boring. Look for diverse styling options where you can wear the same dress in three or four different ways.
5.Denim Jackets
Who says jean jackets don't have a place in modest clothing? They certainly do, and you can wear your multi-purpose jackets with pants, dresses, skirts, and many other attire options.