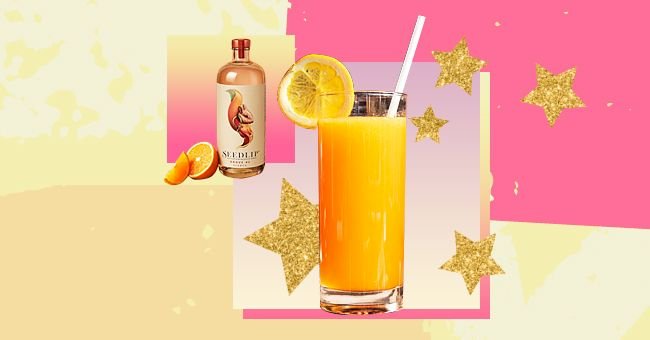 5 Non-Alcoholic Drinks To Replace Your Favorite Cocktails
Suffered one too many hangovers this holiday season? We know the feeling. Although indulging is okay once in a while, sometimes we need to take a little break from the bottle to get things right.
Alcohol can be lovely in moderation, but other than that, consuming it is not beneficial in any way. The new year requires us to be at the top of our game, so cutting out alcohol on most occasions seems right.
Liquor can result in fatigue, dehydration, and impaired judgment, amongst many other adverse effects. Take a look at the non-alcoholic drinks that will make the perfect replacements for your go-to alcoholic beverage.
Kombucha
A cold cider or beer never sounds like a wrong thought until you have one too many. Dealing with the effects of drinking too much beer can be a bummer, so why not opt for a healthier option instead?
Many people turn to kombucha to quench their thirst for a cold brew these days. Kombucha comes in many different flavors and even has a slight alcohol-like taste because it is fermented tea.
Alcohol-Free Sparkling Wine
This option may remind you of having to toast at family events with it while adults drank champagne. Now that you're older and can drink bubbles, you are a bit skeptical of going for a sweeter zero alcohol version.
Fortunately, there are many quality alcohol-free sparkling wines in the market that taste like the real deal. Instead of a sparkling grape juice, this wine is carefully de-alcoholized to match its boozy counterpart's flavor.
Sparkling Juice
If you are looking for a sweeter drink option, try sparkling fruit juice. These juices are made using the same fermentation process as sparkling wines, so they have the same bubbles, just no alcohol.
Dress your drink up with a few fruit and herb garnishes to make a real event out of sipping on your juice. Make sure to drink enough water still and not overindulge in this drink because the sugar content is high.
Zero Percent Beer
Zero and low alcohol beers have been growing in popularity over the past few years. Brewing companies successfully encouraged their consumers to consider cutting down their consumption for health purposes.
All of the alcohol-free beer campaigns are just as fun and witty as the regular beer. This comfortable crossover proves that less can be so much better for many reasons. It's time to make the switch today.
Alcohol-Free Gin
While the taste of distilled botanicals is great, alcohol consumption is reaching an all-time low. Gin manufacturers recognize that and have switched to making alcohol free beverages instead.
This gin is still made using brewed botanicals such as coriander and licorice, and juniper distillate. The production process guarantees the same delicious gin taste, just without the alcoholic content.