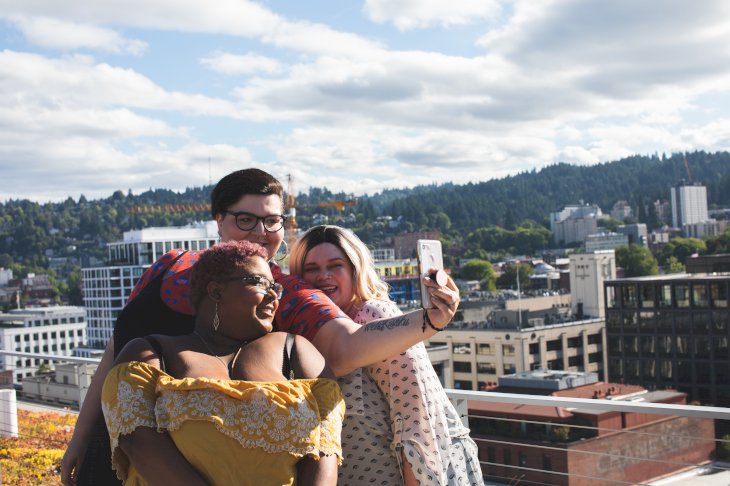 5 Products That Every Plus-Size Girl Needs In Their Summer Survival Kit
The fashion world has become more accommodating to the plus-size ladies. However, that doesn't mean there are no challenges.
However, it does mean that there have been many brands who have created essential items to help you survive summer. Here are our top five products every plus size girl needs to keep on hand in summer.
1. Chaffing Gel
Chaffing is the easiest way to dissuade you from wearing a cute summer dress or pair of jean shorts. However, this should not be the case. Instead, invest in some good quality chafing gel.
"There is no bigger disappointment than wearing an amazing dress, only to end up with chafed thighs. When it comes to chub rub, Gold Bond Friction Defense Stick is my lifesaver. This product is super-easy to use: Give your inner thighs a quick swipe, and you're good to go!"

says Beck Delude of Manfattan.
2. Bike Shorts
Having a pair of bike shorts on hand can also make a huge difference. Not only can bike shorts help avoid chaffing, but it is also a great way to create smooth lines under a dress.
Invest in a good quality pair of shorts so they last a few seasons. Not to mention, bike shorts are definitely still in fashion on their own.
3. Plunge Bra
The saying "if you got it, flaunt it" comes to mind here. It is important to get your hands on a great fitting plunge bra that makes you feel confident.
Not only will it accentuate your cleavage but your clothing will also fit better. These bras are also perfect for evening gowns and low-cut necklines which will come in handy for summertime parties.
4. Bandelettes
Sarah Chiwaya of Curvily revealed that her first choice to look sexy and avoid chaffing is Bandelettes. The choice appears extremely popular.
The bands provide an extra layer of protection against the chafe but will not cause you to overheat from wearing too many layers. This is, therefore, the perfect option for super hot nights when you have a hot date.
5. The Right Shapewear
Lastly, summer can be a time where you may feel extremely self-conscious. From overly revealing clothing to skin-tight outfits, it can be difficult to find items that look and feel good.
However, the key to being able to wear whatever you want this summer is sourcing the perfect shapewear for your body. Consider investing in a pair of great quality Spanx or shapewear.