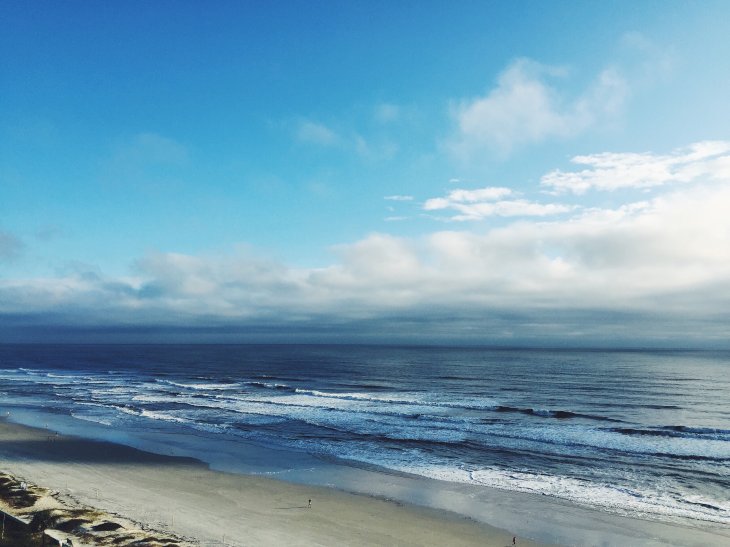 5 Salty Sprays To Sculpt The Perfect Beach Waves
The Olsen twins' made us all yearn for perfect yet effortless blonde beach waves. Every summer we spend tons of cash trying to recreate their golden tresses. However, the answer is not expensive curling tongs or tools but rather a simple salt spray.
Celebrity hairstylist George Northwood emphasizes that to create the perfect non-crunchy wave it is important to "ensure that a salt spray distributes evenly in your hair" and to "avoid spraying directly onto the top of your head." These are our top five sea salt sprays.
1. Nexxus Between Washes Beach Waves Sea Salt Spray
For those with straight hair, getting perfect volumized beach waves that last without hot tools seems impossible. However, Nexxus created the ultimate salt spray as an answer to the problem.
Simply, spray it on damp hair before bed, twist your tresses into three small buns, and use hair elastics to secure them in place. In the morning, use your fingers to brush out the hair, mist the hair again and you're all set.
2. Moroccanoil Beach Waves Mousse
Not a fan of hairspray but still want stunning beach waves? Morrocanoil released a replacement to the traditional salt spray.
The argan oil-infused formula comes in a mousse form that can be worked into damp hair. Not only does it give hair the appearance of wind-swept waves it also keep your hair from feeling dry at the end of the day.
3. We Are Paradoxx Fierce Sea Salt Spray
For the environmental and socially responsible consumers, We are Paradoxx is the perfect brand. Their Fierce Sea Salt Spray even boasts a vegan formula.
In terms of performance, the spray promises to create textured and volumized beach waves without weighing down the hair or making it crunchy. To top it off, it also adds some shine to hair for that perfect healthy hair look.
4. Captain Blankenship Mermaid Sea Salt Hair Spray
Sometimes less is more and Captain Blankenship's Mermaid Sea Spray proves that simplicity matters. Containing just seven ingredients: water, sea salt, organic aloe vera, kelp, palmarosa oil, and rose geranium, it promotes healthy hair.
The spray is perfect for those who want natural-looking waves. It is also great for those with wavy hair who want to give their waves definition and a non-crunchy boost.
5. Ouai Wave Spray
The OG sea salt spray for all hair types is Ouai's Wave Spray. A long time favorite in the beauty community this product has no cons.
It boasts a lightweight formula that creates chic looking waves. It also contains rice protein and coconut water to ensure hair stays hydrated and healthy during the day.