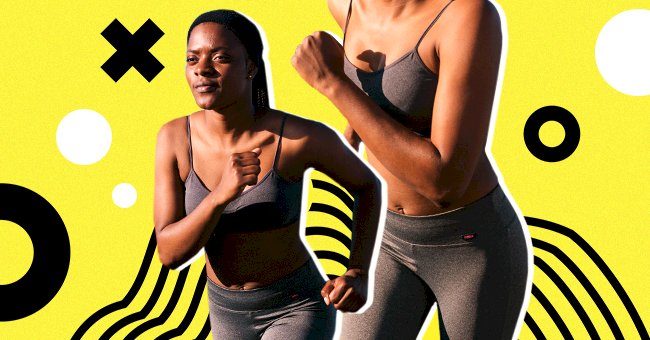 5 Self-Defence Tools Designed For Female Runners
In 2016, female runners were left reeling after three solo female runners were killed in a two week period. The crimes rocked the running world and many debated if it was worth the risk to run outdoors.
However, some smart entrepreneurs were not ready to be scared on to treadmills just yet. Instead, they developed safety gadgets designed specifically for women. Here are five cleverly designed self-defense tools that are perfect for solo runners to use.
1. Go Guarded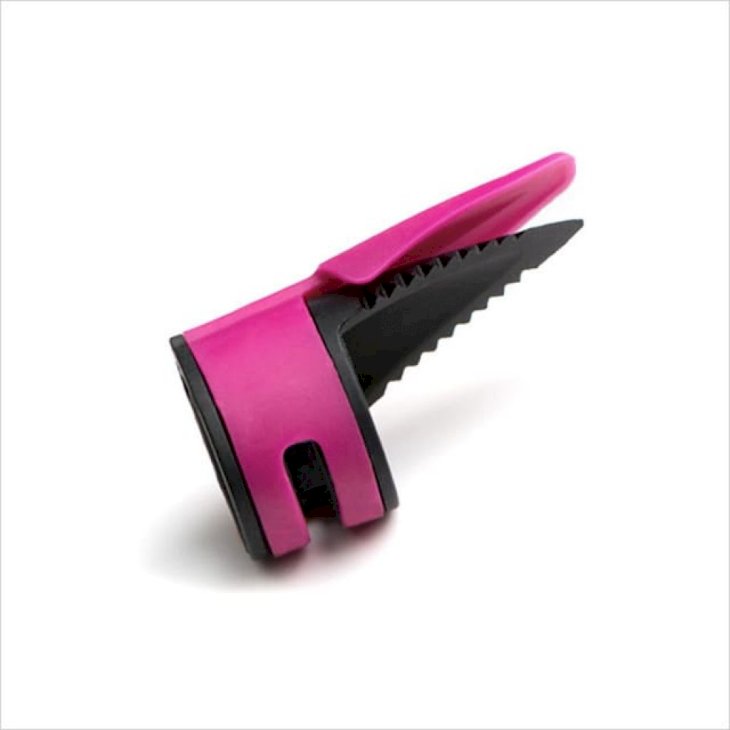 Image: goguarded.com
When you're in a tight and threatening situation, scratching is a natural self-defense move. However, without a steel-reinforced gel manicure with pointed tips, nails are not exactly the optimal weapons. However, Go Guarded created a plastic and metal "claw" that runners can wear like a ring. The ring is lightweight and automatically accessible so you don't have to fumble in your pockets to find a weapon to protect yourself.
2. TigerLady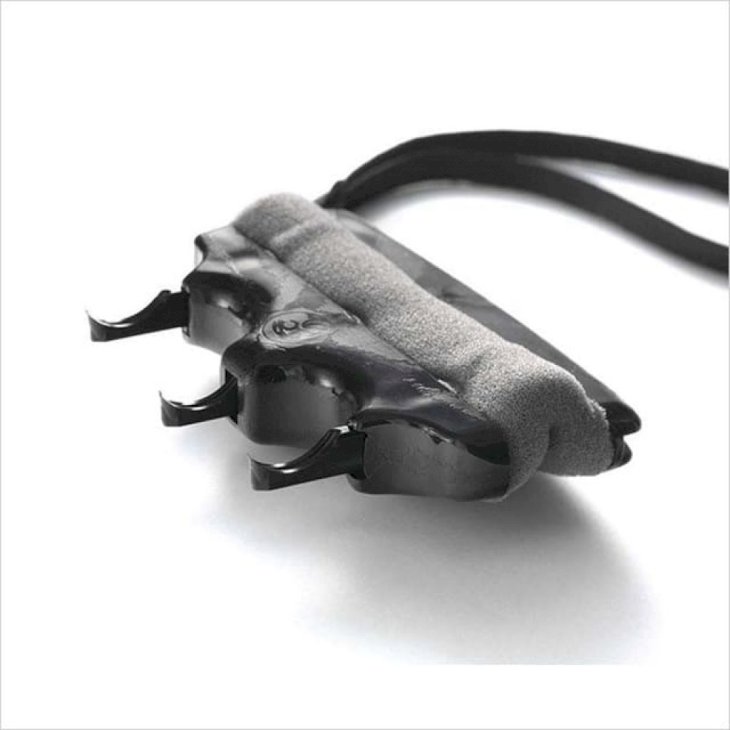 Image: Lady Tiger
For those who feel like one claw simply isn't enough to help you get away from an attacker, Lady Tiger created a handful of razor-sharp claws. The TigerLady is a felt pouch that wraps around your hand like a hand-held water bottle. When you are in trouble, you squeeze the device to release a set of steel claws. Each claw has a groove under it to gather DNA from an attacker. The company's motto is "You don't have to see him to ID him."
3. Blingsting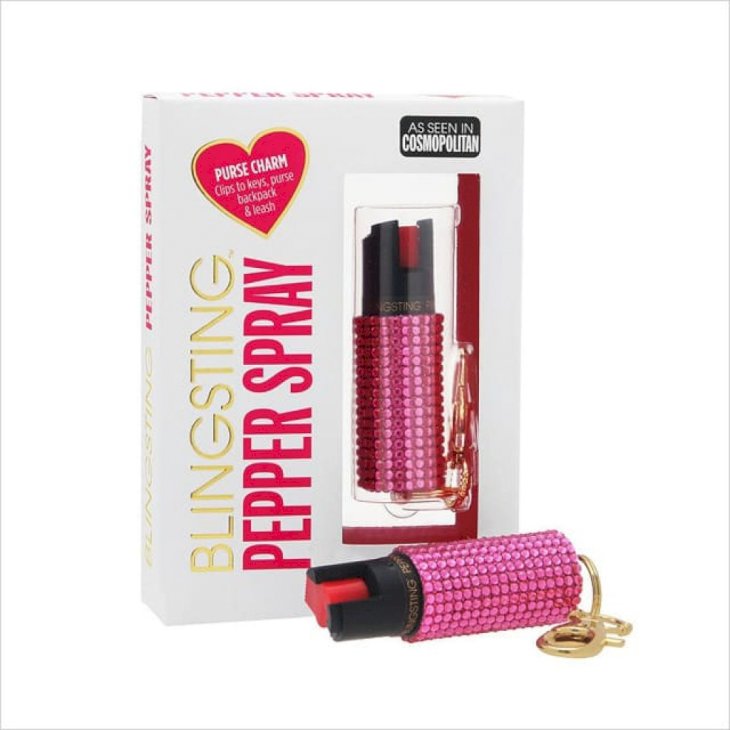 Image: Bling Sting
Pepper spray is a staple when it comes to self-defense. The Blingsting aims to make it easier to conceal pepper spray by packing a potent spray in a tiny quick-spray bottle that resembles a rhinestone lipstick case. While it does require being carried in an inconvenient manner in your hand or in a pack or pocket, it does allow you to use it in an easier way than physically hitting an assailant.
4. Double The Protection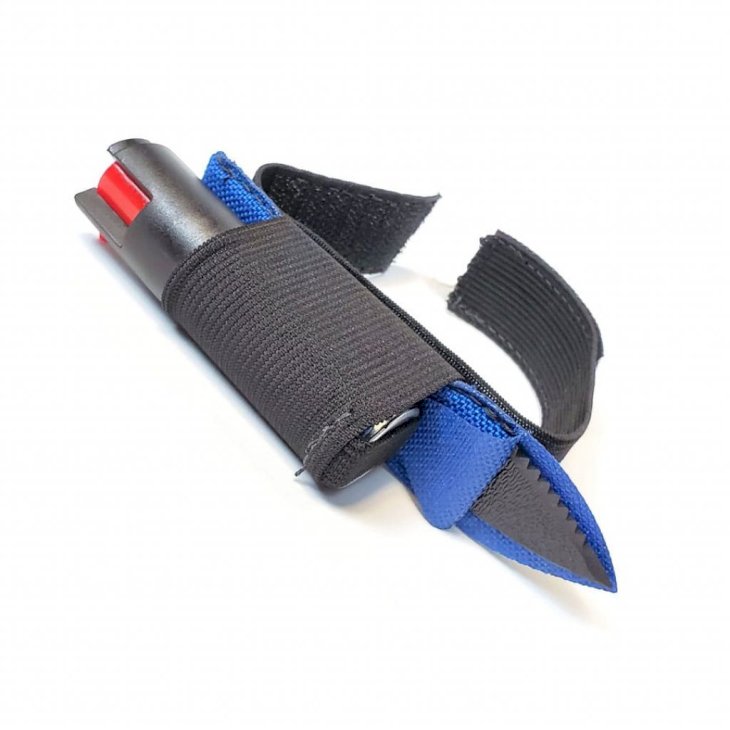 Image: goguarded.com
Go Guarded Hand-Held combines Pepper spray and a knife for double the protection. The dual functionality makes it practical for both deterring an attack and escaping a hands-on assault. The tool comes with an adjustable strap to comfortably fit any hand. Once it is on, make sure pepper spray spout is facing outward then adjust the tab to the desired open or closed position. The blade is covered by a material that will automatically flex out of the way when the blade is engaged.
5. Vigilant Wrist Alarm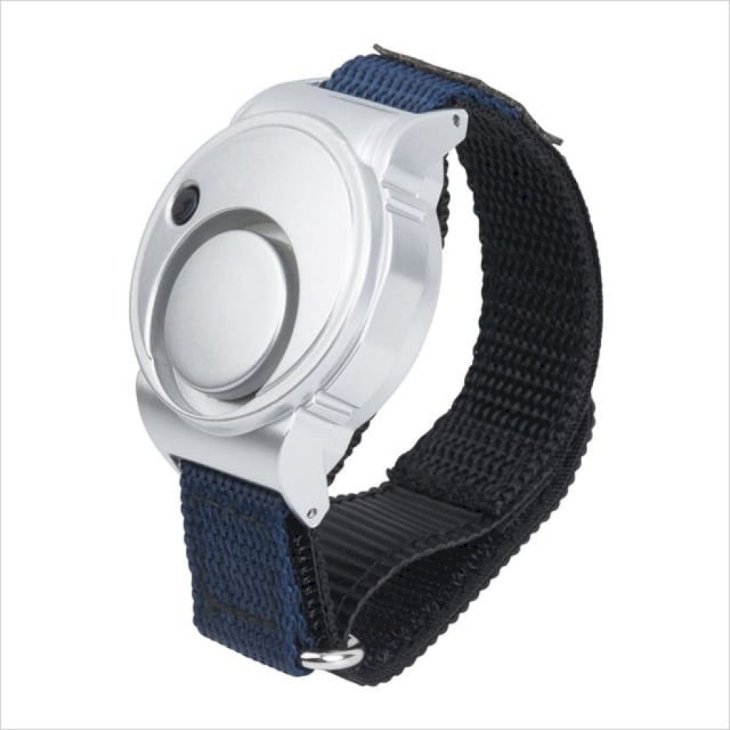 Image: Vigilant PPS
For those looking for a warning without the need for violence, the tiny wrist alarm by Vigilant PPS produces a powerful noise. The 130 decibels it sounds out is louder than a jet engine taking off and will definitely alert more people than simply screaming. The device looks like a basic silver watch and is easy to activate by simply pushing a button.