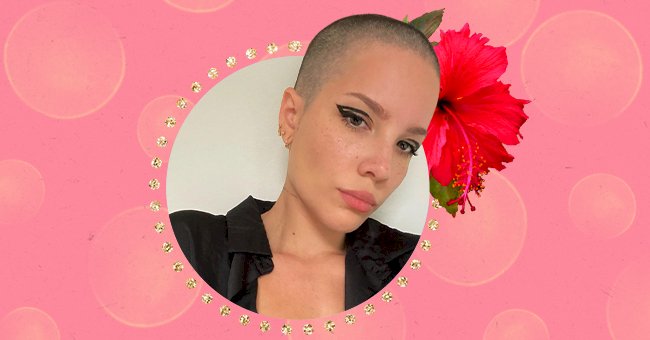 5 Shaved Haircuts Worth Trying If You're Up For A Big Change
Okay, hear us out. Maybe you should chop your hair. You've been dreaming about it, perhaps you even have some images saved on your phone, but every time you sit in the stylist chair- nothing.
Watching those locks fall to the floor may seem like such a risk, but when you're up for a significant change, what's the harm? Shaving your hair into a short style is super liberating, not to mention super chic as well. Short hairstyles look great on all hair textures.
If you are still lost on what style or length to settle on, we've rounded up a few top looks that are hard to mess up. So before you make that appointment, consider choosing between these five shaved haircuts.
Tapered Buzz Cut
A lot of people may think this is a fade, but it isn't. A tapered buzz cut consists of a close shave around the sideburns and neckline. However, the rest of your hair shall be cut into the same length all around.
This will give it that tapered effect. Moreso, what makes it a successful taper cut is, unlike a fade, the gradation between the two lengths is quite subtle. Therefore, you can try this if you want an overall uniform look.
Crew Cut
A crew cut is universally flattering. If you want, you can follow purists and stick to the original military look for a true-to-form crew cut. However, you can play with the lengths to suit your taste. You can add color to your crew cut to add a fun statement to your new hairstyle.
A crew cut consists of shorter sides and tapered hair around the crown coming into a long fringe at the front. Think short back and sides. This way, you can play around with products to style the longer parts of your hair.
Butch Cut
Next up is the butch cut. This style is best for those with textured hair. It will give you a fullness at the crown of your head. This is because the style leaves enough hair to move around once your stylists get to cutting. Therefore, if you do not want to go closely shaved but still very short, this style will meet your threshold.
Fade Buzz Cut
Next is the fade buzz cut. This super popular style is based on the skill of your barber. This is because the style starts super short on the sides; think like a zero buzz cut. It focuses on clean lines that fade upward gradually.
By a fade, we mean that the length of your hair gradually increases as it moves to the top of your head, where it becomes a uniform cut all around. Moreover, crisp, defined lines around the neck and hairline are defined. The defined lines have to be maintained every few days or weekly.
Zero Buzz Cut
Lastly is the most daring look of all - the zero buzz cut. Frankly put, this means going bald. Your head could be shaved down to be as smooth as a cueball, or a five o'clock shadow could be left behind. Consequently, it is the most extreme and definitely for those who wish to make a significant change.