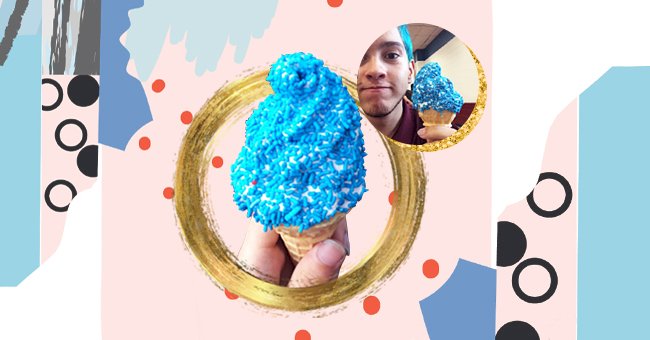 5 Social Media Posts That Will Restore Your Faith In Humanity
The world can be a cold and cruel place with all of the hurt that human beings can cause. Fortunately, not all people are terrible and those who are great regularly add brightness to our days.
There is so much crime, corruption, and other unethical practices that humans take part in these days. When one looks at the news it feels like all we see are reports of hate crimes and the dying environment.
All of the negativity can make one lose faith in humanity quite easily. Sometimes we need a small reminder that there still are good people in the world and the social media posts below prove it.
We All Scream For Ice-Cream
There's no better pick me up than a good old ice-cream, especially if it's free and matches your hairstyle!
This Cute Name Swap
One can only dream to have a misunderstanding that is so cute and hilarious as an adult.
Subway Strangers Save The Day
We thank everyone on that train for their service, a happy and healthy goldfish has a home because of them.
An Eye For An Eye
Every dog deserves the finest treatment, especially when know the favor would be returned.
Have A Banana
A mother's love and a fresh fruit and some time in the sun can fix anything, including a stinky mood.