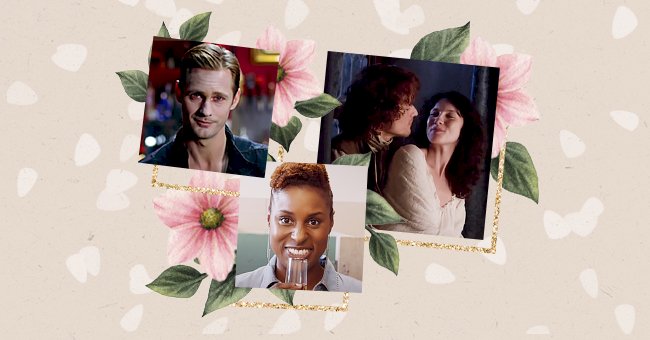 5 Steamy Shows To Spice Up Your Evening
Does your usual watch list not seem interesting? We've all been there, searching for something out of the ordinary, but we can't seem to focus on one show. If you haven't considered it yet, an easy way to get your heart pumping is watching a show bound to get you blushing.
We are talking about shows with that slow-burn romance. Shows that are bodice-rippers full of sensual tension. The angst, the secrets, and the drama after a stolen kiss from starcrossed lovers.
A sexy show with a fantastic storyline is bound to keep your attention and have you taking notes (*wink, wink). Therefore, it's time to shake up your weekend and get all hot and bothered with these five steamy shows.
Outlander
Disclaimer, this show is strictly meant to be watched behind closed doors. Therefore, if you live with your family, we recommend bidding them goodbye as you binge in your room. Why? Because the show is filled with tons of steamy scenes alongside amazing accents.
Claire, a married nurse in the 1940s, mistakenly gets transported to medieval Scotland through ancient runes, landing right in the care of a striking highlander. Claire soon finds herself in the middle of a steamy love triangle with her loving husband and the hunky Scottman who may steal her heart.
What/If
Here is the premise without any spoilers. The show follows Lisa, a brilliant young scientist who is offered funding from beautiful high-powered investor Anne Montgomery. Lisa is married, and she, her husband, and her business are in a tough financial spot.
Anne's funding could be their ticket to a better life. However, the money will be provided on one condition. Lisa's husband must have a one-night stand with Anne. This show will have you questioning your ethics and will leave you asking, what if?
Insecure
If you're looking for a reason to watch this show, Issa Ray is the answer. Not only is she an amazing actress, but she also manages to captivate you with her excellent comedic timing that will keep you glued to the screen every season.
Also, the show is full of glamorous people, and eye candy does not hurt. However, despite "Insecure" will serving you all steamy entertainment, we must warn you that Issa's character's questionable actions might not have you leave your couch all weekend.
True Blood
This show ran for seven seasons, and the sensuality weaved into its storyline never wavered. However, we also have to applaud them for doing a fantastic job of making fantasy seem super realistic.
The season starts with Sookie, a waitress with a strange ability she never thought much of until she meets Bill, a vampire battling his own demons. From here, the show will take on the steamiest journey through the underworld of vampires, werewolves, and whatever else goes bump in the night.
House Of Flowers
Telenovelas are steamy, but few can get steamier than this. House of Flowers is equal parts dark, equal parts comedy, and will keep you hooked all weekend. Moreover, it takes a modern spin on the atypical telenovela families through sexually diverse characters.
The simple storyline of the matriarch trying to save face after her husband's affair and the family secret has been exposed will leave you laughing and cringing. Not to mention that in all the chaos, you can expect tons of twists, sexiness, and drama to keep you entertained.