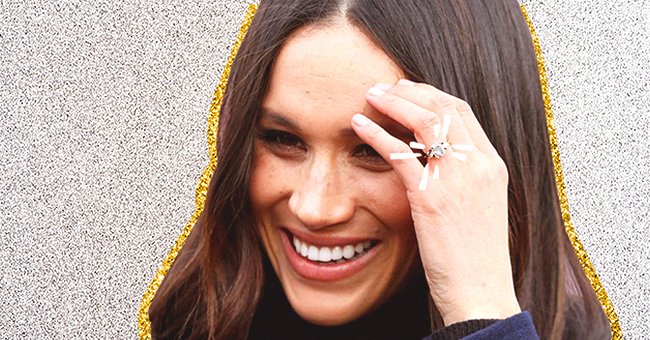 5 Stunning Jewels Owned by the British Royal Family
As expected the Queen's jewelry collection is valuable beyond belief. The collection contains some of the rarest and most unique pieces that are as valuable as they are beautiful. In fact, the exact value of the Royal family's entire jewelry collection is unknown to the public.
From the priceless crown jewels to her more "ordinary" pieces, there are a few that are extremely eye-catching and valuable. Here is a look at five stunning and unique jewels owned by the royal family.
5. Meghan Markle's Engagement Ring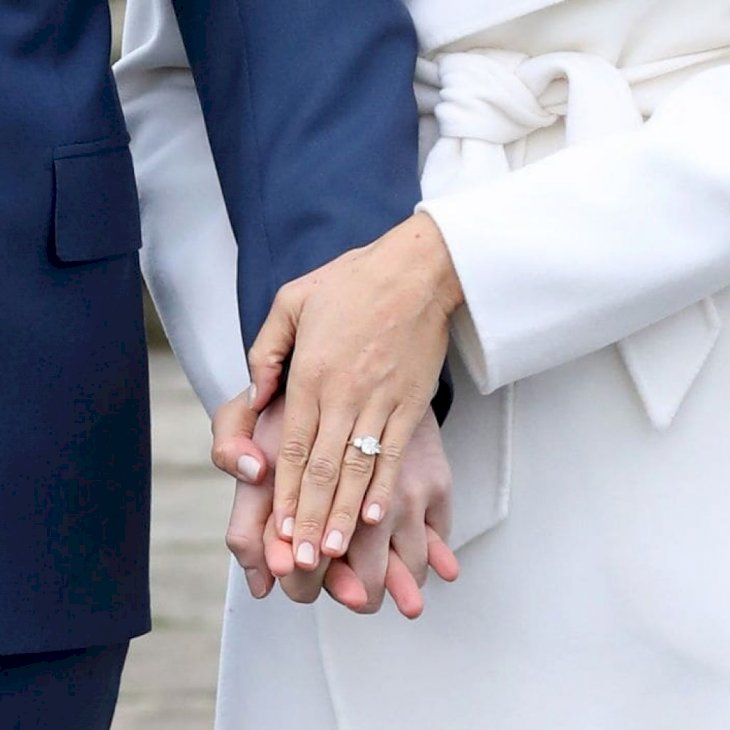 Getty Images
Prince Harry proposed to Meghan Markle with a custom-made engagement ring made by Cleave & Company. The ring used an ethically-sourced center stone from Botswana, where the couple first vacationed together. On either side of the stunning center stone is two round diamonds from a brooch that belonged to his late mother, Princess Diana.
4. Cullinan III & IV Brooch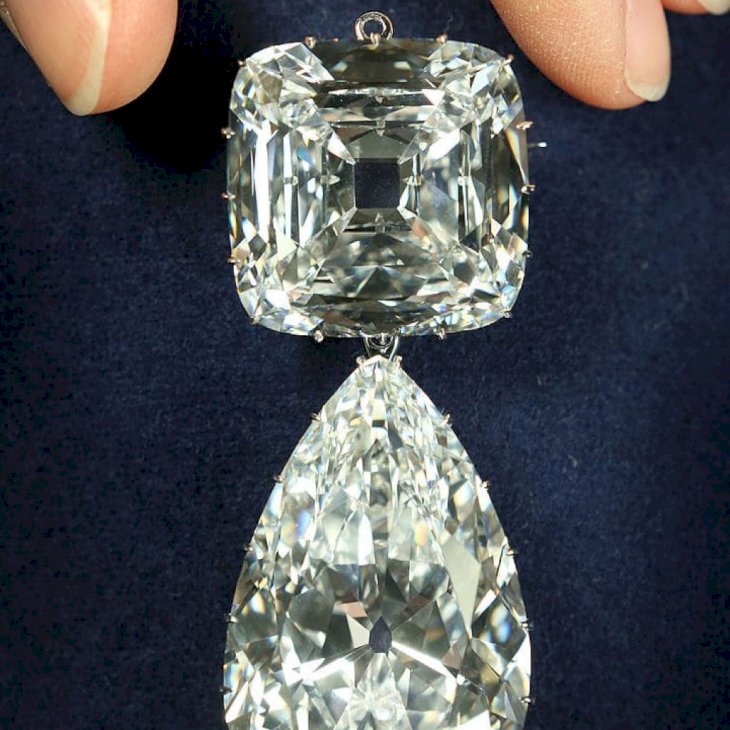 Getty Images
The massive brooch consists of two diamonds cut from the largest gem-quality diamond ever found called the Cullinan Diamond. The diamond was found in South Africa. The Cullinan III & IV brooch consists of the third and fourth largest diamonds cut from the stone. One is a 94.4-carat clear pear-shaped stone and the second is a 63.6-carat cushion-shaped stone. The exact value of the brooch is unknown but the original Cullinan diamond was valued at over £1.5 million.
3. Brazilian Aquamarine Parure Tiara, Earrings, and Necklace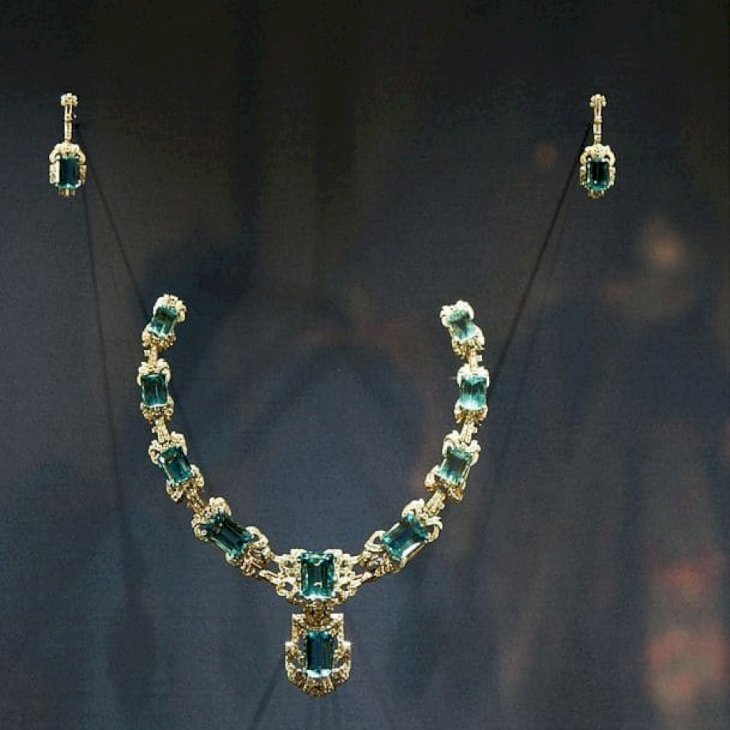 Getty Images
This aquamarine and diamond necklace and earrings set was made by Mappin & Webb. The set was gifted to the Queen in 1953 by the people and President of Brazil. She went on to have a matching tiara made by Garrard from an additional collection of Brazilian stones.
2. The Delhi Durbar Necklace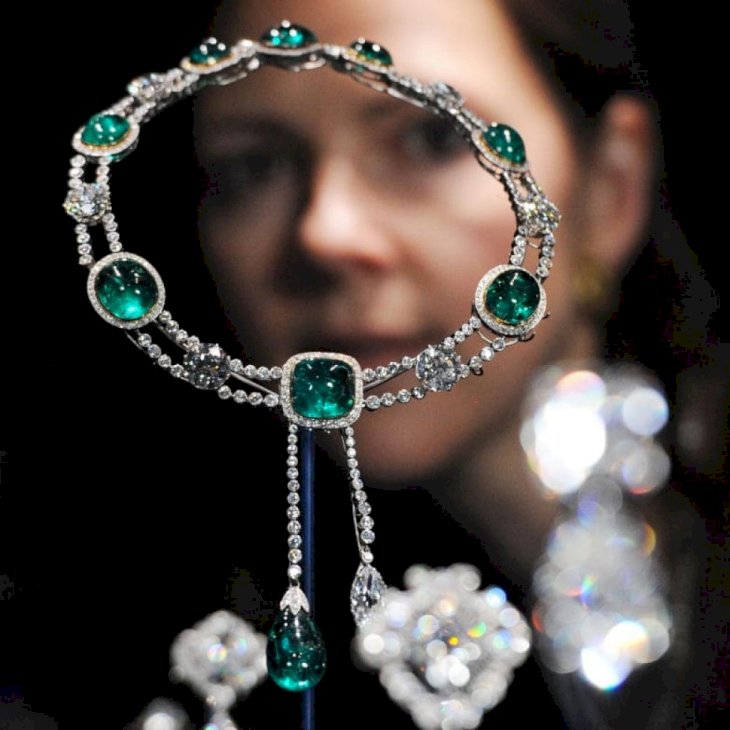 Getty Images
This Delhi Durbar Necklace is an unusual style for the Queen. The necklace is set in gold with emeralds that once belonged to Queen Mary's grandmother, the Duchess of Cambridge. They were made into jewelry at the request of Queen Mary for the Delhi Durbar.
1. The Belgium Sapphire Tiara, Earrings and Necklace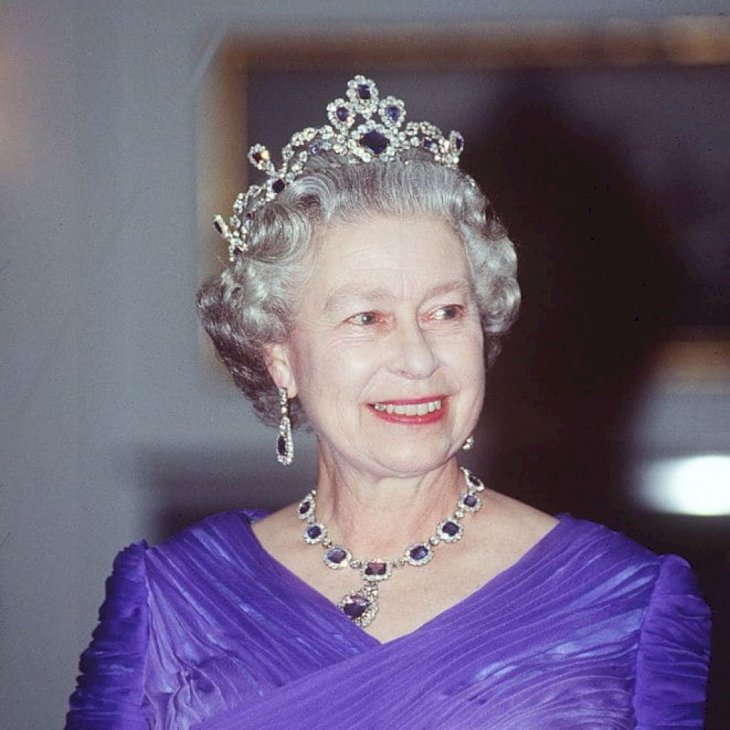 Getty Images
The Queen's sapphire and diamond earrings and necklace set were given to her as a wedding gift by her father, George VI. The set is from the Victorian era. The tiara is also from the same era. It was purchased in 1963 to coordinate with the necklace and earrings. It is named after its original owner Princess Louise of Belgium.