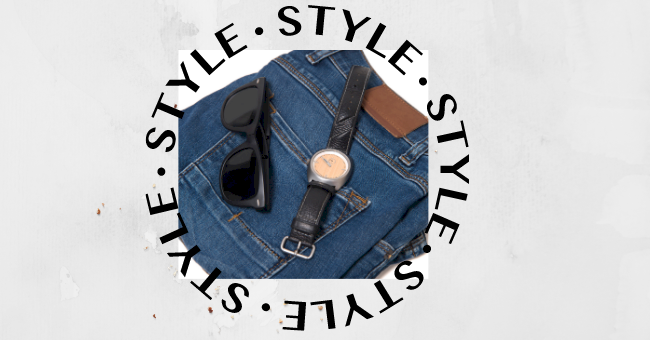 5 Style Tips For The Average Man
Fashion comes and goes but style is an art form. Learning how to style your clothing will save you time and money while ensuring you still look put together.
In recent years, men's fashion has become part of a booming industry. Men all around the world are now keen to go the extra mile, to dress so well that oozes confidence and class.
There are certain rules to follow, to give a basic understanding of how things should be, however it might not work for everyone as each person has their own personal taste. Here's 5 basic everyday tips that would make you look and feel good.
Always get the correct size fit for you. Sleeve length should be halfway down your bicep, and length should be just passed your waist.
The correct sized jeans should be fitting snug around your waist, 2 inches below your belly button. Length wise your jeans should have a slight break in them.
Wearing a wristwatch aids in your overall aesthetic and completes your outfit. Usually, for a leather band watch, it should match your belt and your shoes. And the face of the watch matches your clothing. Its not a norm to follow, and one can be spontaneous.
A perfume has many good benefits. Smelling good, feeling good, can enhance your mood. It's always a good thing. A perfume is a must have for every man. Let your presence be known.
Always have a pair of shoes for the right occasion. Know what you're dressing for and have the right shoes to match. Having the correct shoe is the finishing touch to your outfit.