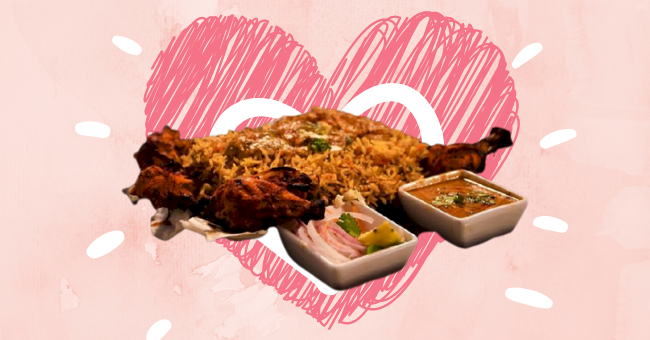 5 Taste Bud Tickling Places To Eat In India
The ultimate destination for foodies is Asia. Amongst the many great countries on the continent, India is a personal favorite with its wide variety of spices and cuisines.
It is no wonder that India is called the Land of Spices as it produces a variety of spices, which is shown off in its spicy cuisine. If you want to taste some of India's best dishes, then a visit to its restaurants is a must.
These restaurants are a melting pot of different cultures, but the one thing they have in common is their adaptation to the Indian taste bud. Here are our top 5 picks.
1. Dastarkhwan-E-Karim
It is better known as Karim's. This gem is hidden away in Nizamuddin West, New Delhi, and offers the best of Mughal food as well as traditional Indian dishes.
Its menu boasts everything from Tandoori chicken to Chicken Tikka to Seekh kebabs. It is the only place where an ordinary person can eat like royalty and be treated like one too. You are bound to leave Karim's wanting more.
2. The Mughal Room at Hotel Clarks Shiraz, Agra
Savor the flavors of the Mughal Room, where not only is the food delicious, but the view is breath-taking too. This rooftop restaurant is over-looking the Taj Mahal and Red Fort, which can be seen during the daytime.
It is here that its master chef puts together exotic and innovative Mughlai, Continental, and Chinese specialties that are divine. The setting is complete with live Indian classical music called Ghazal, every evening.
3. Delhi Darbar, Grant Road, Mumbai
Dubbed "The Biryani King of Mumbai," Delhi Darbar's owner and chef, Jafferbhai Mansuri, makes the best biryani and has been doing so for over 50 years. It is said that he trains all his cooks himself.
He chooses the finest ingredients for his dishes, and it shows in the quality of the meal. The biryani is a blend of meat and rice done to perfection, and it is moist and flavorsome. Each morsel is scrumptious. If you are not a lover of rice, then try the Dabba Gosht, a semi-dry dish of boneless mutton in green masala sprinkled with egg and spaghetti.
4. Kwality Restaurant, Surat, Gujarat
Kwality is one of the oldest restaurants in Surat and is located in the heart of the city on the bank of the Tapti River. It serves good North Indian food, especially Punjabi food, but also has Chinese and continental dishes.
It used to serve both veg and non-veg food earlier, but it is now 100% vegetarian. Try their golden thali(platter), which has a wide variety of food on the tray, and if you are an ice cream person, try the "Big Bear" as it is simply awesome. Their ice cream parlor is famous in the city for Thick Shakes and Softy ice cream.
5. Sahakari Spice Farm, Ponda, Goa
If you are looking for a meal with an adventure, then try Sahakari Spice Farm where lunch includes a spice plantation tour. The tour is very interesting and informative, thanks to excellent, knowledgeable guides. All the plants are described, including their uses and maturing/harvesting processes.
It is amazing how these plants turn into the spices we buy at the shop. The welcome drink is a hot drink made of ginger, cardamom, and lemongrass. The meal is a buffet of homemade food. The veg options vary, and the non-veg dishes are between fish fry, chicken xacuti, and a fish broth, all eaten on banana leaves.