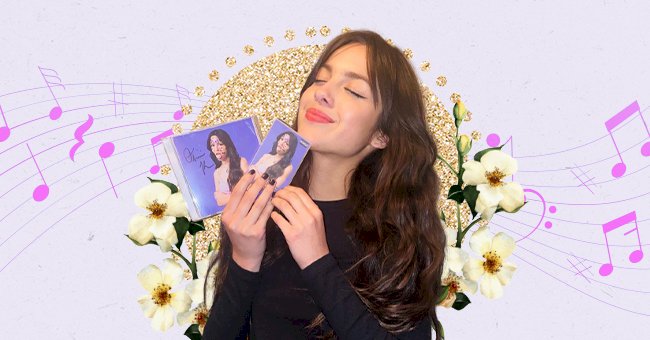 5 Things We Have Learned About Olivia Rodrigo's 'Sour' Album
If you are going through or have ever gone through terrible heartbreak, you might want to go and listen to Olivia Rodrigo's 'Sour' album. It is filled with hits that you will easily relate to and be comforted by.
For people globally, Rodrigo has become the mouthpiece for all those people have left behind that they loved and truly did not want to lose. The album has been wildly successful so far, and it is not difficult to see why.
Here are some things that we learned about the album from Rodrigo herself.
Little Olivia Is Proud
One of the questions asked during the Q&A with Rodrigo on her Instagram is what she thinks that her younger self would think about where she is now and what she would think of her career.
Rodrigo said that she thinks that her younger self is proud of where she is right now and proud that her heartbreak led to such a beautiful creation. Looking at it in this way is an incredible way to think about your heartbreak.
Performing
One of Olivia Rodrigo's fans had the question about which song the star was most looking forward to performing. Fans love to know which song the artist enjoys most and will have the most fun performing.
Rodrigo said that the song that she was most looking forward to performing was 'Brutal' and said that she thought it would be a "rager". So if you're planning on seeing Rodrigo live, look out for 'Brutal'.
Difficulties
Another question that many fans have is which song was the most difficult to write. Knowing where the artist was challenged while writing the songs on the album can appreciate the music that much more.
Rodrigo said that the song that she had the most trouble with writing 'Jealousy'. The star revealed that she wrote four verses for the song before choosing the one currently on the album.
Inspiration
The song 'Good 4 U' has been wildly popular globally and has taken off as a song being used for many videos on TikTok, but the music video is even better than the song, and fans wanted to know what inspired it.
Rodrigo revealed that cult horror movies and feminine rage inspired her 'Good 4 U' music video. She went on to add "teehee" making the comment that was quite dark seem cute and humorous.
Advice
In the same question asked about what younger Olivia would think about where she is now, Rodrigo added to the question's answer a little better by adding what advice she would give to her younger self.
Rodrigo said that she would let her younger self know that everything works out in the exact way that it is supposed to. This is an excellent piece of advice because it allows us to realize that we sometimes need to surrender to the universe's plan for us.