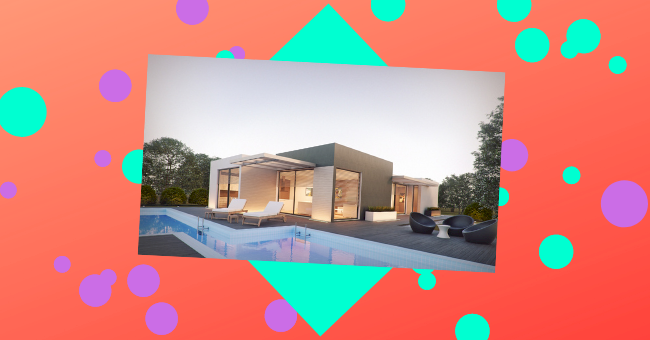 5 Tips For Home Renovations Your Architect Wished You Knew
Homes are for building families and sharing love. But renovating it can be painful, so take the advice of an architect and make it a little easier on yourself.
"Our homes should inspire us to go out into the world to do great things and then welcome us back for refreshment."
Home renovations often become a tedious and stressful job but when you set your mind to it and figure out exactly what you want, it becomes an exciting journey with a fairytale ending. Here are 5 things to consider when renovating your home:
1. Plan Your Space
Before you start demolishing walls and removing doors and windows, plan out your space. Seek the expertise of Architects and Interior designers, tell them your vision and expectations and make sure you plan out exactly what you want. If done correctly, the end result will be more to your liking and the house will be transferred into a home.
"The colors and design of a home should be a reflection of the people who live inside."
2: Spend Time Designing the Amenities
The kitchen and bathrooms are very important areas of a home. Design these with comfort and practicality in mind. These rooms don't necessarily need to be large rooms, however they do need to be carefully planned to make them easy to use and access.
Open-plan kitchens work great in smaller homes as it opens up space around it. Small bathrooms require minimal furniture and fittings to declutter the room and maximize space for movement.
3. The Master Bedroom
I don't know about you, but for me the master bedroom is one of the most important rooms in the house. This bedroom should have as little clutter as possible. The bedroom is where we retreat to when we need to relax. Clutter is a distraction and affects our minds negatively. If you can afford the luxury of a walk-in closet, make it clear to the designers that you need one. If it is an unaffordable option, invest in built-in cupboards to hide all the clutter away.
"You are either in your bed or in your shoes, so it pays to invest in both."
4. Garden
Investing in your garden is always a good idea. It is the first visual that visitors' get when walking up to your front door. Not only is it the best place to entertain guests during the summer, it is also an area to relax.
It's a great space for children to play especially if they have a puppy. Consult a local landscape architect to design it and then furnish it to your liking with your favorite patio furniture.
5. Make it Personal
If you are going to be spending a lot of money to renovate your house, make sure you make it feel like home. Furnish it with your family in mind so that they too can make the most of every nook and cranny.
Add personal photographs, your husband's collection of model cars, your daughter's favorite snuggle toys, a goal post for your son to practice his trick shots and a cozy space for your pets to lay.
"Your home should tell the story of who you are, and be a collection of what you love."
Turning a house into a home is the most satisfying project you could invest in. By following these tips, you will have a less stressful experience and a more exciting and fun journey.