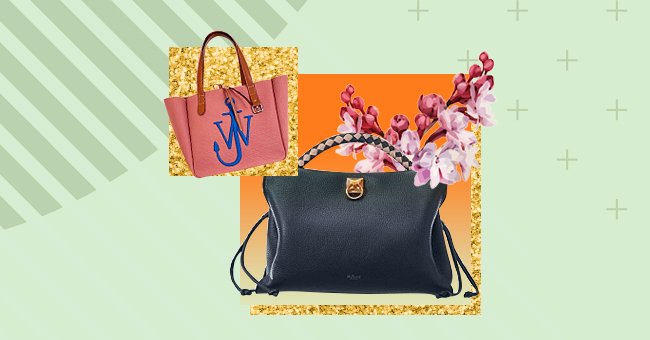 5 Tote Bags That Won't Go Out Of Style
From running errands to your nearest grocery store to stuffing essentials for your travel plans, these tote bags will totally have your back.
We all know how important it is to invest in a good tote bag. People prefer totes that come with more space and comfortable straps, but some also look for design and elegance.
There are tons of tote bag options available by some of the most renowned brands. Whether you are a fan of carryalls, grocery pouches, or travel bags, we have selected five tote bags that will match your style and functional needs alike.
1. Coming Of Age XL Gingham Brown
Coming Of Age XL Gingham Brown is your ideal everyday bag. Its patterned design is both trendy and elegant. There is loads of space for you to put in everything from your daily essentials item list.
The Coming Of Age bag is made of 100% silk and has a metal zipper for easy opening. It will fit all of your stuff and still maintain its chic look.
2. Lo & Sons Catalina Deluxe Tote
The Lo & Sons Catalina Deluxe Tote is a light-weight and versatile tote that you can use for various purposes. It is a top favorite among people who are always traveling and want a practical and functional tote.
You can use the Catalina Deluxe tote as your work bag, travel bag, exercise bag, grocery bag, and even carry it around on your short road trips and beach vacations.
3. Briggs & Riley Rhapsody Nylon Tote
The Briggs & Riley Rhapsody Nylon Tote comes with a durable design and lots of space to fit all your stuff. It is made of water-resistant nylon, so you won't have to worry if you spill your water bottle on it.
You can take this Rhapsody Nylon Tote with you wherever you go because it is comfortable to carry around and won't tire you. It also has lots of pockets, zipper closing, and extra space for your laptop.
4. Mulberry Alexa Bag
If you're wondering why your tote can't be both functional and stylish, you need not wait anymore. The Mulberry Alexa Bag is an excellent pick if you are craving a trendy tote option.
Its slouchy shape, leather body, and intricate detailing are hard to miss. It also comes with a braided top handle and a double strap closure to prevent you from losing and dropping your items.
5. JW Anderson Belt Tote
We saved the best for the last. The JW Anderson Belt Tote comes in two color variants, pink and blue. The eco-friendly tote is made with a canvas material created using recycled polyethylene terephthalate (PET) plastic bottles.
The JW Tote is both spacious and classy to take with you on all occasions. Its leather handles are easy to carry for more extended periods. It will match your needs for both function and style and will never stop trending.