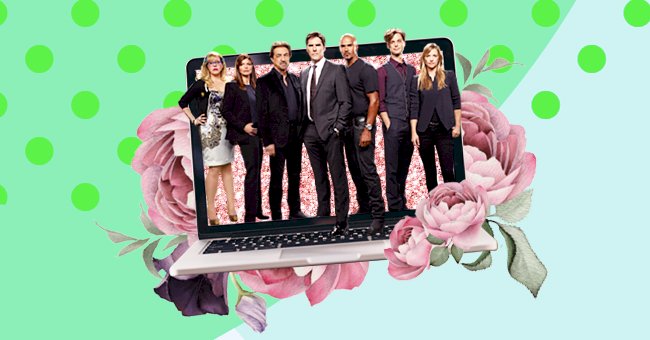 5 TV Series That Ended In 2020 That We Will Miss Immensely
We know how it feels when your favorite show comes to an end, whether you saw it coming or not. But the best thing to do is reminisce the times you binge-watched it, or perhaps get back to re-watching it.
It would be fitting to say that 2020 has been nothing less than a zombie apocalypse. When the going felt super hard, we sought refuge in movies and tv shows that indulged us in far greater pleasures and diverted our minds.
But as they say, "all good things come to an end," we had to wave goodbye to some of the most memorable tv series this year. We did all the work, so you could sit back tight and scroll down this list of all the great series that ended in 2020 that we will miss a lot.
Arrow
Behold your gloomy hearts because Arrow is gone, after having graced our screens for so eight seasons since 2012. It seemed only yesterday when we were gushing over the new vigilante in town, who quickly became a top fan-favorite.
The only relief is that our beloved couple, Oliver Queen and Felicity Smoak, found their happily ever afterlife, which everyone had been rooting for a long time. Green Arrow captivated our hearts and altered the image of CW, becoming a massive success.
Supernatural
To say that we won't be missing the most epic brother fighting duo would be an understatement. Of course, we're going crazy because even though Supernatural has been on-air since 2005 for a total of 15 seasons, we just weren't prepared for the final goodbyes.
The pandemic ruined many things this year, but nothing can be worse than our favorite shows ending so abruptly. The Supernatural's final season also suffered at the hands of covid-19, and perhaps the best way to honor its legacy is to cherish how the Winchester brothers entertained us.
Criminal Minds
And here comes another spectacular show that we bid farewell to this year. Even though this crime favorite ended after 15 seasons, we still cannot come to terms because we won't get to see Spencer Reid and Derek Morgan anymore.
For one, maybe it's a good thing that they ended Criminal Minds at a point where it had garnered incredible popularity and success. But stretching it a little would have pleased the fans for sure. But you know, there's always that option to binge-watch. Or watch Matthew Gray Gubler's awkward yet enlightening videos on YouTube.
Schitt's Creek
The one thing we've craved, and perhaps, needed the most to stay sane amid the pandemic chaos is a good dose of laughter. And to say that comedy shows like Schitt's Creek made life a little less miserable is as real as real can be.
After entertaining us for six seasons, this brilliant comic series ended with a wedding and many emotional stories to give us closure on the entire storyline. Of course, we'll miss our favorite sitcom, because the Rose family is impossible to forget.
The Good Place
Goodbyes are certainly in order, and the next in line was The Good Place, another fan-favorite sitcom series. It ran for four seasons, being first on-aired in 2016. Even though the show didn't run for much longer, a part of us just wasn't ready to wave goodbye.
The Good Place gave us the epic, sentimental season finale and quite a befitting goodbye set in the afterlife scenario. Pretty much like the series ending on its own accord, the final episode also ended with everything in place and no questions left unanswered.