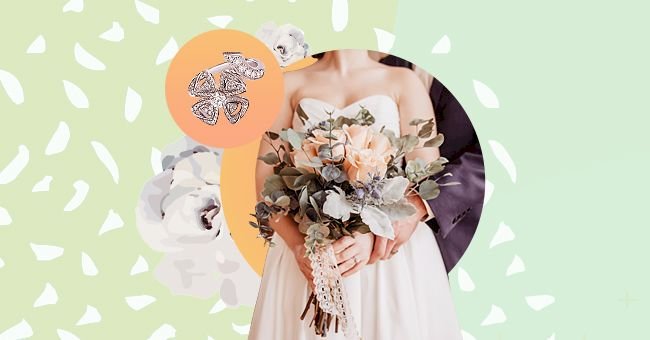 5 Unique Engagement Rings That Will Turn Heads
Ariana Grande's unique engagement ring has had people buzzing for a while now. The pearl and diamond piece is an excellent example of how engagement rings have changed for the best these days.
Engagement rings used to be all about how big and shiny the diamonds are, now it's all about creativity. Stars such as Katy Perry and Ariana Grande have showcased unique rings that inspired women everywhere.
Engagement sparklers do not have to cost an arm and a leg to be beautiful and cherished. Take a look at some unique engagement rings to shake up and inspire a change on your Pinterest boards.
Elaborate Settings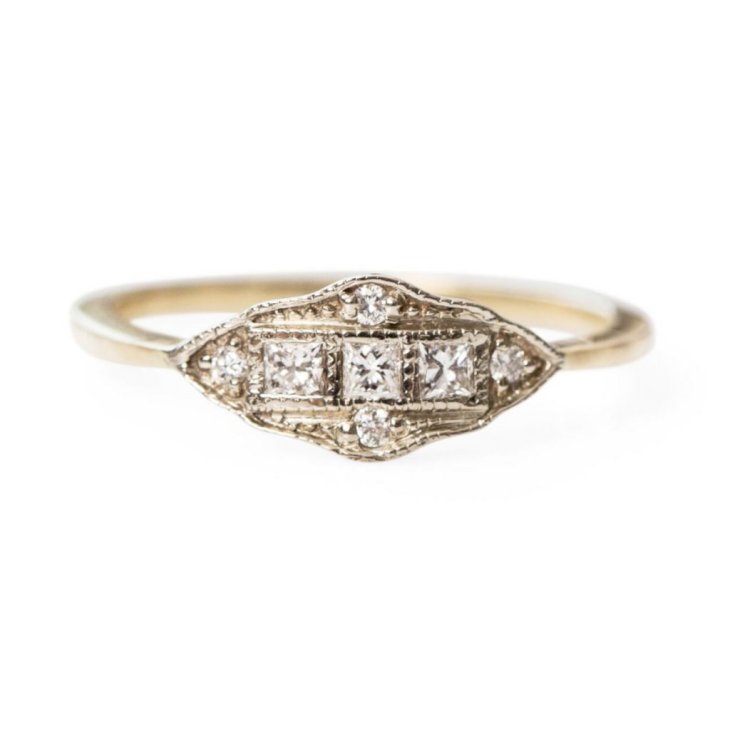 catbirdnyc.com
Engagement rings usually come with classic center stone designs decorated by smaller stones on the band. These days, stone settings can be as elaborate as you can imagine, making them truly unique.
We have seen several rings designed to look like flowers in more modern designs. Now is the time to be a bit more adventurous with stone displays like this vintage-inspired ring by Erica Weiner.
Engagement Bands
Engagement bands are the perfect way to get a two in one deal for your special day. These gorgeous designs are just as dainty as a classic engagement ring but cut the additional wedding band's cost.
Rainbow Colored Stones
The classic white diamond will never go out of style when it comes to engagement rings, and we accept that. Fortunately, those who love color can also get a classic look and a fun hue at the same time.
Jennifer Lopez's pink diamond and Princess Diana's Blue Sapphire rings prove that color is beautiful. We also adore that colorful stones give more room to showcase the new potential bride's personality.
Alternative Gems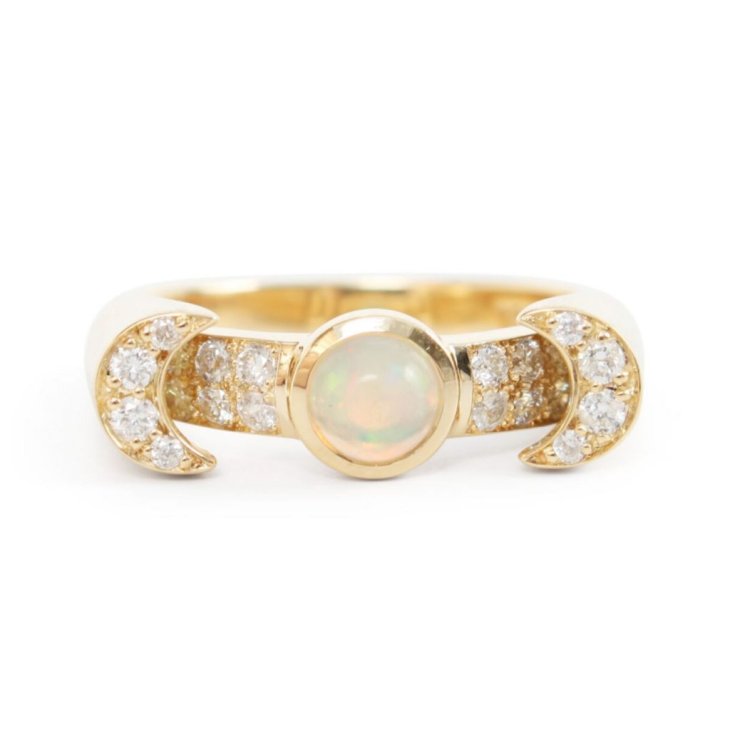 catbirdnyc.com
Diamonds are a girl's best friend, but so are pearls, rubies, opals, crystals, and moissanite. Not only would you be going for something unique with an alternative gem, but it will also be more ethical.
Unexpected Shapes
Most women dream of the emerald cut, round and cushion-cut stones on classic bands for their engagement rings. Nowadays, it's fair to expect the unexpected with the multitude of ring designs available to our disposal.
Off-center designs, pear-shaped stones, and fun sculpture-like rings are all perfect options for engagement jewels. Who wouldn't want to wear a conversation-starting engagement ring for the rest of their lives?