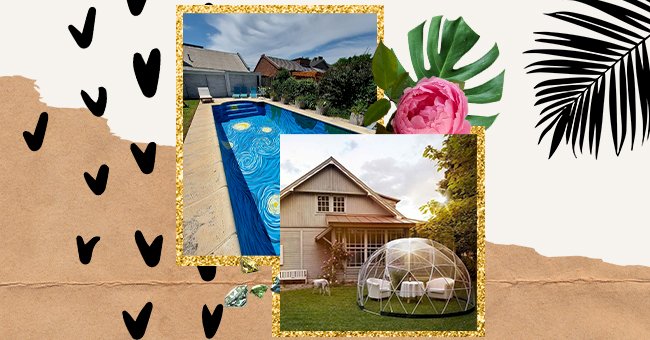 5 Unique & Eye-Catching Backyard Features
Sometimes you want your home to be an expression of yourself, and that includes the backyard. These backyard features do exactly that.
The backyard may be one of the last things you think about when renovating. However, if you've got some space to let your imagination run, then why not.
You can turn the area into an entertainment spot, start a vegetable garden or turn it into a little sanctuary. You're style and tastes are unique, so why have a generic backyard?
Vincent van Gogh Inspired
This mural insipired by Vincent van Gogh's iconic Starry Night artpiece painted on the pool floor is sheer backyard art. Very creative indeed.
Garden Igloo
Designed by Cagla Isin Alemdar, this waterproof garden Igloo is made so one could enjoy the outside during any season.
Waterfall
A waterfall fixture done elegantly. Backyard chilling with the family and friends just got a whole lot prettier, and not to mention calming thanks to the constant sound of water.
Illuminating Trees
Cherry blossoms are already beautiful (and quite the tourist attraction in Japan), but these Cherry blossoms with the trees are next level.
A Garden Fixture
Having backyard fixtures in your garden can significantly switch up the look and feel. These concrete features can be great to plant colorful flowers or herbs, considering how much direct sunlight they catch.