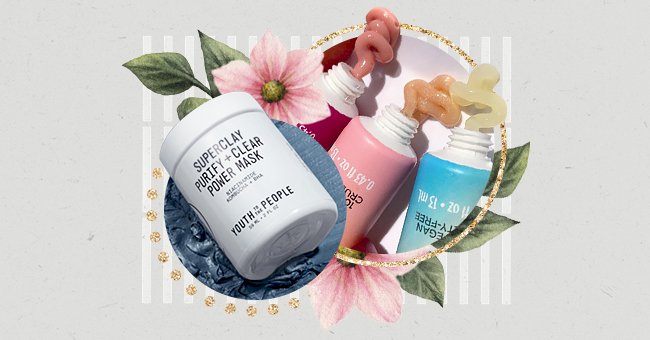 5 Vegan Beauty Brands Worth Trying At Least Once
Turning into a vegan diet and lifestyle has never been so easy. Check these five vegan beauty brands that are revolutionizing the market with their animal-friendly and cruelty-free products.
Do you know the difference between vegan and cruelty-free products? It sometimes can be confusing to see the difference between those two when a label shows these words.
When a brand makes cruelty-free claims, they're committing not to test in animals. Whereas, when a product label says 'vegan', all ingredients must not have any animal ingredient or be tested in animals. If you'd like to commit to vegan life, we've rounded up five vegan beauty brands you should try at least once.
Starface
Starface is a vegan and cruelty-free beauty brand that is all over Instagram. Their profile is filled with fun skincare routine tips, memes, and famous users like Hailey Bieber sharing their beauty routines. This Instagram star beauty brand is sold on Target and Superdrug stores.
Neighbourhood Botanicals
Neighbourhood Botanicals offers organic and natural sourced products that are packed with high-quality essential oils. The vegan brand offers five oils in the line-up product, a cleansing formula, and four face oils. The London-based company is founded and run independently.
Youth To The People
Another Instagram superstar, Youth To The People offers high-quality skin superfoods like the brand's Superclay Power Mask and Superfood Antioxidant Cleanser. The brand has a great review among customers — a minimum of 4 out of 5 — and it can be found at Sephora.
Pacifica Beauty
Pacifica has been around for 25 years and they've been committed to a vegan and cruelty-free lifestyle since they launch. From skincare to hair care and makeup, you can find almost anything you need at their website.
They even have a recycling program. They take empty and used containers into recycled new products like razors and toothbrushes that are sold on their website too!
E.L.F. Cosmetics
E.L.F. isn't only vegan but they often surprise us with innovative and excellent products. And the best of all? They come at affordable prices. The brand has recently partnered up with Jen Atkin (Ouai's founder) and launched the ' e.l.f. xx Jen Atkin' makeup line.