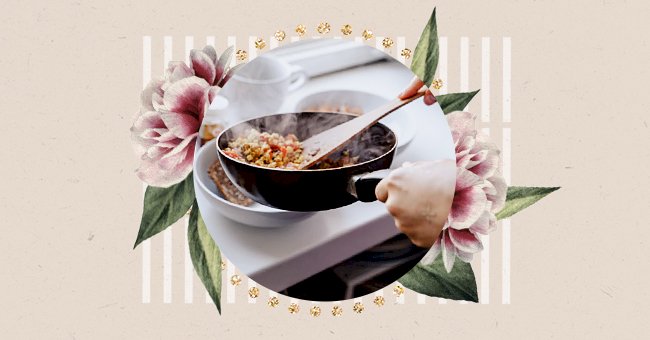 5 Vegan Recipes To Make in 5 Minutes
Have you been so busy that you can't take lunch breaks longer than 10 minutes? No worries, we've got your back. Here are five quick and easy vegan recipes in 5 minutes.
Forget about frozen meals or canned soups. You can prepare delicious, vegan-friendly, and healthy meals in 5 minutes instead of diving headfirst into the leftover pizza or cake.
If your fridge is packed with food, but the take-out menu on the counter is calling you because it's easier, it's time to stop wasting them and finally learn some easy recipes. Did we mention they're all vegan as well? You're welcome!
Vegan Burrito
Grab those veggies lying around the fridge for days and give them a purpose. Burritos are my go-to recipe when I'm lazy, tired, or in a hurry.
Be creative as you want and add spinach, kale, cilantro, lettuce to give it a nutritious green boost, and don't forget to add some protein — beans or soy sources like tempeh or tofu are good options.
Vegan Sloppy Joe
The typical American quickest dinner ever is traditionally made with grounded beef, tomatoes in a bun. But the Happy Pear brothers teach us how to veganize this classic using oyster mushroom, green lentils (cooked before going to the pan), and to make them sloppy, add a can of chopped tomatoes and finish with spices and seasonings.
Green Smoothie
Smoothies are packed with nutrients, and it gives you the energy boost you need to go throughout your busy day. We don't recommend replacing a meal with a smoothie, but it's a good breakfast alternative if you're wrapped up with work in the morning. Smoothies are an excellent pre or post-workout option too.
Easy Quinoa Salad
Quinoa salad is my go-to option when I don't want to eat a wrap. You can have it as a side salad or a take-to-work lunch. Just cook your quinoa and simply add your favorite veggies and legumes, such as chickpeas, beans, carrots, tomatoes, avocado, broccoli, and whatever you find in your fridge!
Vegan Carbonara
If your stomach is growling and you're craving something more filling than a simple salad, I recommend you try this indulgent Carbonara. Dave and Steve replace the egg yolk with soaked cashew and plant-based milk. Believe me, if you follow the recipe, you'll come back for more!