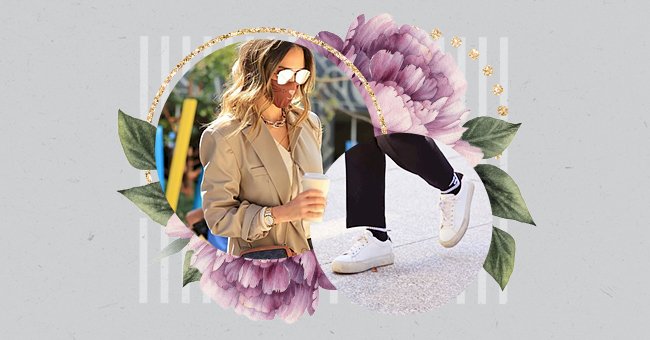 5 Ways Jessica Alba Styles Her Classic White Sneaker
When it comes to footwear, white sneakers are the go-to style that everyone reaches for any time. A pair of white sneakers can pull together any outfit, and stars like Jessica Alba take advantage of that.
It doesn't matter if you have 200 pairs of sneakers; you are guaranteed to wear your white pair numerous times. A classic pair of white sneakers go with everything from a flirty summer dress to a pair of jeans.
Jessica Alba has been spotted in the white sneaker trend for decades now and looks great every time. Scroll down to see ten fashionable ways the Honest Beauty founder styles her classic white sneakers.
Platform Sneakers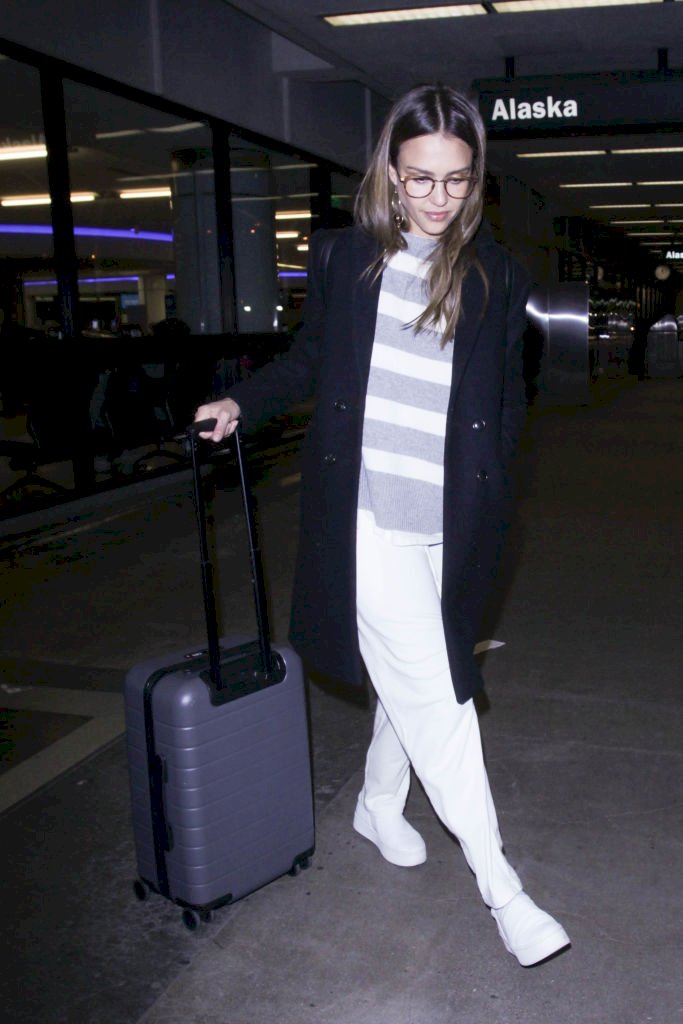 Getty Images
Photographers recently saw Jessica Alba in a pair of Vagabond platform sneakers donned with a casual mint suit. Platform sneakers are fantastic for adding a bit of height and a polished look to your outfit.
If you need an alternative to the Vagabon sneakers that Jessica wears, you can try Superga for an appealing option. One of the best things about platform sneakers is also how long they last with their thick soles.
Chunky White Sneakers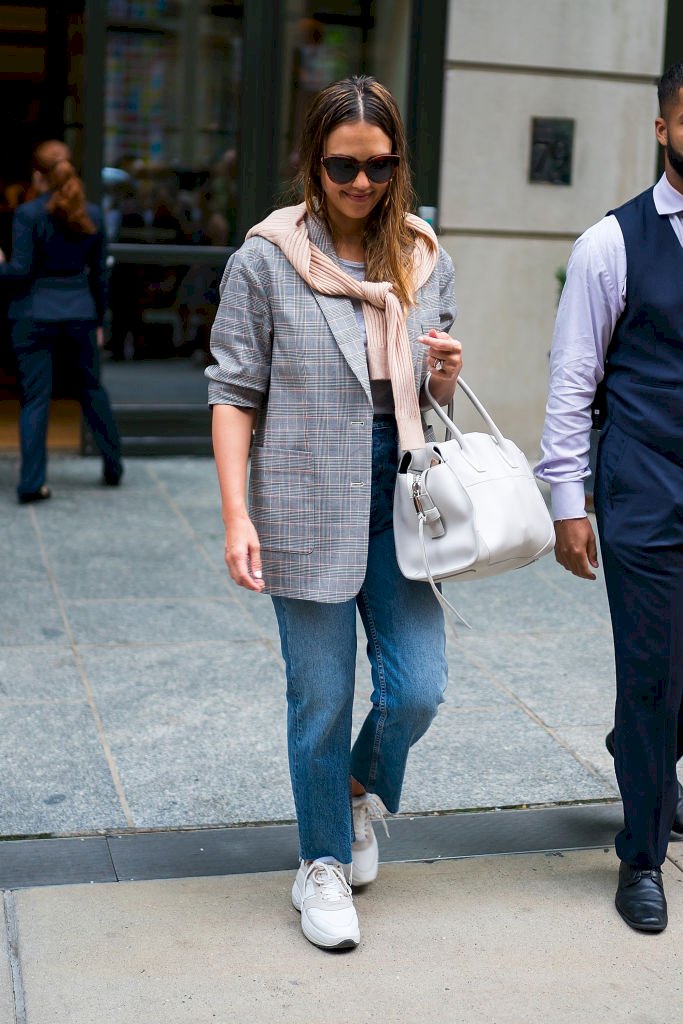 Getty Images
Athleisure and performance wear has taken over many stars' off-duty style since it is comfortable. To add to the comfort while adding a bit of style, wear your chunky white sneakers with your smart outfits as Jessica does.
Slip-On Style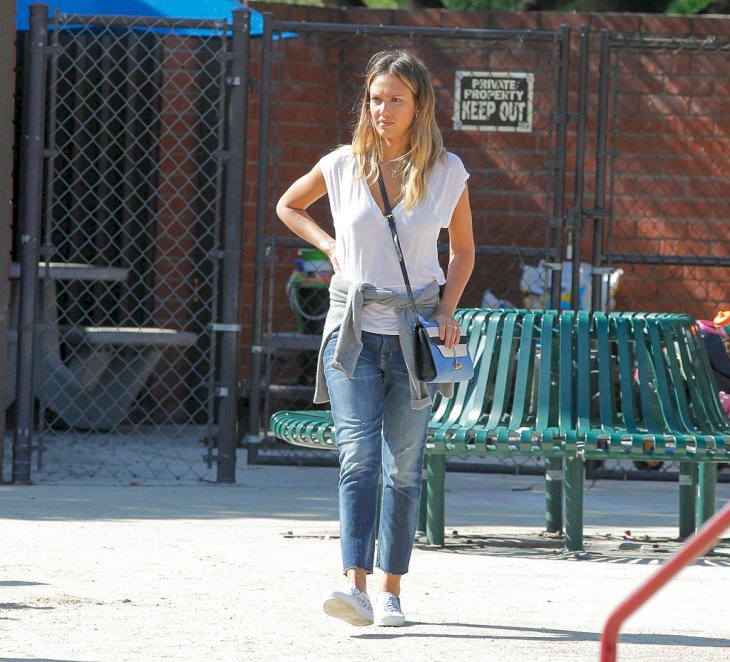 Getty Images
Slip-on sneakers are versatile and easy to wear with your casual and even formal outfits. If you want some comfort in your workwear, try a classic pair of white slip-on sneakers, which are Alba's go-to style.
Not all slip-on sneakers will make you look like a teenage skater boy, especially if you style them well. Try pairing these more casual-looking sneakers with a longline coat or jacket like Jessica to add a chic effect.
Classic Lace-Up Sneaker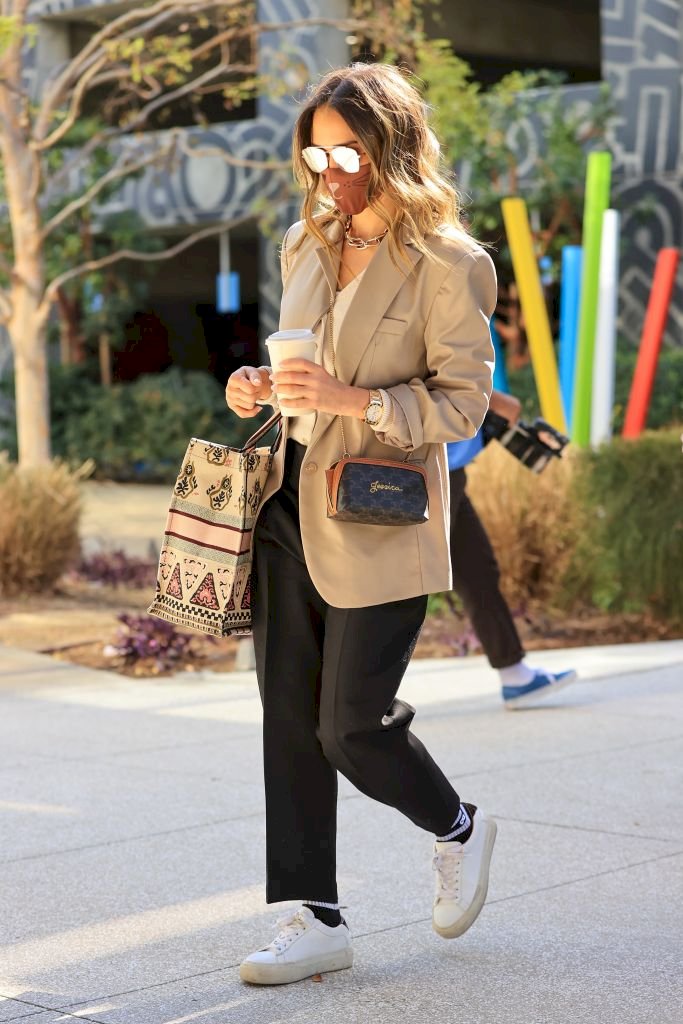 Getty Images
A classic pair of lace-up sneakers are the best investment you can make to your closet. Whether you pair them with joggers, a satin dress, formal trousers, or even a trash bag, you will look out together either way.
Wildcard Velcro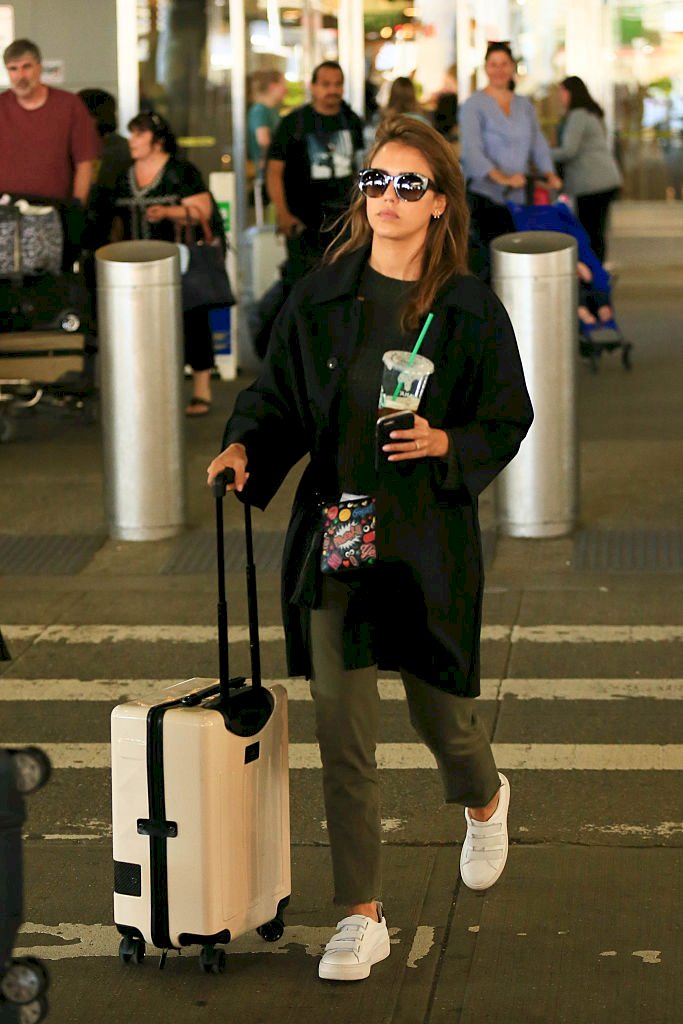 Getty Images
Shoes without shoelaces are getting all the hype after a year of sitting comfortably at home in slippers. In 2021, velcro-sealed shoes are not only made for children but mature and fashionable adults as well.
Alba wears her velcro strap sneakers with casual outfits to Starbucks runs. Make your velcro white sneaker outfit look less child-like by trying a monochromatic look to make it look more polished and chic.