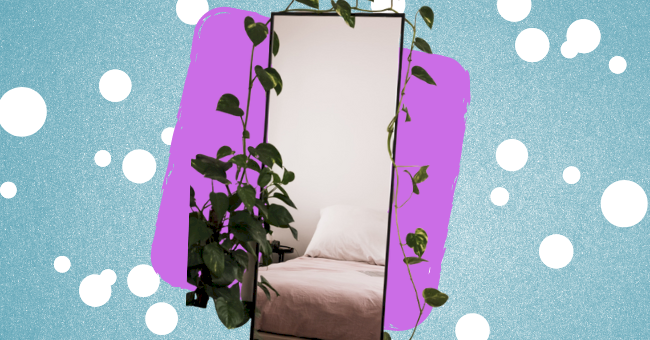 5 Ways to Spruce Up A Bedroom
They say that design won't save the world but it damn sure makes it look good. Wouldn't you agree? In our opinion, the best place to start is your bedroom.
With most of us spending all our time at home as we wait out this pandemic, sprucing up our everyday surroundings will create a fresh environment to motivate us.
Adding a fresh look to your bedroom is the best place to start and it can be achieved on a budget. Here are 5 tips on how to create a vibrant and fun bedroom:
1. Create an Accent Wall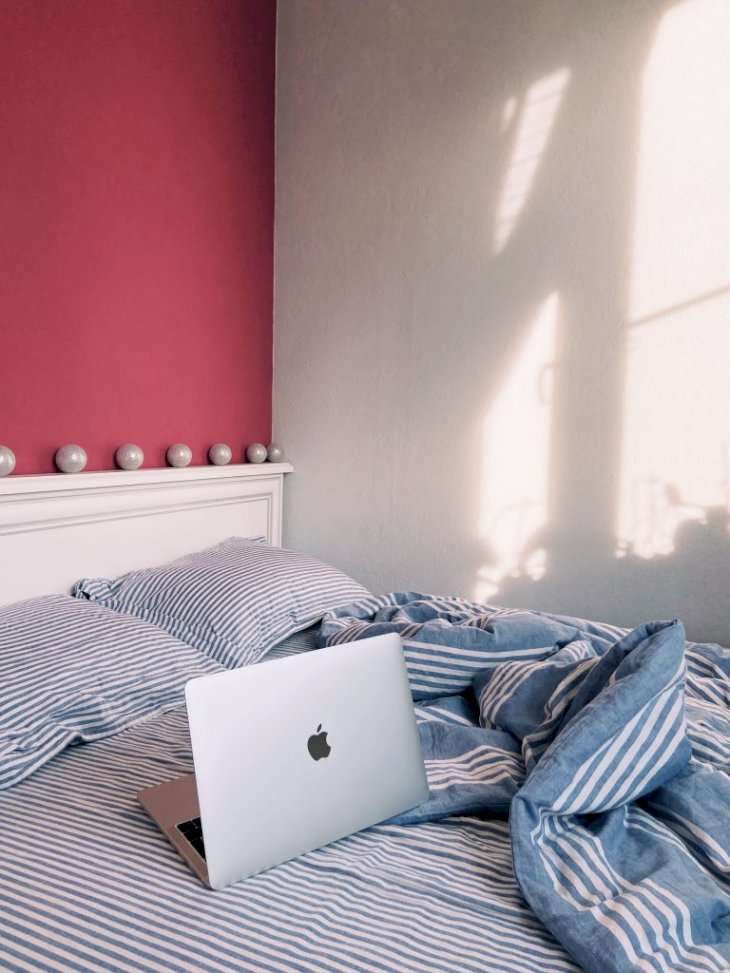 Photo by Christina Chauskina on Unsplash
Tired of the blank walls staring back at you? Grab a tub of your favourite shade of paint and get painting! The purpose of an accent wall is to add a vibrant splotch of colour to your room and inevitably liven up the space. It is also a stylish and affordable way spruce up a space as it requires less paint.
"Color is a power which directly influences the soul."
2. Scatter Cushions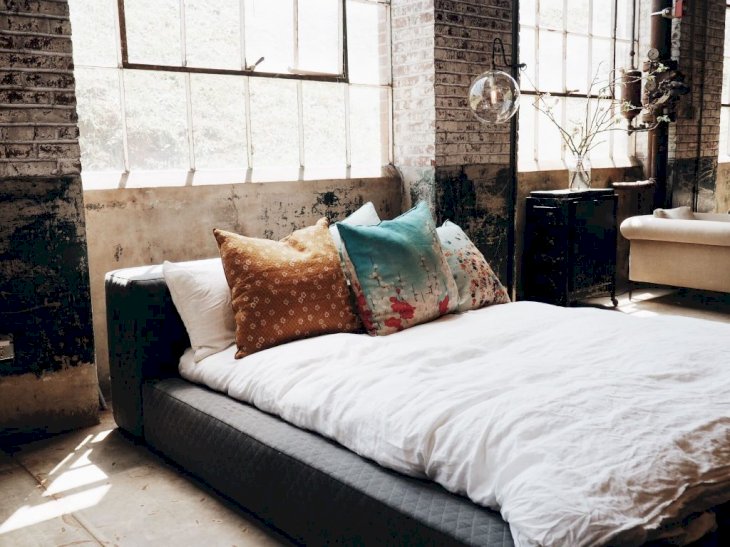 Photo by Anna Sullivan on Unsplash
When it comes to affordable décor, you can not go wrong with scatter cushions. These smaller cushions come in a variety of colors, prints, and sizes.
They add a personal touch and a drop of color to any room. Mix it up with various patterns and prints and say hello to a brighter bedroom with a hint of your personality.
3. Add Some Plants!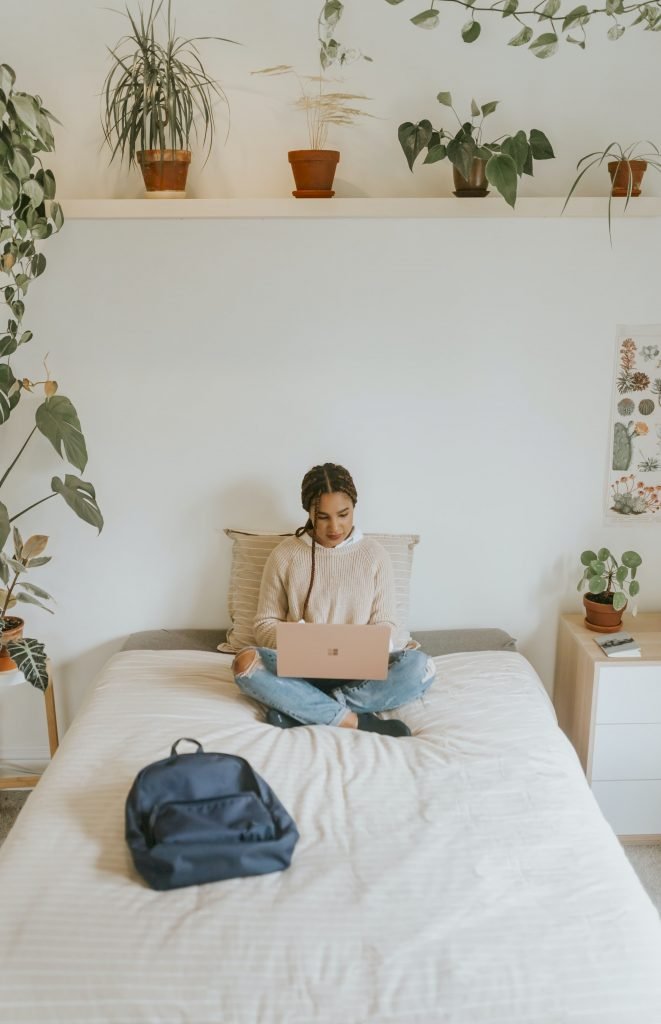 Photo by Windows on Unsplash
Need a friend? Well if you are tired of being the only living thing in your bedroom, bring the outside in with a few of your best plants. Plants add life to a space with their beauty, scents and freshness. Let's not forget that plants also use up the carbon dioxide in the room and give us fresh oxygen!
Whether you go out and buy some pretty little succulents or stick some of your garden ferns into a cute pot plant, this little extra décor will definitely bring out those pheromones. Also, it will give you someone to talk to when you need to vent away some stress.
"If I see it in nature, I know it will work in a home."
4. A Decorative Mirror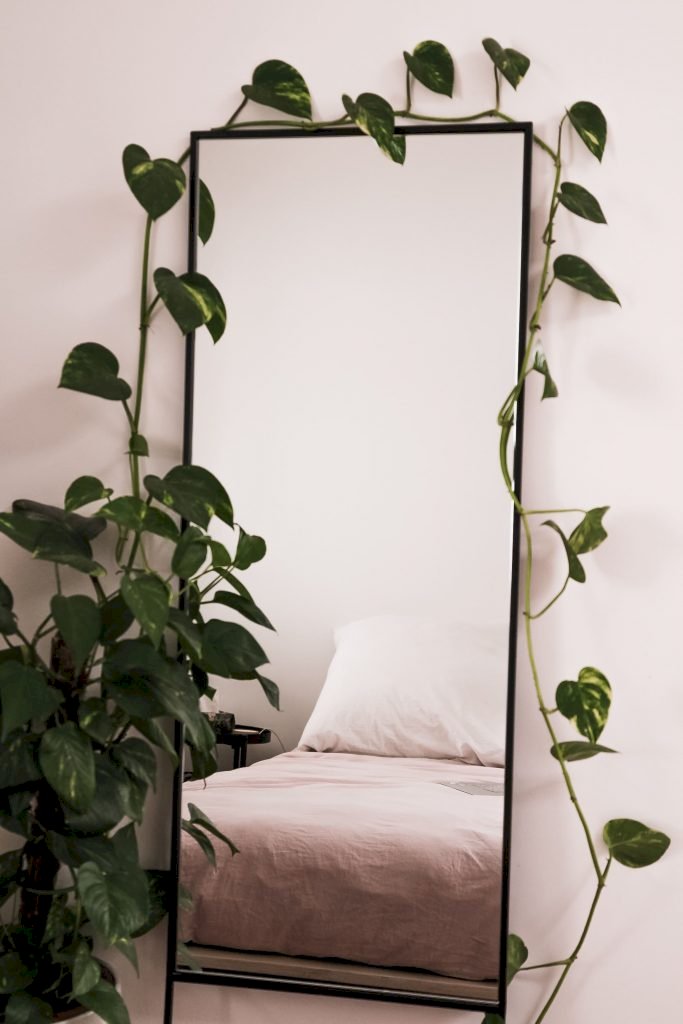 Photo by Beazy on Unsplash
Mirrors are great tools when it comes to reflecting light, both natural and artificial. The gentle dancing of light creates depth and movement within a room through various times of day.
Mirrors are also great decorative pieces as they are available in almost every shape, size, and mounting. Find one with a colorful frame to add some vibrancy or find a larger one to create an optical illusion of depth in a space. Either way, you can not go wrong!
5. Lights!
Lights play an important role in setting the mood and atmosphere of a room. Whether you opt for twinkling lights above your headboard, or a classic set of lampshades for your bedside table or an extravagant chandelier to hang in the centre of your ceiling, the type of fitting you choose will be a direct reflection of your personality and add a very personal touch to your room.
"The secret to life is to put yourself in the right lighting."
In conclusion, sprucing up your bedroom does not have to be an expensive exercise. It is all about your personality and what you love.