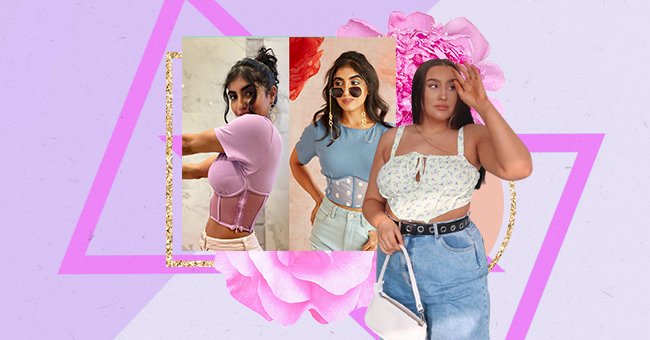 5 Ways To Style Corsets
The corset is making its comeback, and we found five fashionable and easy ways to style yours.
Corsets seem to be that piece of clothing complicated to combine with all the rest of your wardrobe, right? How can we wear a corset without looking like a lingerie model?
Because fashion is flexible (not always, though) and allows us to be creative with our looks, we still need to be careful, so we don't end up looking silly or vulgar, right? That said, we've brought you five ways to style corsets fashionably.
Corset Tee
A tee that looks like a corset or the other way round? It doesn't matter — what matters is that it looks cute and sexy at the same time. Combine a corset tee with a pair of jeans or a long skirt, and if you don't feel like showing any part of your stomach, opt for high waist jeans or trousers.
Chic Corset With Trousers
The corset brings sensuality to this look, and it makes the perfect choice for a happy hour after work. Throw a blazer on it during the day to ensure an entire office look. The neutral color palette in this look makes it timeless and adaptable for both day and night.
'90s Denim Corset
What about a '90s' denim on denim Britney Spears kinda style? Matchy-matchy looks are still trending, but if you don't fancy the overdose of denim, you can wear trousers, a skirt, or a pair of black flare jeans and a black leather jacket.
Corset With Sports Shorts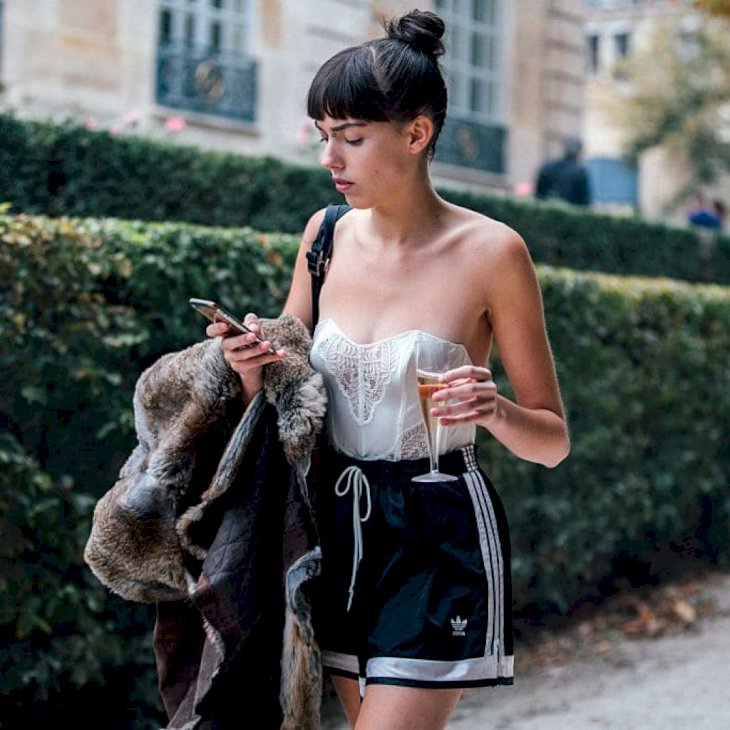 Melodie Jeng / Contributor/ Getty Images
If a model is wearing it during a Paris Fashion Week, that means you can also try, right? The model Kye Howell is wearing a white corset with sporty navy-blue Adidas shorts during day four of Paris Fashion Week during the spring/summer season. If the weather is changing, go for a denim jacket.
Corset And Dress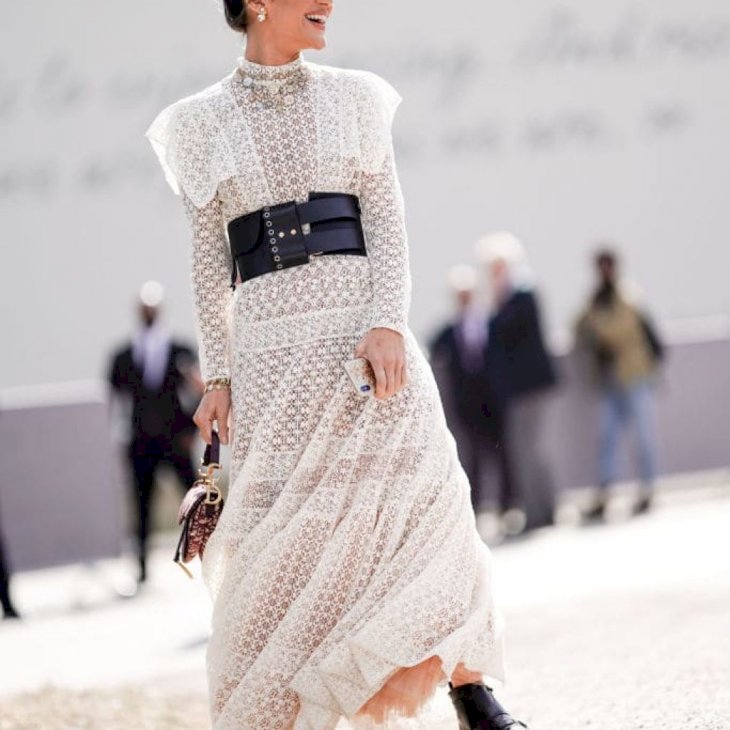 Edward Berthelot / Contributor / Getty Images
This time another Paris Fashion Week look on a stunning white lace mesh long gown with a black leather corset-style that stands out against the off-white look. This black-and-white combination can be matched with a long earring or a short necklace like Camila Coelho is wearing.