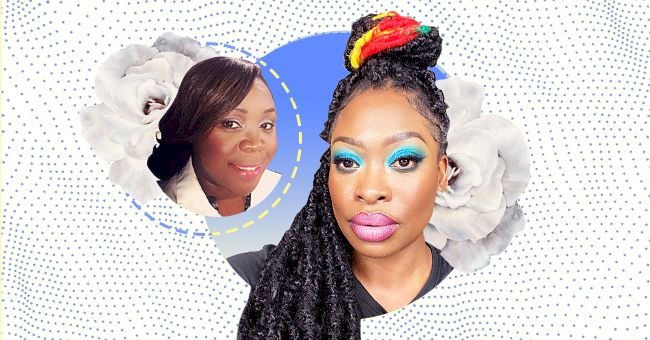 6 BIPOC Innovators Leading The Beauty Industry Into 2021
The last few years has seen a shift in the beauty industry towards inclusivity and innovation. The rise in conversations about race, identity, and representation, has seen the spotlight thrown onto BIPOC innovators across the industry as they take control and steer cosmetic companies into the right direction.
With more and more companies revamping and redesigning their product lines to be more inclusive, the calls for BIPOC professionals to step forward has increased exponentially. Finally, women of color have been given a chance to create products that they can use themselves.
From Lancôme expanding its Teint Idole Ultra Range to 40 shades to Fenty Beauty launching a truly inclusive range, there are many women of color leading the race to cosmetics for all. Here are 6 women making a noticeable difference in the industry.
Loraine R. Dowdy
The brains behind the stunning Coloured Raine Cosmetics is none other than Loraine R. Dowdy. After leaving a high powered job in the finance industry, Loraine made it her mission was to create brightly colored, high-quality products suitable for all skin tones, ages, and genders.
The brand now offers a wide range of products, including liquid lipsticks, eye shadow palettes, foundation. Loraine firmly believes that makeup should be light-hearted, fun, and easy to enjoy for everyone.
Dr. Shari Hicks-Graham
Leading changes in the hair industry is dermatologist Shari Hicks-Graham, M.D. who created LivSo. She noticed a need for hair care designed for people with textured hair who suffer from dry, itchy scalp.
The only optioned on the market were prescription and over-the-counter anti-dandruff shampoos that used harsh surfactants that damaged the hair. Thus she was inspired to create the three-step hair-care system of shampoo, conditioner, and scalp lotion to treats dry skin while still protecting and hydrating the hair.
Jihan Thompson
Another innovation ensuring women of color get the haircare they deserve is the Swivel Beauty platform. The digital platform allows women of color to find stylists in their city that treat their specific hair textures.
Jihan Thompson and her cofounder, Jennifer Lambert, were the brains behind the clever idea. Thompson explains:
"One of the first things Black women do when they move to a new city is to find someone who can work with textured hair—many stylists can't."
Stella Niinoi
Leading innovation at Estee Lauder Companies is Stella Niinoi. She is the current executive director in R&D and aims to "to make people feel seen."
For Niinoi, developing a product includes looking at research as well as everything from skin texture to how a color will appear on different skin tones. Projects she played an integral role in creating was the M.A.C Strip Down lip line that boasts "nudes for all" as well as lines for Tom Ford Beauty and Smashbox.
"I want them to know we have Black chemists, we understand where you're coming from, and we got you,"
Balanda Atis
The head of L'Oréal USA's Multicultural Beauty Lab is also a woman of color. Balanda Atis is a Black cosmetic chemist that contributes valuable research needed to help L'Oreal's move to revolutionize their shade-range.
In 2007, Atis and her team went on an international tour of 57 countries to collect data about the tonal composition of skin of color. The data even revealed that many deeper complexions also have an ultramarine blue undertone that had been overlooked for years. This allowed the team to create non-ashy deeper tones when expanding ranges for both Lancôme and L'Oréal Paris.
Cynthia Johnson
Cynthia Johnson, cosmetic chemist, strives to help smaller Black-owned brands access innovative new ingredients. To do so she founded Cindy J Cosmetics Lab.
"I have relationships with suppliers who know what the next big ingredient will be before it goes mainstream. Instead of chasing trends, I'm helping my clients—Black founders—lead."