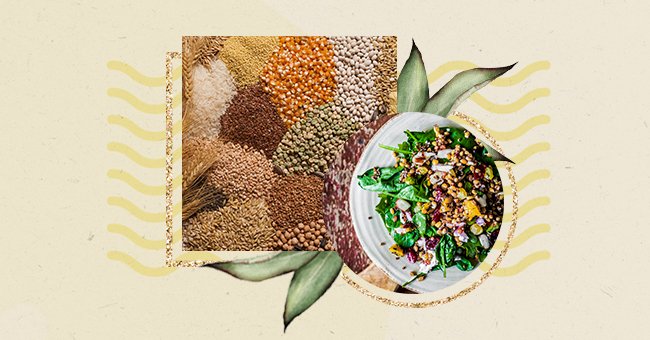 6 Grain Based Salads To Make This Summer
Now that summer is here; we're looking for meals that aren't only filling but also tasty. Salads are usually synonymous with getting your veggies in and not being anything to be intrigued by, but by adding grains into the mix you can zhuzh it up!
Adding grain to your salad can give your boring veggie salad a makeover. It adds texture and depth to your salad while also making it a wholesome meal!
Grains have great nutritional value, and they can change your salad into a meal that's really filling! Here are some wholesome grain salads you can try out this summer.
1. Black bean bulgur salad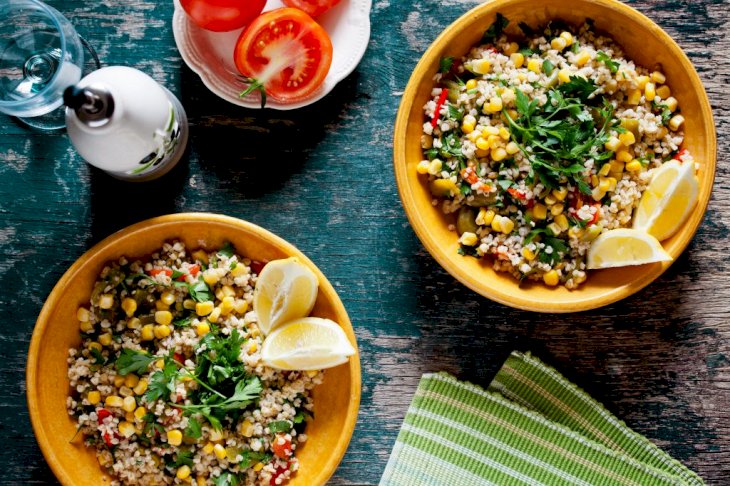 shutterstock
Bulgar wheat, also known as cracked wheat, usually comes pre-cooked, so it will cook a lot faster than other grains. Tossing it aside some corn and black beans is like creating a guilt-free enchilada bowl, so dig in and enjoy!
2. Brussel sprouts and quinoa salad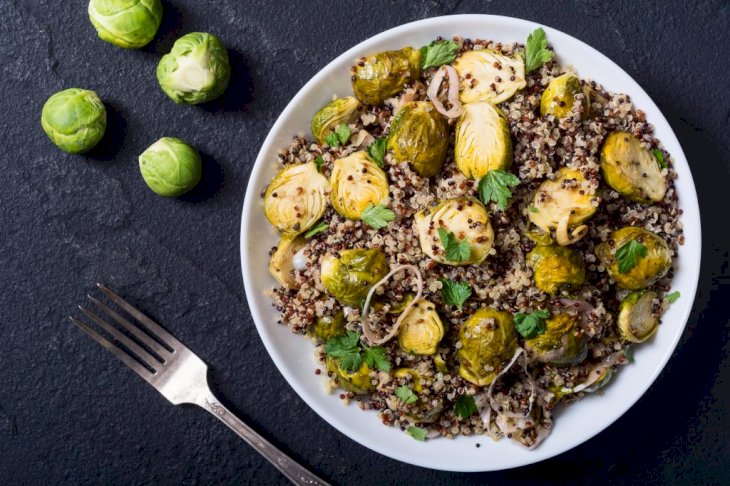 shutterstock
Brussel sprouts might not be your favorite veggie on the plate; roasting them in the oven is one way to boost their flavor! Toss them on a quinoa bed with some cranberries and dress it with a light lemon juice dressing.
3. Chickpea and farro salad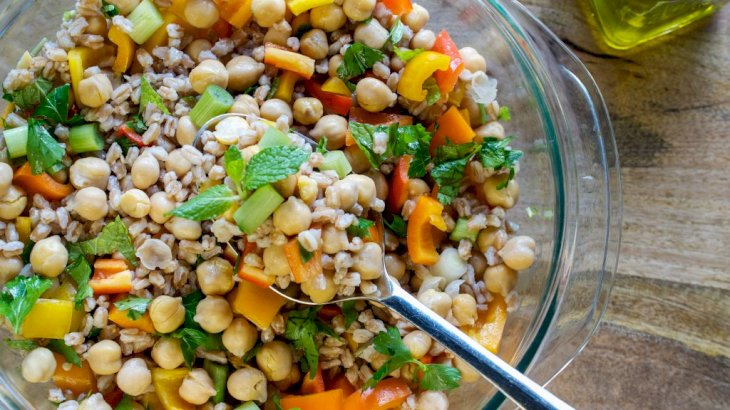 shutterstock
When it gets hot, a hot kitchen is the last place you want to set foot in. This quick farro salad is easy to make and doesn't require much heat aside from cooking the farro and squash.
The salad is packed with flavor and textures from arugula down to the farro! And if you really want to pack some flavor into it, you can toss in your favorite taco seasoning while tossing the salad together!
4. Wild rice and celery salad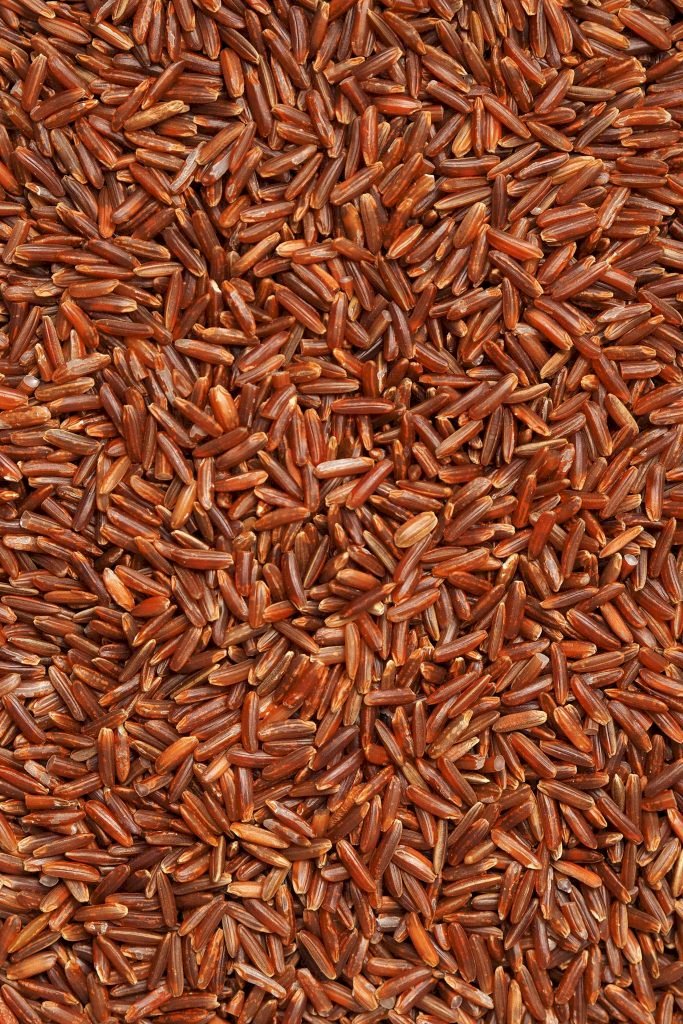 Unsplash
Wild rice adds a beautiful nutty flavor to your salad. If you're looking to make it a main meal, you can add your choice of protein to the salad or keep it as a simple side dish to a beautifully roasted turkey!
5. Superfood grain salad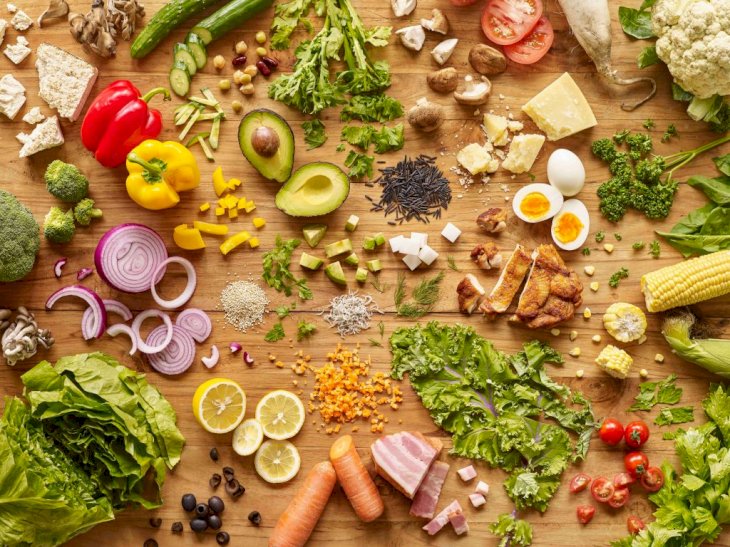 Unsplash
The superfood salad packs superfoods like avocado, egg, with quinoa to satisfy your needs! Once you're packed and ready to go, you can enjoy your super salad anywhere, just don't forget to dress it with a buttermilk herb salad.
6. Salmon and pistachio salad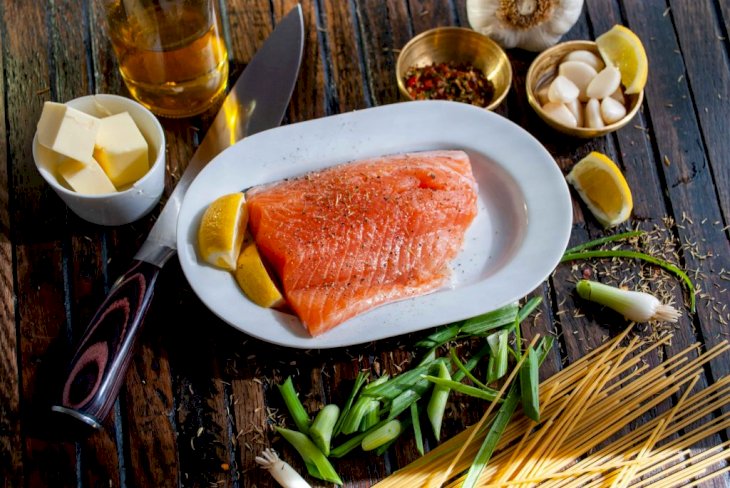 Photo by David B Townsend on Unsplash
Salmon is a superfood and is favored for its great flavor and healthy fats! If you're looking to spend a little more time on your salad, you have to try this recipe!
Both quinoa and wild rice are used in this salad, but the quinoa is fried to add some texture to your dish. Your dinner guests will certainly be impressed with how this salad looks and tastes!