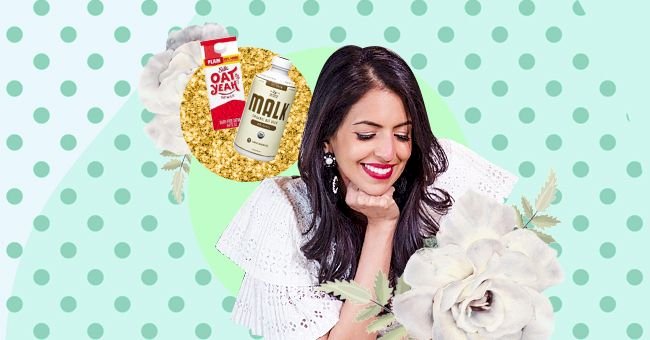 6 Healthy Food Swaps To Make According To 'Food Babe' Blogger Vani Hari
Attention to all the foodies who have been stuffing their mouths with a little bit of everything in the quarantine season. Take it from the 'Food Babe' Hari - who has some healthy advice for our regular pasta recipes, Doritos, salad dressings, and many other food items.
We have been experimenting a lot lately, whether it is our skincare and beauty routine or what we eat on a daily basis. Our kitchens have now become more than mere cooking spaces and we love to try out a different recipe quite often than before.
Vani Hari, an American author and food critic, has done a lot of research on the nutritional information of our everyday meals. Her impressive work has shed light on how our most favorite food preferences have little to no health benefits. To find out more, let's go through six healthy food swaps courtesy of Food Babe.
1.Healthy Baking Swaps
Vanilla extracts like vanilla essence, artificial food colors, non-organic cinnamon and aluminum-based baking powders are readily available in the market. Hari suggests switching to real vanilla, naturally-derived food colors, organic cinnamon and aluminum-free baking powder.
2.Granola Bar Swap
Many granola bars contain glyphosate, which has carcinogenic tendencies and can cause cancer. Non-organic oats are sprayed with harmful chemicals like weed killers; hence, it is better to switch to organic and gluten-free options.
3.Doritos Swap
Packet Doritos are fried in unhealthy oils that lead to cholesterol and other health problems. They also contain harmful dyes like MSG, so it is better to switch to healthy, home-made Doritos. You can find Food Babe's recipe for organic corn tortillas in her cookbook.
4.Healthy Oat Milk Swap
Organic oat milk is free of glyphosate residues and weedkillers, and contains very few ingredients which are super healthy.
5.Salad Dressing Swaps
When buying salad dressings, keep an eye out for soybean oil, which is high in omega-6 fatty acids and can lead to heart disease, cancer and obesity. It's best to prepare home-made dressings, or buy organic brands which use olive oil, coconut or avocado oils.
6.Healthy Pasta Swaps
Instead of buying pasta made with white flour and semolina flour, it is better to switch to options prepared from chickpeas and lentils. Hari has a delightful recipe for making zucchini noodles at home with a spiralizer.