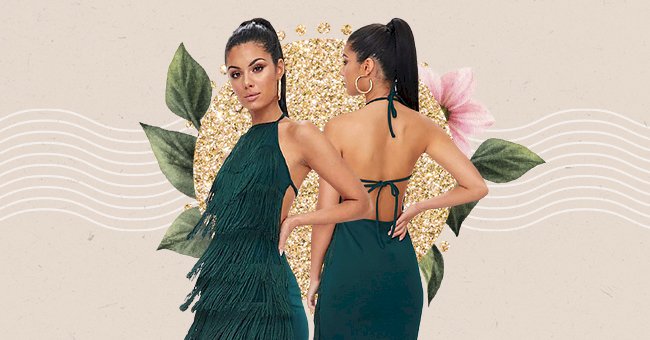 7 Alluring Dresses Perfect For Summer
We've officially entered the summer season, which means it's time to step out in style and seize the deal. So to help you upgrade your wardrobe for the sunny days ahead, here are the most sensual dresses worth trying.
It sounds so surreal that we're halfway through 2021 already. And with the warm weather at its peak, now is the perfect time to hop on road trips, indulge in beach parties, and go picnicking with your friends.
To make your job easier, we've collated a list of the most alluring summer dresses, so you're never in a fashion emergency. Whether you're a fan of straps, tassels, or figure-sculpting styles, here's everything to fit your unique style needs.
Babamoon Halterneck Bodycon Dress
Wear this mini halterneck bodycon dress to your next mini-vacation. Its deep v-neck style, striped patterns, and form-fitting structure will help you exuberate your charm. And don't forget to pair it with a chic handbag and a pair of summer sandals.
Gmeitoey Satin Mini Slip Dress
Every day can be a party with this cowl neck mini slip dress. It features spaghetti straps and a midi-length silhouette, and the sexy satin fabric is perfect for summer evenings and late-night shenanigans.
Floerns Floral Cherry Slip Dress
Don't shy away from showing your playful, flirty side with this floral cherry slip dress. It's fit for every occasion, from house-warming parties and family picnics to romantic getaways and beach adventures.
Relipop Print V Neck Wrap Dress
Your afternoon summer dress is right here, and it's none other than this print v-neck wrap dress. Furthermore, its ruffle hem style is so elegant; you'll want to live in this dress all summer. Pair with a sunhat and summer tote, and you're all set.
Romwe Mini Skater Dress
It's time to establish your "It girl" status with this mini skater dress. With a plunging neckline, open back, and bow-tie shoulder style, you'll turn heads and steal hearts wherever you go.
Allegra K Spaghetti Strap Mini Dress
We love the sensual vibe of this spaghetti strap mini dress. In addition, it comes in 14 different colors and three alluring designs, polka-dots, floral, and hearts, so there's something for everyone to fit and flatter.
L'VOW Tassels Strap Dress
Get ready to wow the crowd with this tassels strap dress, which comes in four exciting colors. Moreover, you can pair it with your favorite stilettos, and wear your hair in a high ponytail, and bring your glam game forward.