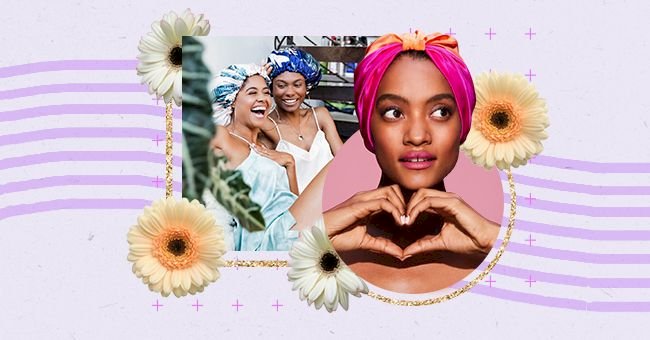 7 Best Silk and Satin Bonnets For Your Natural Hair
After going the extra mile to style your hair, your efforts would be for nothing if you transfer that product to your sheets. The last thing you want to do is ruin your pillowcase. That's where hair bonnets come in.
Bonnets are super beneficial and are super cute too. They retain the hair moisture, preserve your hairstyle, and prevent frizz, all while ensuring you have a good night's sleep. From a tight fit or adjustable bonnet, the choice is yours.
Getting a bonnet made from silk and satin is the best thing you can do for your hair. Silk and satin fabrics are gentle on the hair and seamlessly glide on it, unlike other fabrics. If you're wondering which one to pick, here are the best silk and satin bonnets for your natural hair.
Satin Sleep Cap - Blush
If you've always wanted a fancy durag, here is the chance to own one. The durag is available in blush pink and will protect your fancy styles leaving you frizz-free in the morning. Furthermore, it is easy to tie, leaving you looking stylish all night long.
Hair Wrap The Poppy
Warning, you might have a hard time letting go of this duo-toned bonnet. This beautiful bonnet is made from 100% silk and will prevent your hair from breakage while naturally conditioning it. A bonus is that it is also suitable for all hair lengths making it your go-to for a while.
St. Lucia Navy Satin Bonnet
If you love switching things up, this bonnet is for you. The bonnet is reversible with two different designs on either side. Additionally, you can say goodbye to headaches since the bonnet comes with an adjustable drawstring giving you total comfort.
Classic Diva Satin Bonnet- Black
Add some bling into your life with this bonnet. The bonnet has a diamond jewel in the center that adds some sparkle to your hair routine. Whether your hair is straight or textured, this bonnet is guaranteed to protect your hair while you sleep.
Pure Silk Turban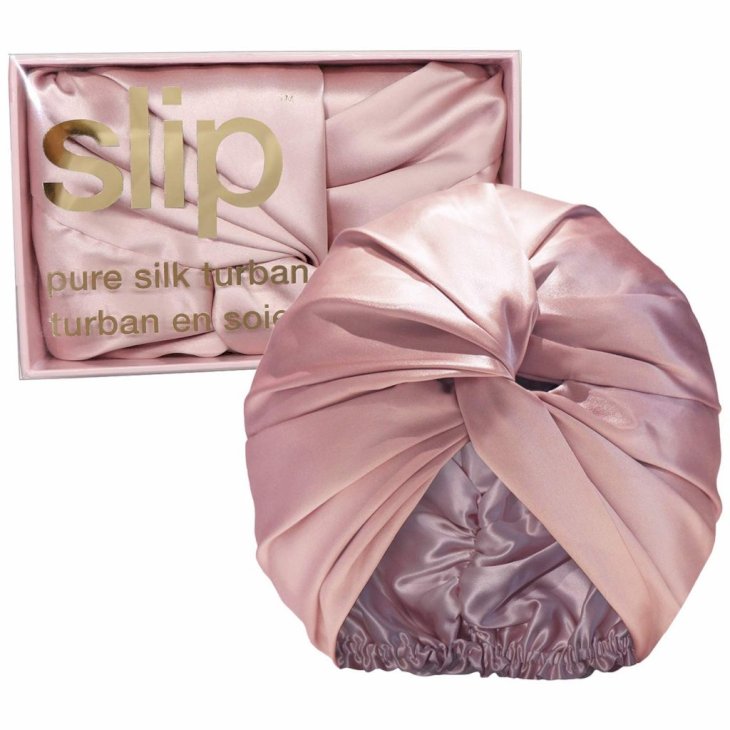 amazon.com
Live your best rich aunty vibes with this bonnet. You will no longer feel shy opening the doorbell at night with this 100% silk turban. If the pink color doesn't work for you, don't worry. You also have the option to purchase it in black. Just make sure not to use this on wet hair.
Large Silky Bonnet Satin Sleep Cap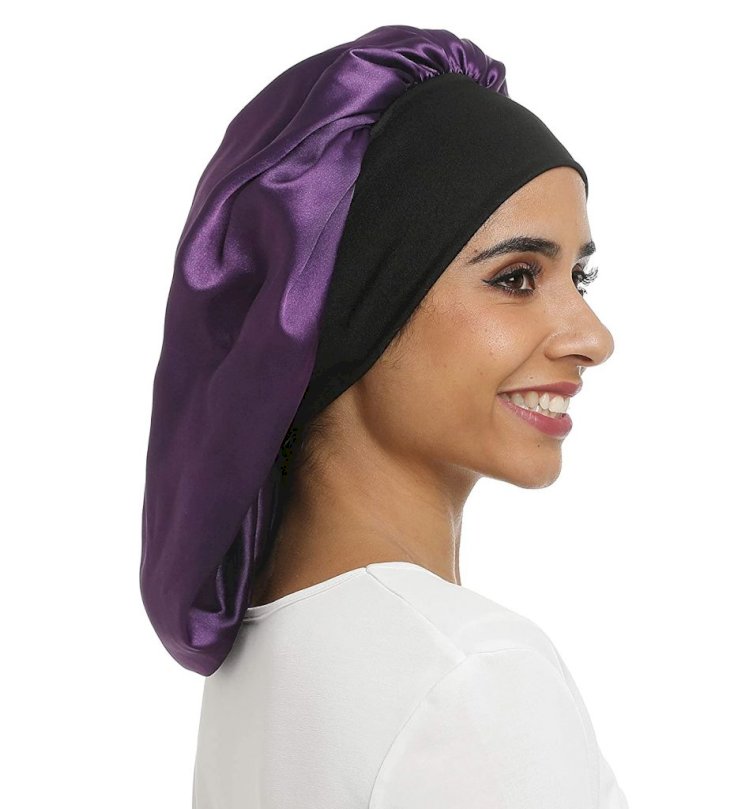 amazon.com
This bonnet is perfect because it comes as a one-size-fits-all. The large size allows you to wear it with braids, natural hair, rollers, and even hair clumps. This bonnet will preserve your hair moisture all night and can also be worn in the shower.
Black Silk Sleep Bonnet
Say goodbye to your split ends with this bonnet. Available in the gorgeous black color, the bonnet is made from heavy-duty mulberry silk with double layers. Additionally, this silk bonnet was designed with attention to detail since it also caters to the hypoallergenic.