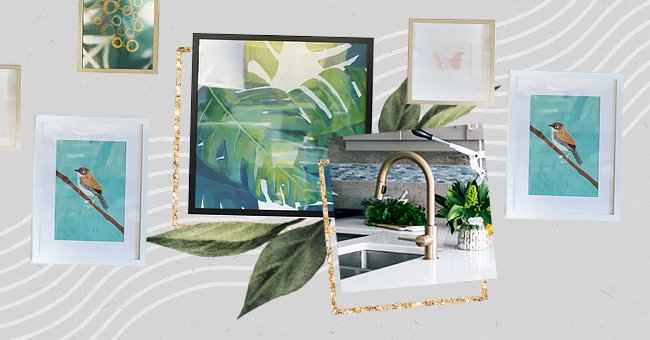 7 Budget-Friendly Ways To Refresh Your Home
Every once in a while, our space requires that much-needed touch-up to feel lively and elegant. But sometimes, budget constraints can end up limiting our options, demotivating our inner interior stylists.
Seasonal transitions are the perfect excuse to get artsy with your home decor style. You can think of your space as a canvas where you get to paint the most ethereal and vibrant designs, so your home can feel new and revamped.
While transforming the look of your home can be exhausting, it can also be the most calming experience ever. Below, we have curated a list of the most cost-effective and easy-to-implement steps you can take to turn your homes from feeling drab to fab!
Change Your Hardware
It may surprise you, but installing unique and aesthetically pleasing hardware pieces in your home can make a world of difference. You can replace your old faucets or bring in new handles and knobs for your cabins and doors, all the while staying within your budget.
Spruce Up Your Walls
The same old white wall paint can get tedious to look at, especially with all the extra time we're spending indoors. You can add life to your empty walls by installing wallpapers, trying on a new paint color, or simply adding a rich and dynamic statement wall.
Window Treatments
Windows do not merely serve as the source to let in the fresh air and natural light. They are an essential part of your room and need a little transformation to add to the overall appeal of your space.
You can upgrade your window treatments by bringing in new curtains, installing unique blinds, or blending these two elements to create the perfect hybrid effect that will instantly turn your room from boring to brilliant.
Give Your Walls An Artsy Touch
Merely changing the paint or opting for patterned walls won't enhance the appeal of your home. You have to get a little more creative, so perhaps adding wall art pieces can lift the spirit of your place and reflect your personal style and preferences.
Bring In Greenery
When in doubt, embrace green! You can never go wrong with bringing in subtle green elements to give a boost of freshness to your space. There are endless possibilities, from installing planters to hanging floral and leaf patterns all around.
But make sure these green babies receive all the tender love and care they deserve. Water them daily and help them get their natural dose of fresh air and light to stay healthy and happy.
Add A New Rug
You can switch your old and shabby-looking rugs with new ones and place them in your living room and sitting areas for a touch of warmth. Repurposing your mats is an excellent idea, so you can put them to better use, just like they've been used in the picture above to carpet the staircase.
Declutter Your Space
An overcrowded, disorganized space can never look appealing unless you decide to put things in order. Declutter your homes by getting rid of unnecessary items, using minimal furniture pieces, and repurposing where necessary.