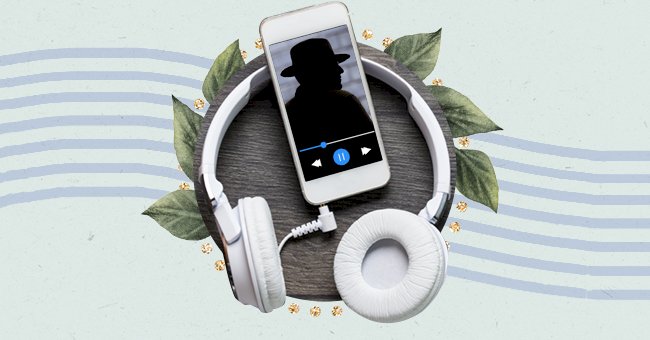 7 Chilling True-Crime Podcasts We're Hooked On
True crime podcasts are addictive. From episode to episode, you shall follow a case in meticulous detail, and even pick apart suspects' minds means being immersed into a new reality. It's not hard to see why.
Due to the success of podcasts like Serial, the true-crime genre has opened up a new world of crime reporting. However, putting unethical podcasts aside, many podcasts use various formats and subgenres to tell the story in the best way possible.
There is much to learn from true crime, be it the justice system or social ills. True crime podcasts go past the splashy headlines to have you inform your conclusions. This is especially true in cold cases. If you are looking to listen to a new perspective on a crime, start with these seven true crime podcasts this weekend.
Up and Vanished
This podcast was created to shine a light on cases that fall under the radar. The podcast currently only has two seasons. The first delves into the disappearance of a Georgia town beauty queen, Tara Grinstead.
In each episode, reporter Payne Lindsey relays his determination to solve the case. He even ends up under the house where the body was presumably buried. However, thanks to the podcast, the murder was revisited, and justice prevailed.
Son of a Hitman
So, Woody Harrelson's father was a hitman? Blink twice if you're still with us. That's right, the legendary actor's father, Charles, is the main focus of the entire ten-episode podcast from Jason Cavanagh.
Due to the nature of the case, there was a lot of fan fiction. However, Cavanagh aim's to separate fantasy from reality by securing interviews with the family for their version of events. After listening to the episodes, you will be left eye open on different matters of events.
Believed
What would you do if you believed your family member was a murderer? This is the type of question sisters Rasha Pecoraro and Yvette Gentile look into. Their great grandfather George Hodel was widely believed to be responsible for the death of Elizabeth Short.
The infamous case was brutal and remained one of the most terrifying unsolved murders in America. However, what is you may find even more shocking are the chilling family secrets that come to light.
My Favorite Murder
This podcast is so popular; it has a loyal fanbase that calls itself Murderinos. The podcast was created by the hilarious Kilgariff and Georgia Hardstark, who have one important rule: Stay sexy and don't get murdered.
The duo examines different cold cases in each episode and the circumstances behind them. From discussing under-the-radar cases to famous ones, nothing is out of topic. However, if you dislike irreverence on serious issues, you might want to pass this one.
And That's Why We Drink
There is a reason why this podcast has been downloaded millions of times and counting. Unlike some of the others on this list, it touches on crime and the paranormal. Simply put, it's the best of both worlds.
The podcast is hosted by friends Em Schulz and Christine Schiefer. Get ready because listening to this podcast will leave you feeling very confused, for on, And That's Why We Drink, reality is stranger than fiction.
Serial
This list would be incomplete without this viral podcast. Serial first made headlines in 2014 due to the case of Adnan Syed. Their deep analysis of the case gave way to discussing flawed investigations.
The podcast also has two other seasons analyzing the shocking capture of a US Army soldier in war-torn lands and the impact of the case in Ohio. narrated by Sarah Koenig's there's no denying that Serial's reporting style is influential
Bear Brook
Despite numerous parties trying to solve this case for over twenty years, Bear Brook analyzes a complicated issue in a clear and straightforward manner. The case centers around a serial killer who buried four unidentified bodies in barrels.
The podcast has brought renewed interest into the case. Using the latest in geology, the victims finally found justice as the culprit was eventually arrested in 2018. As a result, many cold cases were also solved due to the arrest.