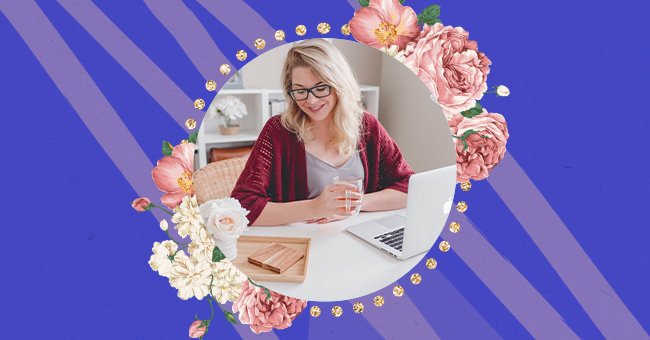 7 Essential Items Remote Workers Need
If you work from home, you know that a tidy, clean, and clear office table makes a whole difference. But it goes beyond that. We've rounded up the 7 essentials all remote workers need.
Whether you're temporarily working from home or you're going to be on the remote working regimen for a while, you know the importance some things are to your productivity.
A comfortable chair, a proper office environment, the right room temperature are just some items on the checklist. As a full-time worker, I've brought you the 7 things you must have to make your work-from-home life easier.
Vitruvi Essential Oil Difuser
Essential oils are powerful healing tools and they help you to relieve stress. Placing an essential oil diffuser next to your computer might help you to feel more relaxed and focused.
The Vitruvi essential oil diffuser refreshes your home with your favorite scent while looking great as home decor. The best oils for stress relief are lavender, lemongrass, bergamot, and orange.
Caroo/Snack Nation Snack Box
Health should be our priority #1 because we can't function properly without a healthy body and mind, so pay attention to what you eat.
Staying healthy while working from home can be quite challenging, so why not make your life easier and order a snack box with healthy snacks?
LapGap Lap Desk
Sometimes, I like to work a couple of hours from my couch and take a break from my desk. If you like doing the same, you might need a lap desk.
This is the perfect option for those looking for a laptop table -- it works perfectly as a lap desk as well. This lap desk includes a mobile holder, a great feature while on conference calls and videos.
Bose Noise Canceling Headphones
With a unique line of 'Working from Home' headphones, the #1 brand for noise-canceling headphones, Bose will help you get some work done and stay focused.
"Best wireless headphones for working at home in 2020.", according to Cnet. These headphones feature a revolutionary microphone system that cancels the noise around so both you and your caller can hear everything perfectly clear.
Takeya Water Bottle
Keep yourself hydrated. Having a water bottle next to your computer makes it easier to do that—this 40oz. A Stainless-steel water bottle keeps ice-cold water for 24 hours.
This BPA-free bottle features a sweat-free double-wall design and wide mouth to fit ice and a removable silicone bumper that minimizes dents and dings.
Everlasting Comfort Lumbar Support
If you don't have an office chair and don't want to buy one or want to work from your kitchen table, it might be a good idea to give your lumbar some support.
This lumbar support pillow is made of memory foam that improves posture and alleviates pain associated with long periods of sitting.
Productive Planner
As much as I love productivity apps and Google Calendar, I'm an old fashion girl and I work better if I have my to-do list and goals written down on paper.
The Productive Planner is an elegant solution for paper lovers who feel like it's time to upgrade the old notepad and become more focused and productive.