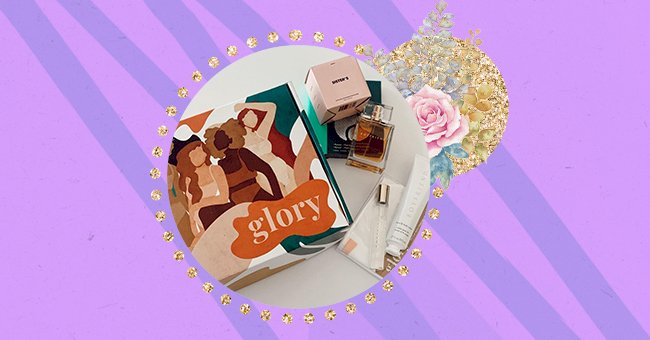 7 Gift Ideas For Different Types Of Moms
If you run out of ideas and your mom can't stand another card paired with flowers with the same old "Happy Mother's Day!" wishes, surprise your mom with a friendly and different gift this year.
If you have already gifted your mom with classical Mother's day gifts such as chocolate, flowers, fancy tea, framed family photos, there's a point you run out of ideas.
This year you don't need to fall back into the old & boring gifts. What about something cool that she'll actually enjoy? "But with what?" you might think. Well, think about her personality, hobbies, and tastes. We've rounded up seven gift ideas for different types of moms. From the sporty to the beauty enthusiastic moms, we've got your back!
Beauty Subscription Box to The Beauty Enthusiastic Mom
If your mom is a beauty enthusiast, this subscription might be the perfect gift for her. This box from the brand Glory is a mix of luxury, cruelty-free, and non-toxic skincare products. Everything she needs for glowy skin delivered monthly to her doorstep.
Coffee Box for Coffee Lovers
Bean Box Coffee offers both subscription boxes and gift boxes. For moms who are crazy about coffee, supplying them with fresh gourmet roasted coffee with the "World Coffee Tour Box" is the ultimate thing. The box comes with 16 gourmet coffee samples, tasting notes, brewing tips, and much more.
Foodie Moms
These California-made blended virgin olive oils and balsamic vinegar bottles will go straight to your mom's kitchen decor after she quickly empties the bottles. The glasses are all UV-coated to protect the bottle's content with artist-designed labels.
Essential Oil Diffuser for Aromatic Homes
This oil diffuser will give off beautiful scents to your mom's home while being a nice piece of decor. They run every 4 to 8 hours, have cordless technology, which means you can move them around the house and charge as needed. Essential oils diffusers are used for relaxation and can improve night's sleep.
Kitchen Appliances to Chef Moms
What about sleek, high-quality, designed-look kitchen appliances? Drew Berrymore's new line with Walmart debuted a number of fancies and sturdy kitchenware and devices such as bread baker, coffee machine, and toaster. Check their website for more.
Peloton Bike For Fitness Enthusiasts
Bring the gym to your mom's home, gift her with a bike or a treadmill, and take her fitness routine to the next level. Peloton offers streamed-live and on-demand workouts that come with their equipment. Their bikes and treadmills come with a large screen allowing your mom to follow up with thousands of classes available.
Well-being Box for Wellness Enthusiasts
Your mom won't resist this beauty box. Handmade and fresh products -- cucumber, fresh lemon, and avocado are just some of the ingredients added to this Lush's piece of wellness. Lush is vegan and mostly works with fresh ingredients. A dreamy beauty treats to a beloved mom.