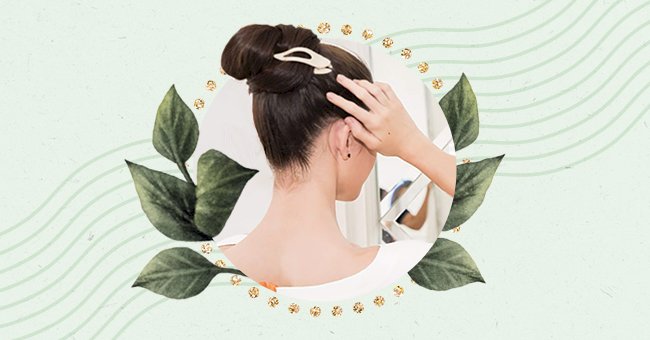 7 Hair Clips To Try For Thick Hair
Styling your thick hair strands is a daunting task. From breaking hair ties and hair bands to settling for less durable clips, making your hair look tidy and nicely done can sometimes take forever.
While there's no doubting the power of a classic ponytail, sometimes we just want to explore more options. For instance, when you're working in the kitchen or simply trying to beat the summer heat, wearing your hair in a clip seems like a much more probable solution.
However, the plastic, flimsy hair clips we're familiar with don't last us much longer, clawing our hair in all the wrong places, which can lead to damage and discomfort. So we're here to help you find the best hair clips in the market (yes, they do exist). Bonus: they will be super light on your pocket!
RC Roche Ornament French Concord Curved Hair Clip (6-Pack)
You can now style your hair with these lightweight and sturdy hair clips, which come in black, brown, pastel, and other color combos. They feature an interlocking teeth design that gently claws the hair, holding it away from your face into an elegant updo.
VinBee Large Metal Hair Claw Clips (3-Pack)
These stylish metal claw clips come in three colors: silver, gold, and rose. Their elegant design and durable alloy make will allow them to hold your thick tresses in place for as long as you like.
Aileam Banana Clips (2-Pack)
Wear your hair much more comfortably with these classic banana hair clips. These tortoiseshell barrettes feature a french design, which will help you flatter the crowd with your elegantly embellished hair.
Kitsch XL Snap Hair Clips (2-Pack)
These metal snap hair clips are a massive throwback to our school days, and some of us are still not over their charm (myself included). However, these Kitsch barrettes are extra-large, so they can fit all your unruly hair strands without snapping open.
Camila Paris Octopus Clip
Do not underestimate the clawing power of a classic octopus clip! This one is large and wide enough to securely grip your buns and hair knots without tugging or pulling your hair strands or irritating your scalp.
DEATTI Hair Claw Clips (3-Pack)
If you can't decide what to buy, opting for a jaw clip will be a safe choice. Its classic feel and gemstone-encrusted design are perfect for any occasion, letting you balance both glamour and elegance.
HairZing Banana Clip
Your curly, coily hair will thank you for this banana hair clip. Its frictionless teeth will hold your kinks in place without affecting your curl pattern. Moreover, you can choose from two different sizes and 15 different color combinations.