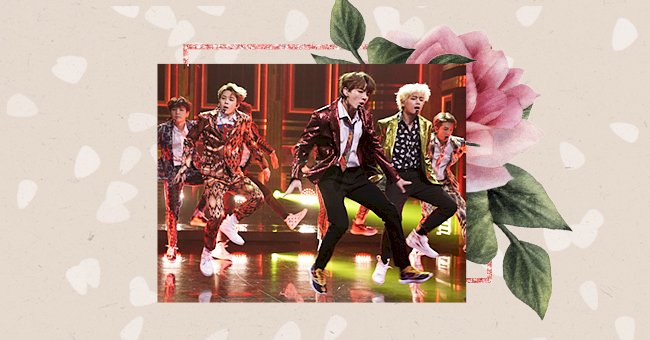 7 K-Pop Songs To Add To Your Gym Playlists
If you wish to update your workout playlist, the time has come. These top seven K-Pop songs will help you work up a sweat!
Listening to uplifting music can make a difference in your workout routine. Several studies and researches have already proved that motivational music can enhance physical performance.
We feel inspired to run or pedal along with the song's beat in a steady and strong beat. That said, K-Pop might be the perfect fuel you need that will make you want to literally workout. We've rounded up the 7 K-Pop songs you must add to your gym playlist today!
Bang Bang Bang – Big Bang (2015)
Starting with this iconic banger! If you intend to get your juices flowing and adrenaline picking sky high, this song should definitely be on your gym playlist.
What else can make you run or pedal that extra mile than a chaotic, heavy EDM classic? Better to pair this song with your HIIT or cardio routine.
Idol - BTS (2018)
We know, when it comes to BTS there's no in between – you either love it or hate it. Apart from your feelings, we can't deny the popularity they gained.
Get ready to break a sweat with this version during your workout (yeah, there are two) because I'm sure you have already heard it somewhere.
Crazy – 4Minute (2015)
Forget about cute and sweet K-Pop singers you most likely are used to. The girls from 4Minute are far from it.
If you're looking for a song to get yourself all fired up, this song is a K-Pop masterpiece breaking stereotypes with their music in the K-Pop industry.
Eclipse – Moonbyul (2020)
Moonbyul is the main rapper of the girl group Mamamoo, famous for their pristine vocals and fun-loving image. But in her solo track, Mamamoo performs in her unique and empowering way, packed in an exciting rhythm.
Danger – Super Junior D&E (2019)
Donghae was tired of performing alone during concerts, so he decided to pair with Eunhyukand and form D&E.
This song will make you want to run a marathon, D&E previous albums and add some of the most empowering songs to your playlist.
Born Hater – Epik High ft. Beenzino, Verbal Jint, B.I, MINO, BOBBY (2014)
Yes, we have classics too! Epik High has so many western influences that it feels like you're listening to a typical American hip-hop group.
This song is about dealing with haters in an epic collaboration with Beenzino, Verbal Jint, B.I, MINO, and BOBBY, 'Born Hater' is one of the bests for a workout.
Beenzino - Life in Color (2016)
Beenzino is constantly producing great songs, and 'Life in Color' is no different. Seen as a non-mainstream artist and rapper, this song is another masterpiece. This production won't make you stop and don't forget to watch the color video production!
Nillili Mambo – Block B (2012)
Considered another underground artist like Beenzino, Nillili Mambo is another preciousness of rap who produces amazing songs. This one is definitely a fun, moderately-paced beat that's perfect for running on the treadmill or cycle for long miles.