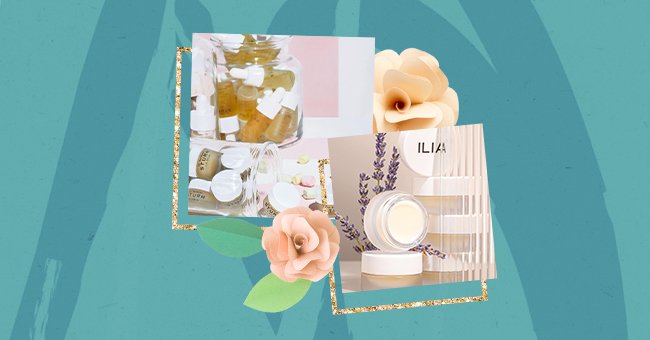 8 Best Sustainable Lip Balms For Chapped Lips
Do you know what ingredients are in your lip balm? We aren't talking about toxins. We are referring to the source of the ingredients that make our trusty lip balm what it is. With consumers taking a closer look at their cosmetics, the beauty industry is getting increasingly green.
In comes 'clean' lip balms. These lip balms often feature natural ingredients and are unbeatable in terms of price and accessibility. Plus, they won't interrupt your current beauty routine, only enhance it. Moreover, makers of sustainable lip balms are pretty transparent about their ingredients.
Doesn't it just feel right when you're aware of the ingredients you're slathering on your lips? Therefore, sweat no more and give your lips a proper moisturizing treatment with nourishing and clean ingredients. Toss aside your regular old balm and make the switch with these eight sustainable lip balms.
Kosas Kosasport LipFuel Hyaluronic Lip Balm
We love this lip balm for its Instagrammable design and the various lip tints available. The Kosas lip balm is formulated with hyaluronic acid and konjac root to leave your lips looking hydrated and smooth while creating a barrier between your lips and the environment.
Olio E Osso Balm
Olio E Osso Balm comes with a functional design that makes application easy. The balm provides a slight tint without looking like you're wearing lipstick. However, it isn't too sheer; thus, your makeup no-makeup look will appear more polished. It also comes with tons of flattering pigments for all skin tones to try.
Doctor Rogers - Natural Restore Lip Balm
This lip balm doesn't have that sticky and gooey feeling left by most balms on the market. Its all-natural formulation removes the fuss as it contains only three ingredients: castor oil, candelilla wax, and castor wax, which do wonders on chapped and dry lips.
Bite Beauty Agave+ Daytime Vegan Lip Balm
If you're looking for a vegan lip balm, this balm from Bite Beauty will do the trick. The balm is formulated with plant-based ingredients and excludes beeswax commonly found in other natural non-vegan balms.
Truth (Pink Yarrow Cocoa) Lip Whip
Moringa oil and cocoa butter are a few of the ingredients used to make this gorgeous balm. Also, apart from the fantastic all-natural ingredients used to give your lips maximum benefits, you will be left with a stunning lip tint.
Ilia Lip Wrap Hydrating Mask
It's no secret your lips will feel softer and smoother after using this mask. It's designed with the papaya enzyme to gently exfoliate them, mango butter, and hyaluronic acid, to mention a few. Also, it is best used before bed or as soon as you wake up.
Dr. Barbara Sturm Lip Balm
No matter the season or environment, this lip balm will ensure your lips remain moisturized and supple. This is thanks to the shea butter, avocado, vitamin E, and coconut oil to hydrate your lips. Also, don't be afraid to use it on your cheekbones and eyelids for an excellent highlight.
Grown Alchemist Lip Balm - Vanilla & Watermelon
We love it when a cosmetic product looks luxe and is super functional too. This balm by Grown Alchemist does precisely that. It includes watermelon extract, fatty acids, and antioxidants to keep your lips looking healthy and hydrated all year long.