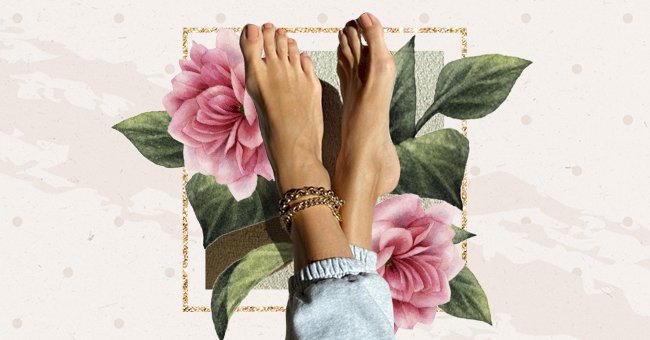 8 Pedicure Ideas For A Sandal Ready Summer
Summertime is finally here, which means it's time to swap out our sneakers for sandals. Our toes have been packed away for months but finally, have their chance to shine, so the next step is a pedicure.
Sun's out, toes out, and that means it's time to make our pedicure appointments. There is nothing that can make one step out in their summery sandals more confidently than a fresh and beautiful pedicure.
However, many of us are out of ideas for our pedicures because it's been a while since salons have been open. If you are one of the many who need some ideas for their sandal-ready toes, see our cute pedicure ideas below.
Classic Neutral
Neutral tan toes look beautiful with glowing sun-kissed skin in the summer. Try a clean, classic pedicure with neutral tan nail paint to bring our toes out of hiding and elevate your summer sandal look this season.
Square French
The french tip manicure is making its comeback, and the same applies to pedicures. Make your French pedicure stand out a little more with a sleek and modern squared-off shape that looks fantastic.
Chic Black
Much like the nude and pink tones, black is a color that looks fantastic all year round. The dark color is also easy to apply at home than lighter colors which could look patchy. Try a matte finish for an ultra-chic look.
French Shimmer
The classic french pedicure may be the safest bet for some, but we need to spice things up at times. Adding a shimmery topcoat to the classic french pedicure is just the right amount of pizazz for the summer.
Glitter Glimmer
What better way to celebrate the sunshine than to make it glimmer in glitter? Opt for a glittery pedicure to put you in a festive summer mood as you watch the sun sparkle and shine from your pretty sandaled toes.
Old School Red
A set of red nails will always be in style, so why not take this timeless color into your hot girl summer? Whether you prefer a bright crimson, sassy scarlet, or a moody maroon, there is a red nail color out there for you.
Pastel Pedicure
There is something about a milky-colored pedicure that makes feet look more feminine than ever. A pastel pedicure will also make you look more tan, so go ahead and try out the lilacs, peaches, periwinkles, and yellows.
Neon Nails
Summer is all about having fun and living one's best life, and neons showcase that vibe perfectly. Reach for the boldest hues you've been dying to try out and light up your summer with your fabulous pedicure.