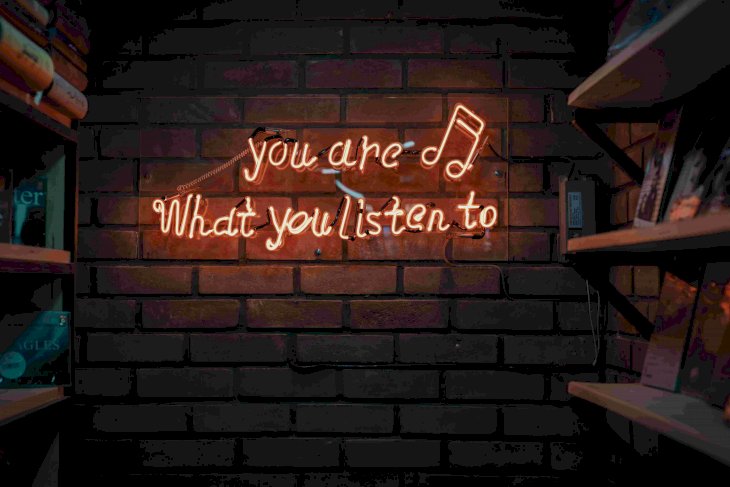 8 Podcasts Worth Listening To In 2020
2019 saw the rise in popularity of podcasts. However, with the new wave of listeners came a new wave of podcasts too.
Spoilt for choice, it's often difficult to decide which ones are actually worth checking out. Here is a list of eight podcasts that have earned a spot amongst the best podcasts out there.
1. Gossipmongers
The podcast, Gossipmongers, looks into ludicrous small-town rumors and urban legends. The hosts, Joe Wilkinson, David Earl, and Poppy Hillstead, read out readers' submissions and discuss which ones they like most.
From a tale of the baby who was born into a welly, grew into the shape of a welly, and sadly died when it was mistaken for an actual welly to the man who started getting baptized at as many different churches as possible without actually being a Christian, they have a quirky story to appeal to every listener.
2. Encyclopedia Womannica
This one is for any history enthusiasts. Encyclopedia Womannica publishes five-minute podcasts about incredible women from different periods of history. Some of the brilliant women the podcast has touched on include Maya Angelou, Julia Child, and Joan of Arc.
3. Bachelor Happy Hour
Fans of romance and the Bachelor Nation will be excited to know there is a podcast for you also. Bachelor Happy Hour is the only "official" Bachelor podcast.
It is hosted by former Bachelorette Rachel Lindsay and involves interviews with Bachelor Nation alums and behind-the-scenes info about The Bachelor, The Bachelorette, and Bachelor in Paradise. She even demands answers from controversial Bachelors and Bachelorettes.
3. Adulting
We're all just winging adulthood right? Well, if you feel like you're doing it all wrong, Adulting is the podcast for you. Hosts and comedians Michelle Buteau (known from Always Be My Maybe) and Jordan Carlos are here to tell you that your version of adulting is absolutely normal. They cover everything from pointing fun at life's most awkward and everyday situations to navigating threesomes and budgeting to decorate a home.
4. Dare I Say
The podcast, Dare I Say, is hosted by Olivia Wilde with Harper's Bazaar. Dare I Say centers around the most influential women, from Jane Fonda to Rosario Dawson, and use their work to openly discuss pressing issues faced by society.
5. All My Relations
Amplifying Native American voices, All My Relations is hosted by Matika Wilbur (Swinomish and Tulalip) and Adrienne Keene (Cherokee Nation) plays an integral part in unpacking the meaning behind being Native American today. From exploring the threats of Ancestry DNA tests, tribal sovereignty, or the popularity of cultural appropriation, the pair openly discuss issues revolving around culture. Wilbur and Keene, not only provide historical background to issues but also provide humor and a dose of humility while explaining their experiences and opinions.
6. Safe For Work
Need some inspiration to remain productive at work? Liz Dolan and Rico Gagliano's Safe for Work, which they launched in 2018, is the answer to your prayers. The show aims to help listeners navigate their work environments. They address everything from avoiding burnout to negotiating a raise. Episode 3: "Is Rage Quitting Ever Worth It?" is the perfect answer to any bad day.
7. Call Your Girlfriend
Call Your Girlfriend is by no means a newcomer in the podcast world. It has been around for over five years. The show provides a fierce, intelligent and unapologetic female circle of support for women. It is hosted by long-distance best friends, Aminatou Sow and Ann Friedman. They discuss everything from Instagram anxiety to abortion rights.
8. Slow Burn
The first two seasons of Slow Burn are about stories that change history and pop culture including topics like Watergate and the impeachment of Bill Clinton. Season three discusses the murders of Tupac Shakur and Notorious B.I.G.