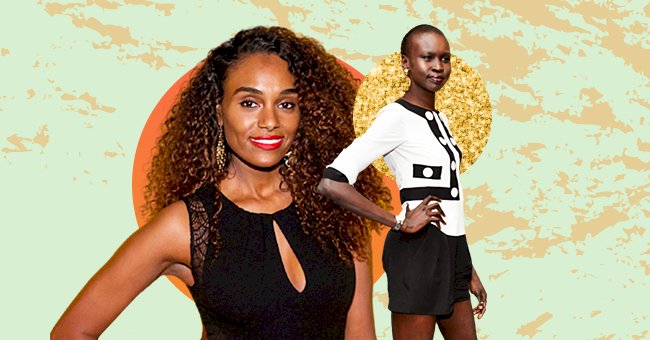 9 Famous African-Born Supermodels
The prevalence of talent in from Africa in the fashion industry is plentiful and supermodels like Alek Wek and Iman are just some of the names who have made an impact.
The modeling world has historically been a widely white-dominated space. While we are starting to see slow change, the change is in motion.
Models like Maria Borges, the first African model to wear her natural hair at Victoria's Secret show, paved the way for the next generations to make changes to outdated beauty standards. With that here are nine supermodels from Africa.
Iman
Iman is a fashion model, actress, and entrepreneur from Somalia. She was born on July 25, 1955, and kicked off her modeling career in 1976.
Yasmin Warsame
Yasmin was born on May 5, 1976, in Mogadishu, Somalia. She and her family relocated to Toronto, Canada, when she was fifteen years old.
Tanit Phoenix
Tanit Phoenix is a South Africa born fashion model, and actress. She began her modelling career at 14 years old agter being scouted in Durban, where she grew up.
Ajuma Nasenyana
Ajuma Nasenyana is born in Lodwar, Turkana County, Kenyan, on January 14, 1985. Before the modeling bug bit her, she had dreamed of being an athlete.
Gelila Bekele
Gelila Bekele was born in Addis Ababa, Ethiopia. At eight years old, she and her family relocated to Europe. Her modeling career kicked off while she was studying at UC Berkley.
Herieth Paul
Tanzanian-born model Herieth Paul later moved to Ottawa, Canada, with her mother. Here, she would be discovered while attending an open call.
Candice Swanepoel
South African born supermodel Candice Swanepoel has most notably been linked with Victoria's Secret. She was scouted in Durban and started her modelling career at fifteen.
Maria Borges
Born in Luanda, Angola, on October 28, 1992, Maria Borges is one of the top African supermodels. Borges is the first African model to wear her natural hair at Victoria's Secret show.
Alek Wek
Alek Wek belongs to the Dinka Tribe in Sudan, where she was born. Wek started modeling professionally in 1995 when she was eighteen years old.