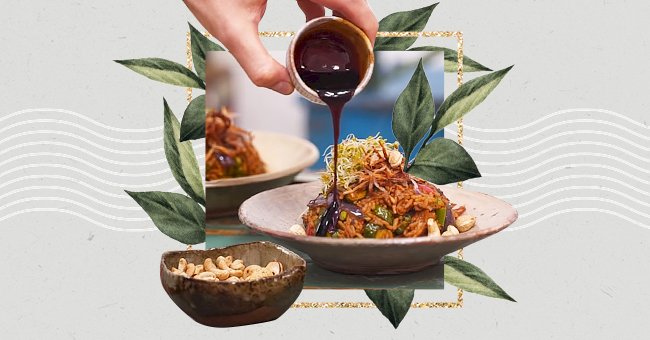 9 Vegan & Vegetarian Indonesian Recipes To Try ASAP
Indonesia is considered a vegan paradise. So if you'd like to add new delicious recipes to your repertoire, try these recipes.
Indonesian cuisine has a myriad of recipes — apparently, more than 5,000 — but only 30 are considered popular.
Filled with variety, flavor, and bright colors, these dishes are worth adding to your plant-based diet asap. With no further ado, here are nine vegetarian and vegan Indonesian recipes to try.
Vegan Mie Goreng
A traditional dish in Indonesian and Malaysian cuisine is normally made with fresh yellow noodles, boiled potatoes, pan-fried tofu, choy sum, and tossed with a delicious sauce. Try as a weeknight meal and you'll rest assured impress your family.
Gado Gado
Would you like to learn this Indonesian goodness with one of the most reputed chefs in the world? Jamie Oliver makes this famous street food easy for you. The recipe is composed of crunchy vegetables tossed and crispy tofu. To make it vegan, you can remove the shrimp.
Kering Tempeh
Tempeh is a vegetarian and vegan's best friend. Made from fermented soybeans, tempeh is traditionally Indonesian and it's featured in many recipes. Kering tempeh is deep-fried with sweet and spicy glaze, and if you love the sweet-spicy combination, this is a must-try!
Indonesian Salad with Grated Coconut
Urap is a salad dish made of steamed vegetables with bean sprouts mixed with seasoned and spiced grated coconut for a dressing. It is commonly found in Indonesian cuisine, more precisely Japanese cuisine. You can replace the shrimp with tofu or tempeh.
Nasi Goreng
Nasi Goreng is fried rice, which is a typical dish in many Southeast Asian street food markets. It's pretty easy to prepare, even the most elaborate restaurant-like versions. You can either follow the ingredient list or simply toss whatever veggies you have in your fridge.
Indonesian Eggplant with a Spicy Peanut Sauce
Called Petjel Terong, in the original version, the eggplants are deep-fried. But you can choose a healthier version and bake them in the oven with a small amount of olive oil. Then, add coconut milk and peanut butter for extra creaminess.
Tempeh Rendang
Another delicious tempeh recipe easy to make, Tempeh Rendang is the veggie-friendly version for a dish generally prepared with slow-cooked spicy beef. With a bit of patience, you can leave the tempeh marinating for a couple of hours to increase the flavor.
Indonesian Rendang Jackfruit Curry
Rendang is traditionally a Sumatran dish with slow-cooked beef, braised in coconut milk and spices. Jackfruit makes an excellent replacement for meat in this recipe, as it has a meaty texture and doesn't taste much like fruit.
Bubur Bali
This is the so-called Balinese comfort food when the people from this beautiful tropical island feel a bit under the weather. Bubur Bali is an easy-to-make meal and packed with color, taste, and flavor. To make this recipe vegetarian, just leave out the shrimp paste.