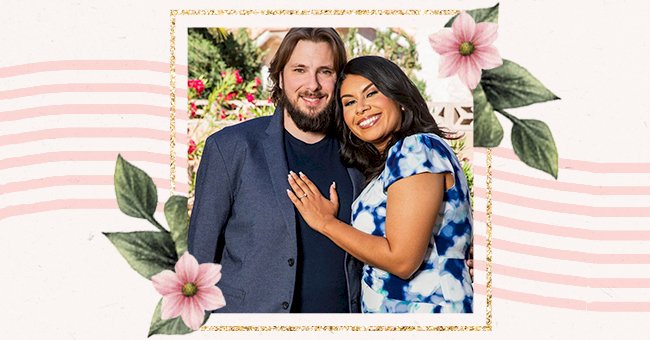 '90 Day Fiance' Star Colt Johnson and Vanessa Guerra Got Engaged
'90 Day Fiance' is a reality show that has had people worldwide hooked since it first came out. Following the lives of people who have met their partners in other countries or on dating sites that must now get married within 90 days for a visa is a concept that fascinated many.
The show has gained popularity over the years for the outrageous couplings and even more absurd arguments that happen on the show. However, the show is in the news this week with some happy news for a change.
One of the show's recurring stars, Colt Johnson, recently proposed to his girlfriend, Vanessa Guerra.
Colt Johnson
We first saw Colt Johnson on season 6 of '90 Day Fiance' in 2018. He and his now ex-wife Larissa Lima were on the show together because they wanted to get married so that Larissa could live in the United States with Colt.
However, as with most of these arrangements, things did not go as smoothly as the couple had planned. Colt's mother disapproved of Larissa, and Larissa had no interest in smoothing things over Colt's mother.
The relationship between Colt and his mother and Colt's mother's relationship with Larissa seemed always to be strained, and the couple ultimately divorced in 2019 after being married for around seven months.
Since then, both Larissa and Colt have been recurring on the show and spinoffs of the show. In the most recent spinoff starring Colt '90 Day: The Single Life,' we have seen Colt find new love.
Colt and Vanessa
Vanessa and Colt have been through their fair share of problems and documented on '90 Day: The Single Life', and Colt revealed in a solo confessional for the show that he knew that Vanessa did not trust him.
Despite this, Colt said that he knew he had to follow his heart and propose to Vanessa even though the couple had only officially been dating for one month at the time. He said he knew it was an impulsive decision, but he knew he had to do it.
When Colt eventually proposed to Vanessa, she seemed hesitant to accept because of all the problems they were having, and she asked if they could have a long engagement to make sure that Colt was consistent.
Colt agreed, saying that Vanessa was worth it. Hopefully, this couple will be the true love that Colt has always been searching for, and hopefully, his mother does not get in the way this time.
We wish the couple many happy and healthy years together with no more fighting and a lot more trust involved.