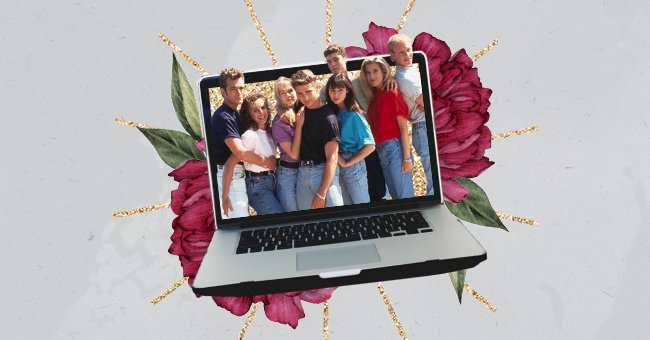 A Beginner's Guide To 'The Real Housewives'
If you love reality TV, The Real Housewives drama will have you glued to your screen! But with a multitude of spinoffs, where would you start if you wanted to catch up on the gossip?
It's been 15 years since the pilot aired, and the world enjoyed the first episode of life inside America's housewives, and since then, it's taken off. There are so many spinoffs globally, and it's been entertaining to watch!
Starting your journey down the rabbit hole of every episode of The Real Housewives is going to be a long while, and with the world opening up, I doubt you'll find the time! But if you're looking for a quick guide, then here's everything you need to know.
The Real Housewives of Beverly Hills
Just like an episode of 90210, only it's reality TV! Some of the characters come from the previous series, so there's a lot of tea that's going to be spilled throughout the series.
"You can stab me in the back, but whilst you're there, kiss my ass." — Lisa Vanderpump, Season 9
The housewives and their sharp-witted tongues will leave you in awe at their one-liners during arguments. Season four is a bit of a drag to get through, but there's plenty to await when it comes to season five!
The Real Housewives of New York City
Unlike an episode of Gossip Girl, these housewives don't know how to play nice! They don't hold back when it comes to war, especially over being late to events.
The drama only starts to pick up around season three; then it gets a little boring until season five. Arguments get so heated to the point where Aviva Drescher is so frustrated she slams her prosthetic leg on the table!
The Real Housewives of Potomac
There's definitely a lot less drama in Potomac; however, there's more diversity for your screen! It doesn't really get interesting until season three, but it does cover plenty of topics of importance, especially those that surround race and colorism!
The Real Housewives of New Jersey
New Jersey has entertainment all-around; even the husbands' get involved! But this is one series that you'll need some background information for because the feuds run that far back!
They're also not afraid to get into any physical altercations, so be prepared for fists to fly! Picking a favorite character is hard because you have to deal with them turning into a villain at some point!
The Real Housewives of Atlanta
This is one of the series spinoffs that come up in memes so often. Season three is filled with gems season nine had so much drama that they discussed it in a four-part reunion! This is the spinoff with the popular Nene Leakes, who is famous for her one-liners!
The Real Housewives of Salt Lake City
There's not much to catch up on with just one season out so far. The cast's backgrounds are pretty, entertaining and there are a few shocking reveals right off the bat in episode one that'll have you questioning the truth.
The Real Housewives of Dallas
It's got a bit of everything from the other spinoffs but, of course, in Texan style! The nice part is that the cast has stayed on since the first season with additions along the way, so if you're going to start RHOD, you'll have to watch all five seasons!
The Real Housewives of Orange County
They're not always relatable, but they keep you entertained enough to watch on, which is what's kept them around for 15 seasons. It's not as entertaining as the housewives with no filter, but they've added a lesbian housewife, so there's so LGBTQ+ representation there if you're interested.
The world of the Real Housewives is drama-filled, but they do spare the time to discuss the issues at present. It also makes for easy TV because you can do literally anything else and still follow the storyline, so if you need the background noise and drama, just turn it on!