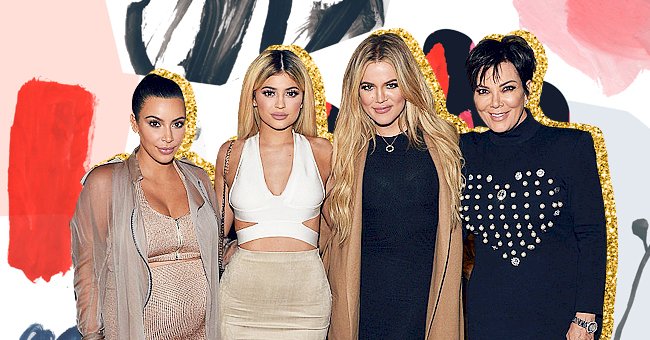 A Collection Of Unforgettable & Iconic' Keeping Up With The Kardashians' Moments
The Kardashians and Jenners have kept us entertained for thirteen glorious years. Reality TV's first family never misses a beat, and there's proof in over 200 TV show episodes.
Kim Kardashian took to her social media to announce the end of an era last week. That's right, Keeping Up With The Kardashians is leaving our television screens after a 20th and final season.
The mega influencer shared her thoughts on the wrap of their show and expressed her gratitude to fans. We would love to express our love for the E! Show and celebrate its existence in the same light. Let's go down memory lane and look at some of the most legendary KUWTK moments.
Your Sister is Going To Jail
Khloe Kardashian faced DUI charges in the first season of the hit reality TV show. On their way to a court appearance, Kim thought it would be appropriate to a few snaps of herself. That obviously did not sit well with momager, Kris Jenner, so the iconic moment was born.
Kylie does not make frequent appearances on the show, but they are super memorable when she does. Who could ever forget that time she thought a small pig was a chicken!
Kim, There's People That Are Dying
Kourtney Kardashian is a boss at passing witty burns at her siblings. Her reaction to Kim crying about losing her diamond earring was golden.
The smart remark is still one of the most quoted moments in TV history. Kourtney even had the famous words printed on her birthday party napkins.
Auntie Kris, It's Todd Kraines
Khloe and Scott are a match made in comedy heaven. The duo carried out a multiple year's long prank call to Kris Jenner, acting as their family friend, Todd Kraines.
Every time the matriarch received these calls, her reaction was priceless! Kris only figured out the masterminds behind the prank years later, which is pretty impressive for a prank call.
You're Doing Amazing, Sweetie
Who could forget the moment when Kris Jenner cheered Kim on as she posed naked for Playboy. Kris wasn't phased with her daughter's goodies being out and instead encouraged her true momager fashion. Kris's affirmation to Kim is now used and cherished by many as a popular meme.
Hello Mother F***er!
We love drunk Kris Jenner, but nothing beats Napa winery drunk Kris Jenner. The mother and daughters visited Napa Valley for a day of wine tasting, where Kris got hilariously tipsy.
Our favorite moment is when she greeted French Montana on Facetime with unexpected enthusiasm. "Hello mother f***er!" is how we should all be greeted by the queen, Kris Jenner.
You're Cute Jeans
Kendall and her mother shared a cute moment of confusion in one episode. Kris complimented Kendall on her jeans, to which Kendall replied, 'you're cute jeans,' implying that her mom is cute. The comment totally flew over Kris' head and ended up confusing both of them in the end.