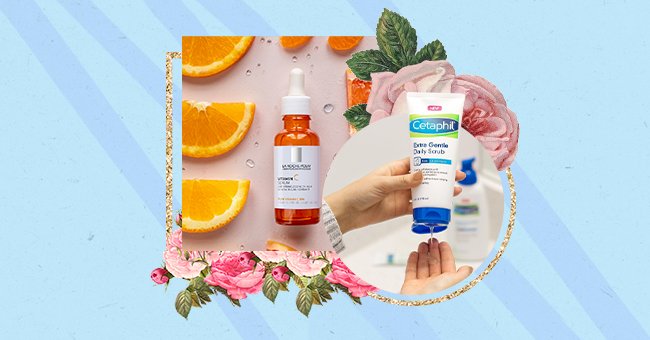 A Complete List Of The Best Drugstore Skincare Products To Try
Drugstore skin-care products are known to be super effective and budget-friendly. While there's nothing wrong with getting overwhelmed by all the glamorous products in the market, a straightforward alternative can sometimes do wonders for our skin.
Great skin-care doesn't always depend upon investing in high-end products. Luxury brands come with all the added glitz and glam, but sometimes their drugstore counterparts offer ground-breaking results without weighing down on our pockets.
Expensive skin-care needs to be replaced with effective skin-care, and that is only possible when you know which products to add to your beauty arsenal. Scroll down to find a list of the best drugstore skin-care products that are worth trying.
CeraVe Hydrating Cream-To-Foam Cleanser
Price: $17.38
CeraVe Hydrating Cream-To-Foam Cleanser is a gentle and fragrance-free formula that removes excess oil and dirt to clarify the skin. It is enriched with hyaluronic acid, ceramides, and amino acids that support the skin's natural moisturizing factors and strengthen the barrier layer.
Versed Baby Cheeks Hydrating Milk
Price: $17.99
Versed Baby Cheeks Hydrating Milk is skin-nourishing toner that moisturizes, replenishes, and restores the natural pH levels. It contains humectants, amino acids, vitamins, and minerals that remove makeup and dirt without stripping away the actual moisture content.
Neutrogena Hydro Boost Hyaluronic Acid Hydrating Water Gel
Price: $13.96
Neutrogena Hydro Boost Hydrating Water Gel is a skin-nourishing formula that helps restore smooth, healthy, and supple skin. It contains the ultimate hydrator, hyaluronic acid, that helps retain the natural moisture content, prevents dryness, and reduces fine lines and wrinkles.
Aquaphor Advanced Therapy Healing Ointment
Price: $9.28
Aquaphor Advanced Therapy Healing Ointment is the ultimate solution for chapped lips, dry hands, cuticles, and even cracked heels and feet. It is a lightweight, fragrance-free formula that helps heal minor cuts and burns while soothing the skin.
Neutrogena Invisible Daily Defense Face Mist SPF 50
Price: $18
Neutrogena Invisible Daily Defense Face Mist with SPF 50 shields the skin from UV damage and environmental stressors. It is a hydrating broad-spectrum sunscreen formula that fights signs of aging and reduces fine lines, dark spots, and wrinkles.
Aveeno Calm + Restore Triple Oat Serum
Price: $17.16
Aveeno Calm + Response Triple Oat Serum is a lightweight, hydrating formula that replenishes dry, irritated skin. It contains a triple oat complex that soothes sensitive skin and strengthens the skin's moisture barrier.
La Roche-Posay Vitamin C Serum
Price: $39.99
Vitamin C serums are generally more expensive, but La-Roche Posay Serum provides the best value for money. It is an anti-aging formulation containing vitamin C and salicylic acid to make the skin soft, hydrated, and radiant.
L'Oréal Paris Revitalift Derm Intensives 10% Pure Glycolic Acid Serum
Price: $19.37
L'oreal Paris Revitalift Serum contains glycolic acid to visibly reduce dark spots, fine lines, and wrinkles for a visible youthful look. It is an anti-aging dark spot correcting treatment that washes away dead skin cells to reveal smooth and supple skin.
La Roche-Posay Hyalu B5 Hyaluronic Acid Serum
Price: $29.99
La Roche-Posay Hyalu B5 HA Serum is a deeply-hydrating formula that rejuvenates the skin and retains its essential moisture content. It contains the star skin-care ingredient hyaluronic acid that strengthens the skin's natural barrier layer, making it soft, radiant, and youthful.
Cetaphil Extra Gentle Daily Scrub
Price: $14.24
Cetaphil Daily Scrub is a gentle exfoliant that proves skin-deep cleansing and nourishment while removing dead surface cells. It contains skin conditioners and vitamin complexes that clarify the skin without stripping away moisture.